Impression Gone Wrong: Guy Embarrassed For Pretending He Had A Lamborghini
By Stephen M April 18, 2022
---
We say that the first impression is the lasting impression, and rightly so, many people do the unbelievable to impress others. It is even more evident in relationships, as most guys try every means to impress ladies they want to court. Going the extra mile is an understatement as some spend amounts of money they don't have or hire a luxurious car, and pretend it is theirs.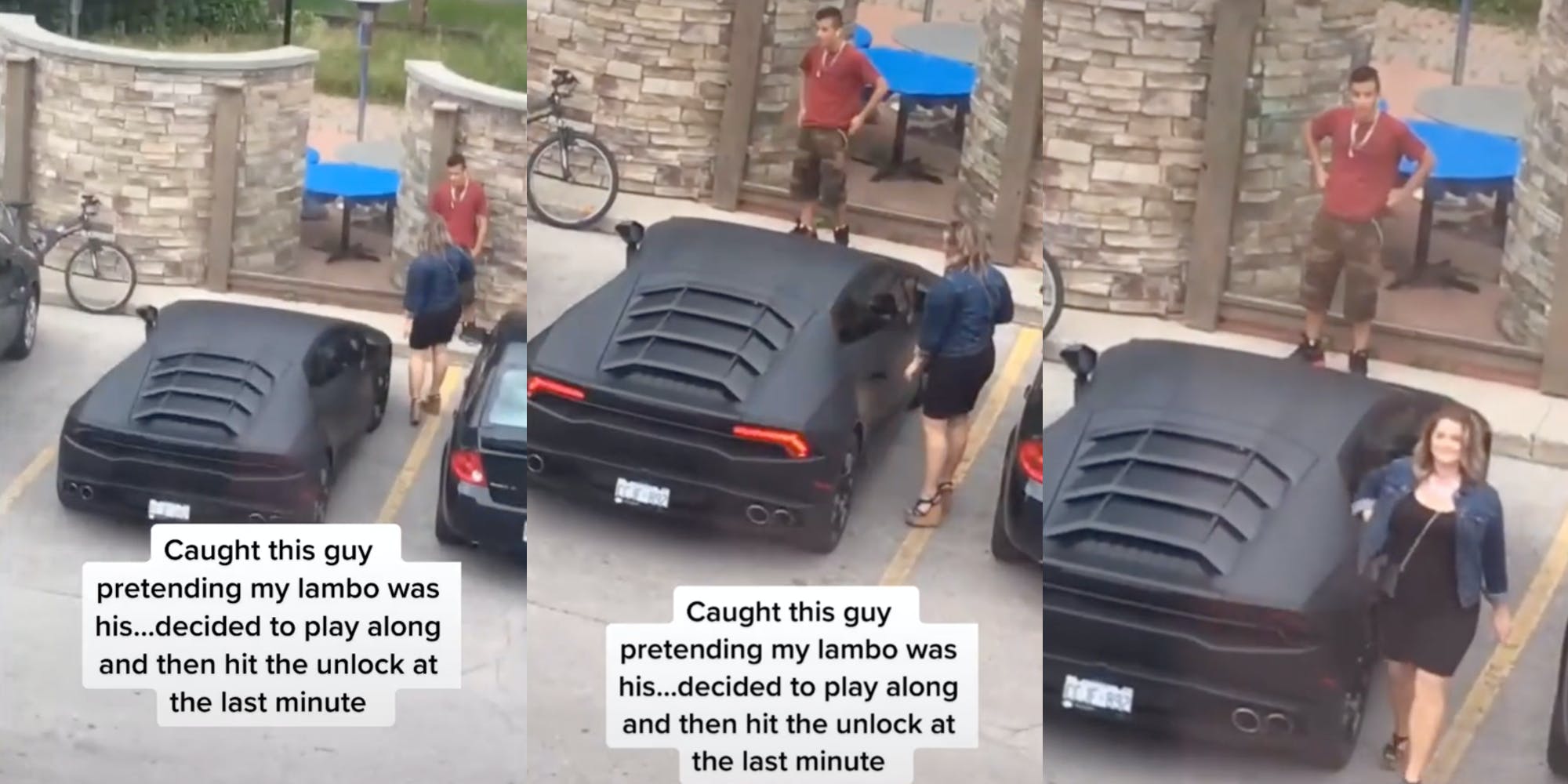 This is exactly the situation of a guy who wanted to impress a lady he was meeting for the first time. Sadly, it ended in total embarrassment. In a viral video uploaded on TikTok account @babyjayb, you can see a guy pretending a parked Lamborghini is his. Least did he know that the woman he was trying to flex on owns the car. However, she also decided to play along for a while.
She then decided to engage him in a conversation relating to the car. She asked if he owns the car, and this clueless man said yes. She continued by asking about the manufacturing year of the car, which the man answered this year.
The woman suddenly presses a button to unlock the Lamborghini to the surprise of the imposter. Though the video was filmed from afar, you can still see how embarrassed the man looked. Meanwhile, the woman seemed happy to have caught him pant down. She gently slides in her car and the video ends.
Many followers and commenters of the @babyjayb video commended her for the act. Some were also cynical and suggested that probably the guy owns the nearby parked bicycle.