Hilarious Business Responses To Fake Online Reviews
By Anthony K January 23, 2023
---
Online reviews can hurt or benefit a service provider as clients use them to reflect the quality of goods and services provided. Whenever you visit a store or go to a different hair salon, leaving an online review will definitely help other potential customers decide if they should or should not shop at certain places.
However, there are people who leave fake reviews in an attempt to be funny. Some reviews are unfounded, prompting businesses to clap back and call out the liars. Below is a look at business comebacks to fake online reviews.
Veterans for Veterans
Veterans deserve much respect from fellow veterans and civilians. Various establishments offer quality services specifically for veterans. One rude client decided to leave a fake review without giving details of why he received the unpleasant treatment.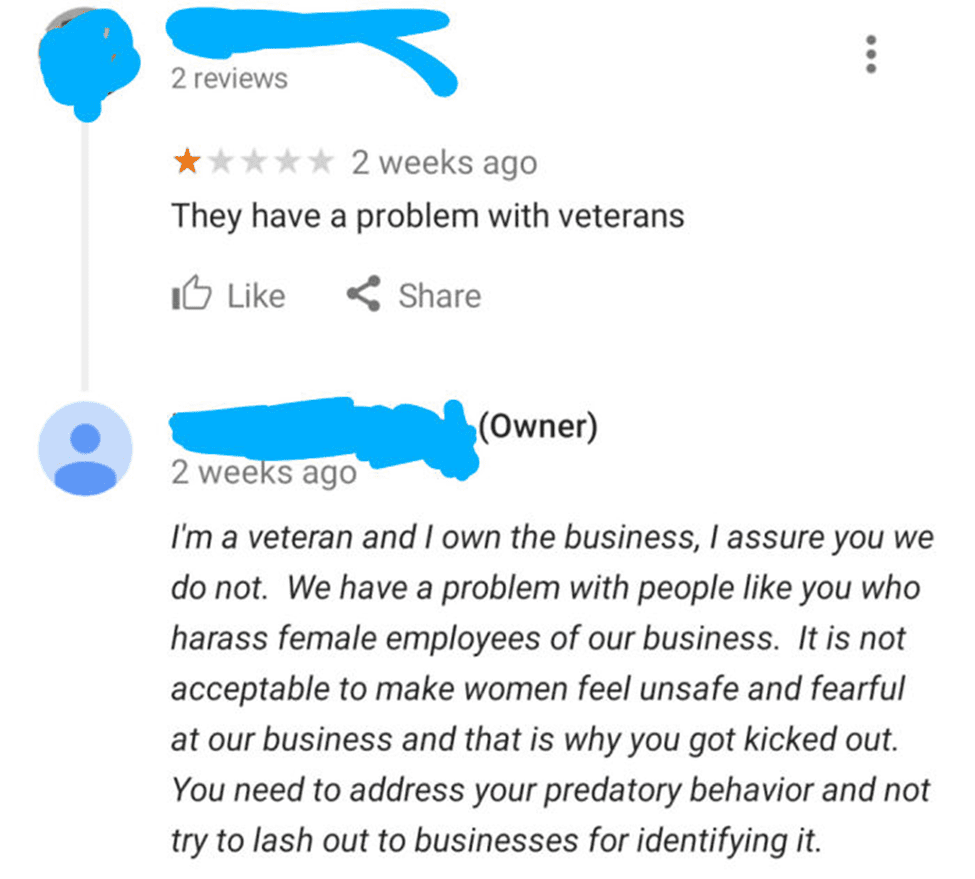 The person claims that the establishment has a problem with veterans. The owner responded by claiming they don't have a problem with veterans except those that harass female employees, as the business aims to create a safe space for all and is veteran-owned!
We Aren't Open Yet
A review should reflect the quality of goods and services a specific establishment receives. The next review involves a client complaining about poor goods and services, which he claims he would never wish on his worst enemy.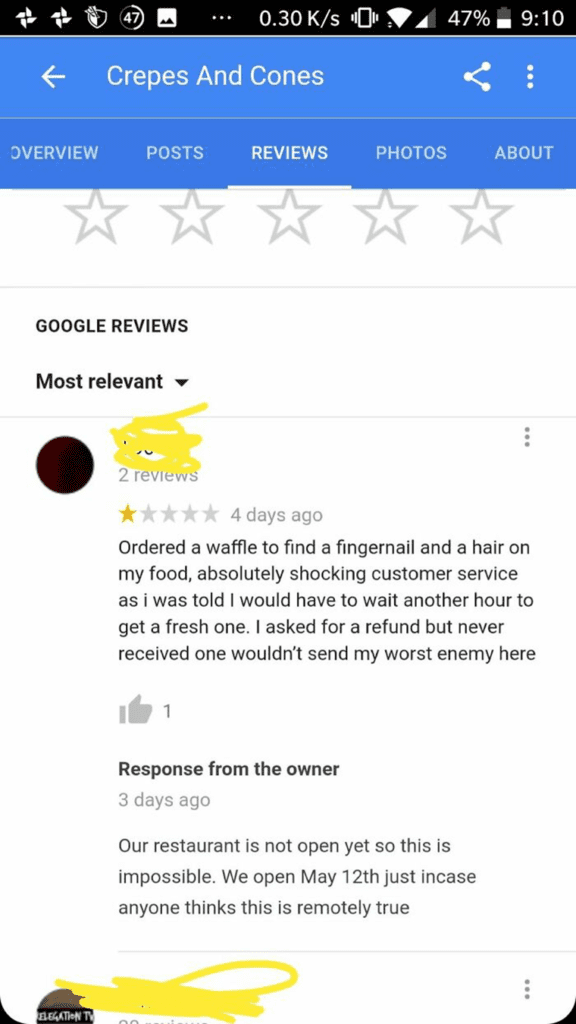 The restaurant's owner responded and informed the "customer" that there was no way his claims were true, especially considering that the restaurant hadn't even opened yet. One may question whether the customer was a time traveler that had visited the restaurant in the future.
Get Tested
When you get Covid, you tend not to be able to taste and smell things for a little while. Unfortunately, one may blame a restaurant for preparing tasteless food, oblivious to their health status. A client was disgruntled that the food was tasteless and without an enjoyable scent.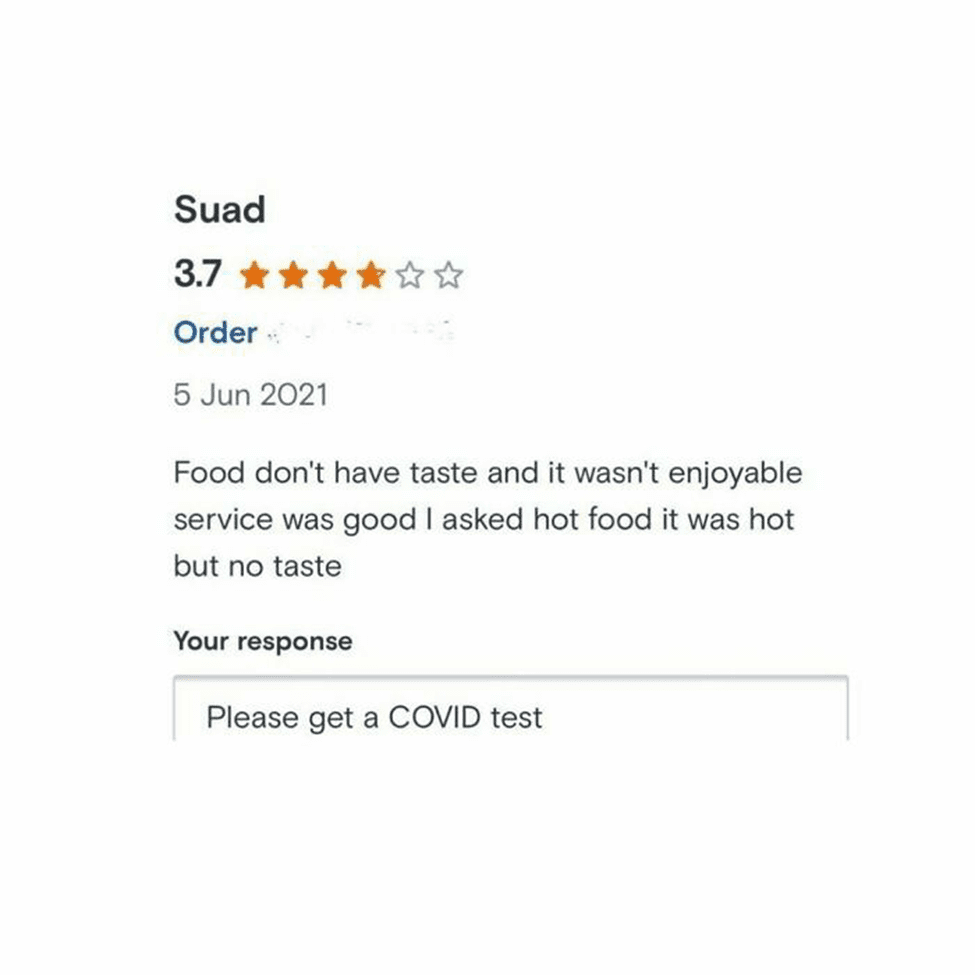 The restaurant clapped back with an immediate response asking the client to get tested for the virus. The test would help them discover their health status and take relevant measures like self-quarantine and immediate medical attention. It would also explain why they thought the food had no taste!