Bizarre Bites: What These 40+ Celebrity Moms Craved During Pregnancy
By Ekhama O May 7, 2023
---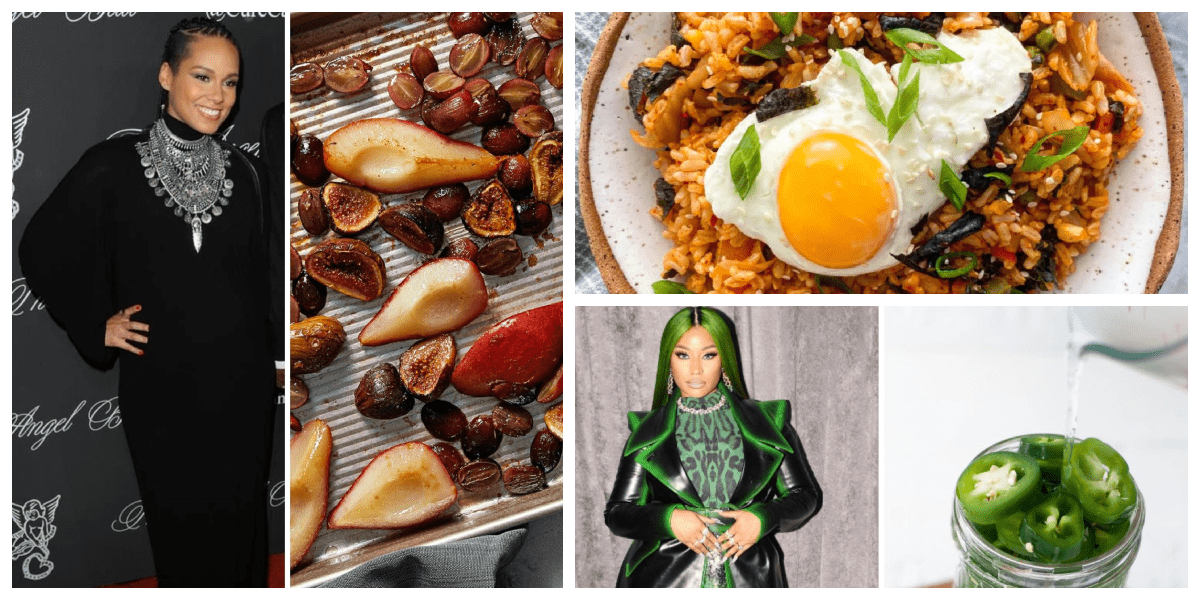 This article was originally published on
whythese
Pregnancy, for many mothers, is a wonderful experience. However, let's be honest here; it can also be a weird time. From the profound changes in their bodies to those unbelievable mood swings, incubating another human can be a strange process. And let us not forget how ridiculous pregnancy cravings can get.
Sure, most people like to have some questionable food combos every now and then, but what some of these expectant mothers find appetizing is nothing short of insane. Not even expectant mothers with celebrity status are spared from the dreaded food cravings. Do you want to know what we mean? Have a look at this list of 45 of the most noteworthy celebrity cravings ever revealed to the public.
Mila Kunis Loves some Sauerkraut
We do want expectant mothers to have the best of health, so we're glad a lot of these pregnancy cravings involve fruits, and Mila Kunis' is no different. The Jupiter Ascending actress is a sucker for sauerkraut and even pickles too.
Her loving husband, Ashton Kutcher, cleverly predicted the cravings would kick in during her pregnancy. So, he stocked their fridge with jars of pickles and sauerkraut so they'd be there whenever she was in the mood for some fermented cabbage or cucumbers.
Laura Prepon got Jewish Deli Cravings
Usually, pregnancy cravings are for something sweet, salty, spicy, or anything in between. Some of the cravings are completely random and rarely have a link to anything, but that is not the case for this That 70s Show actress; she craved nostalgic foods.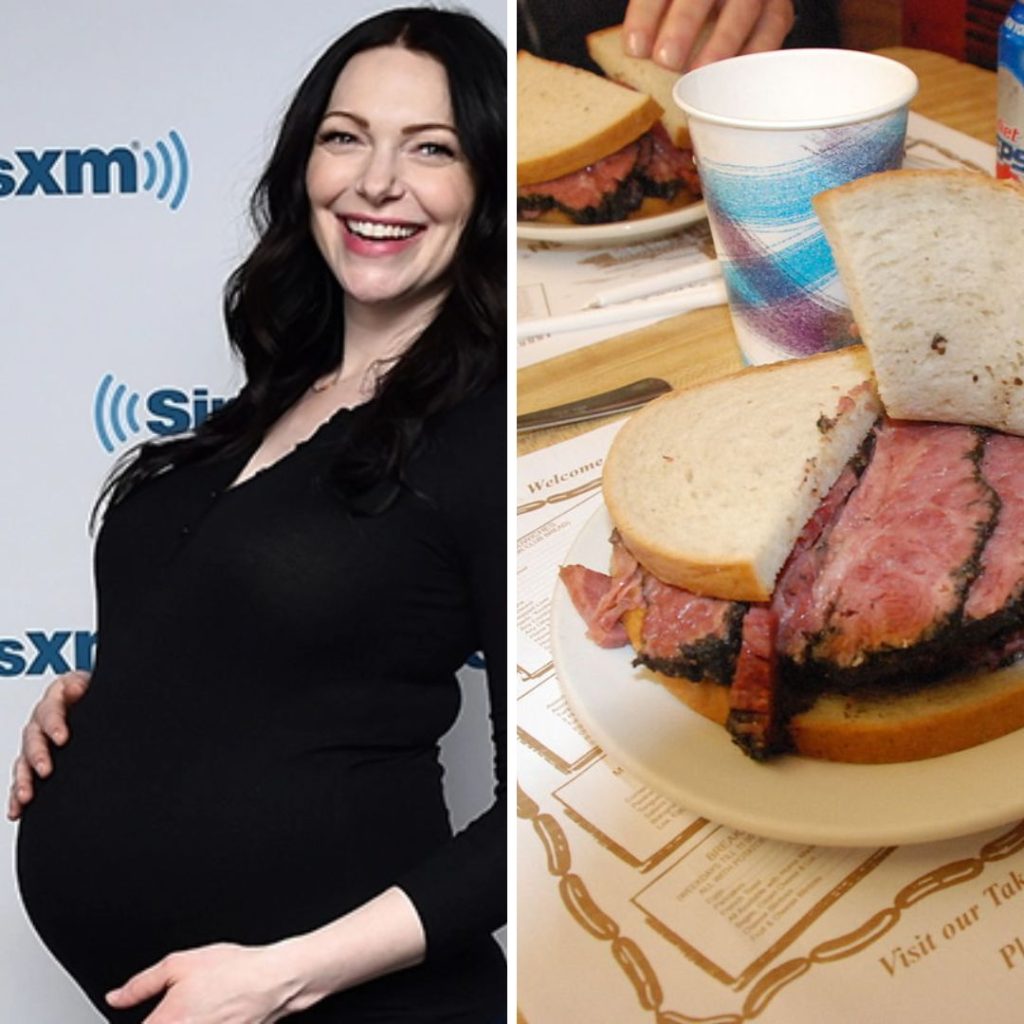 She was a frequenter of Jewish delis as a child, and when she got pregnant, she began craving some of those foods. Pastrami on rye, mustard and sauerkraut, and even Dr. Brown's black cherry soda were staples on her pregnancy cravings list.
Carrie Underwood's Pop Tarts
Since we're on the topic of nostalgic foods, how about, we talk about another pregnancy craving that was just that? But instead of this star craving food from her childhood days, she got her craving from her time as a college student.
Carrie Underwood confessed that she used to have pop tarts back in college, and those were one of her cravings during her time as an expectant mother. We won't judge; she was pregnant. A woman carrying a life can have as many sweets as she wants!
Get Hillary some Grilled PB and J
The Cinderella Story actress, Hillary Duff, is another celebrity with a unique pregnancy craving. She took her love for the iconic childhood staple of peanut butter and jam sandwiches to the next level by putting the sandwiches on the grill.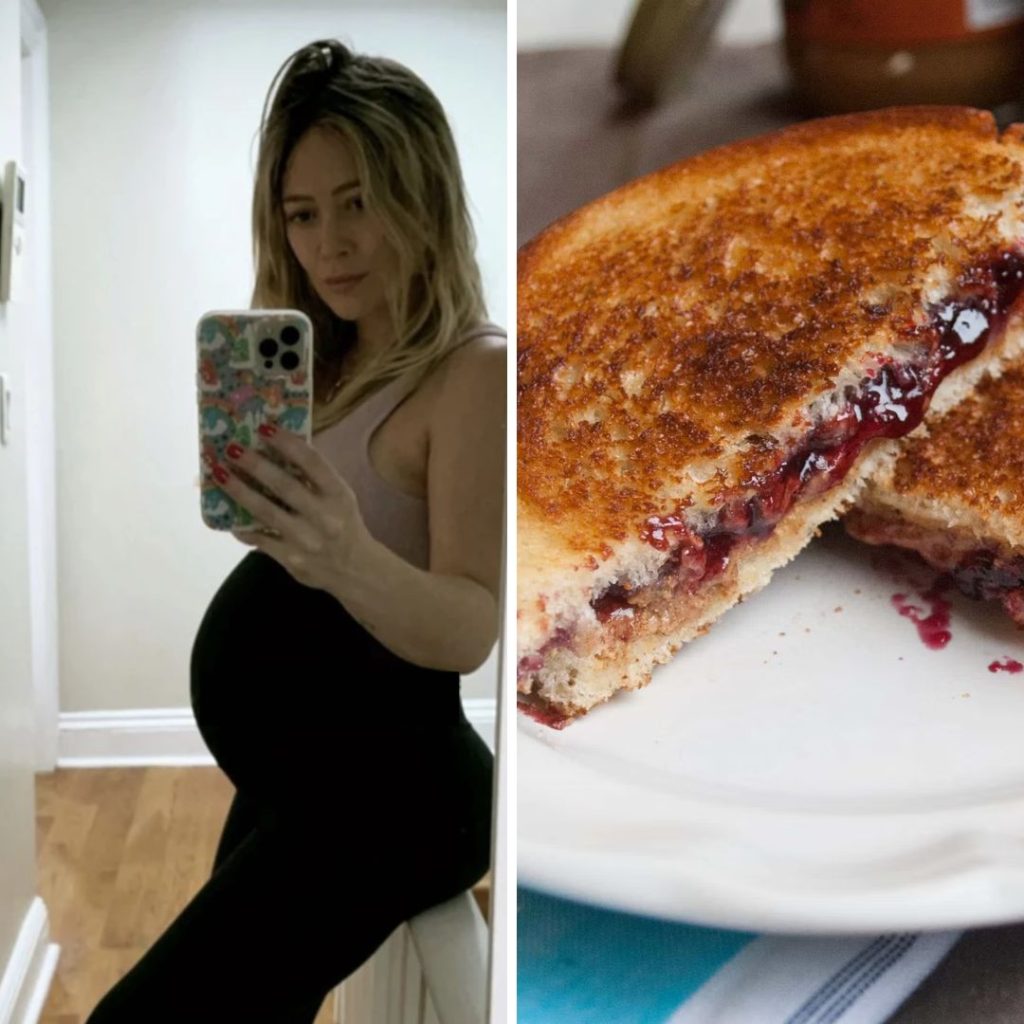 And it doesn't end at just PB&J; it appears she developed a sweet tooth during her pregnancy. Hillary opened up on social that she sends her husband to all sorts of stores to look for specific kinds of candy. The poor guy did it to appease his pregnant wife.
Jennifer Connely's Dipping Pretzels in Cream Cheese
Jennifer is the proud mother of three children, so there's no denying she's no stranger to crazy pregnancy cravings. During the pregnancy of her third child, she developed a particular taste for pastries and fermented milk. Sound a bit strange?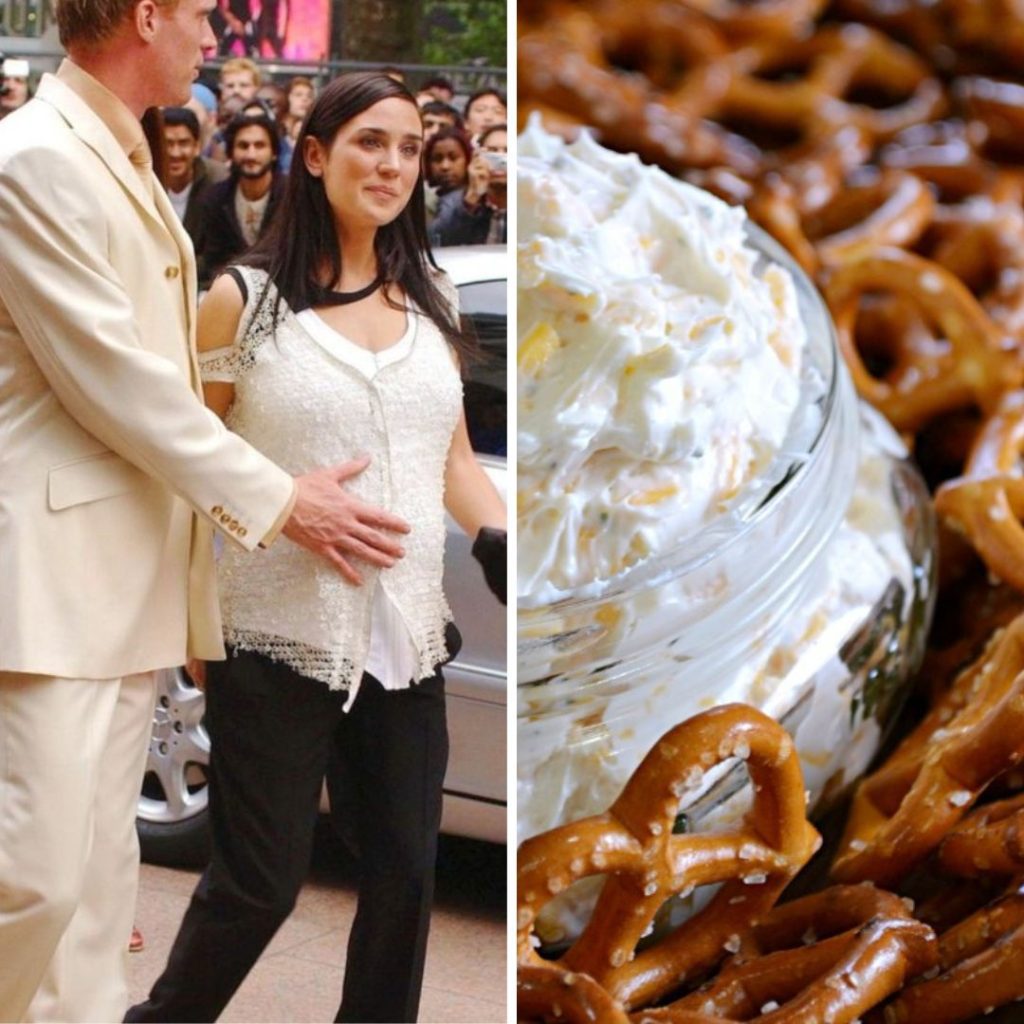 Well, by "pastries and fermented milk," we mean pretzels and cream cheese. In hindsight, that really doesn't sound so bad. In fact, it is a combo we can totally get behind. Finally, a craving that could actually be somewhat enjoyable!
White Truffles and Amal Clooney
We've seen a lot of pregnant celebrity cravings in this post, and, for the most part, these cravings have been normal or regular, so to speak. Amal Clooney's pregnancy cravings for white truffles, on the other hand, aren't in any way "regular."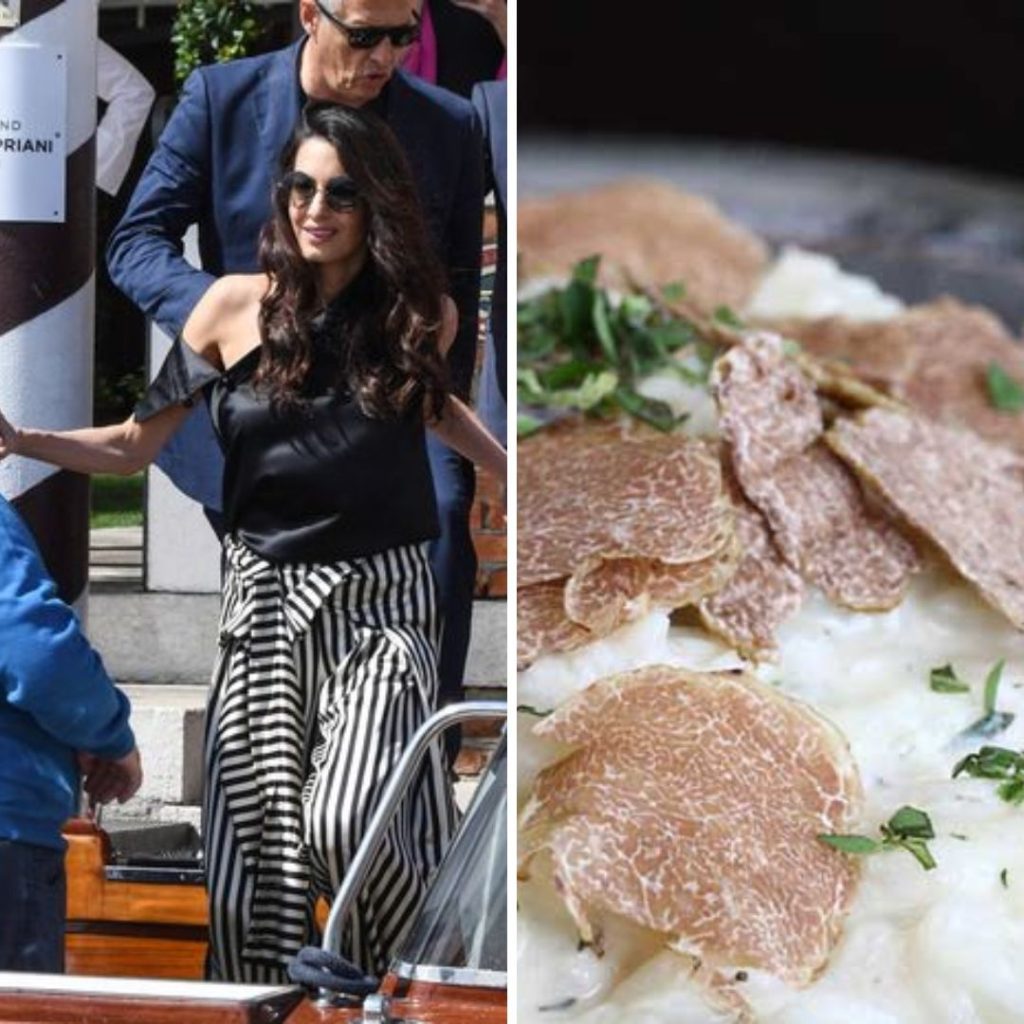 During her pregnancy with their twins, this is what the human rights lawyer is reported to have craved the most. George Clooney, her hunky husband, was more than happy to indulge in the treat with her. That's another level of couple goals.
Double Hot Choco for Molly Sims
The stunning model and actress Molly Sims has been pretty open about her pregnancy cravings. During her first pregnancy, she confessed that she loved steak and frozen yogurt and might have even admitted to having them together! Could this be another viral food combo?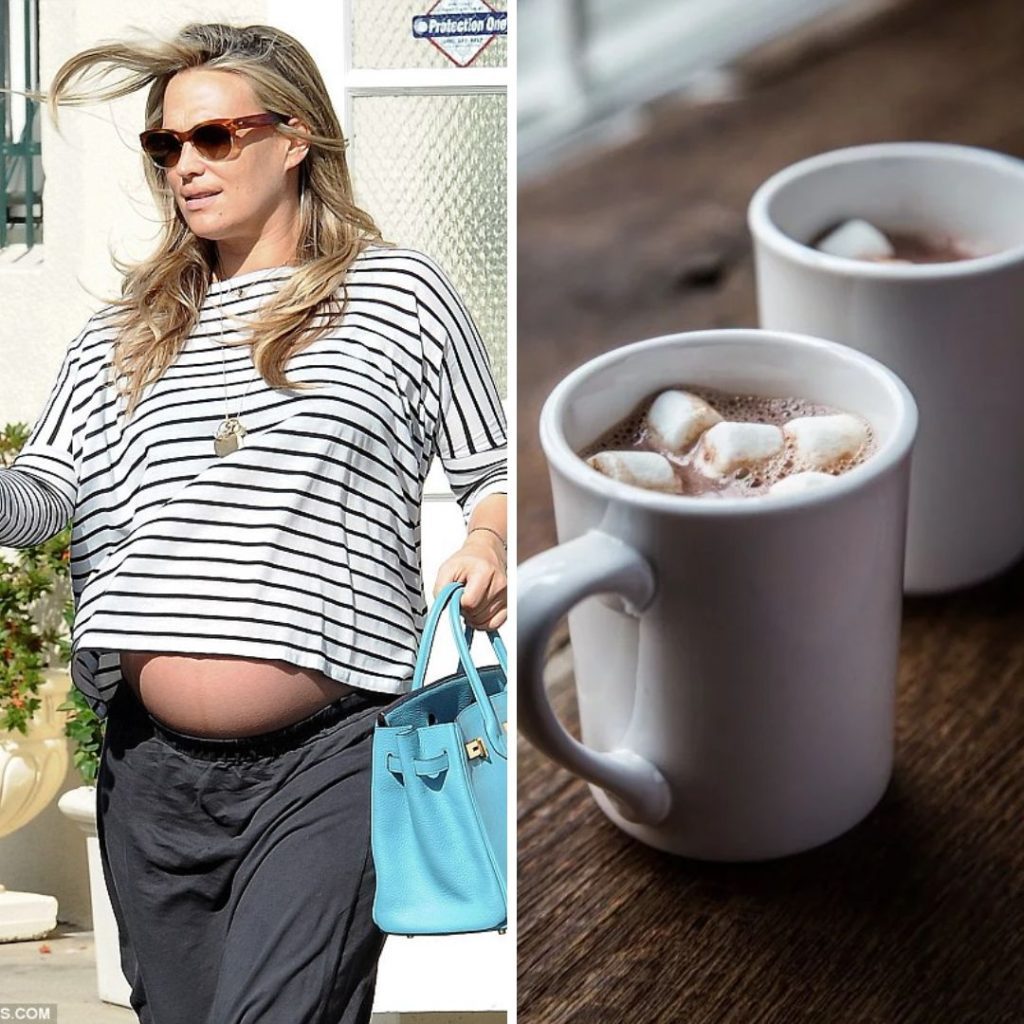 She also had one heck of an insatiable sweet tooth during her third pregnancy. Molly would have hot chocolate with floating marshmallows, and she'd get herself two cups of the sweet treat at once! Well, that certainly eliminates the hassle of getting up to make another one.
Mariah Carey's Slurpees
Carrying a baby is one thing, but carrying two has got to be on its own level. That's why Mariah Carey's cravings when she was expecting her twins were next-level. The singer reportedly craved lots of fruits and treats like toffee apples.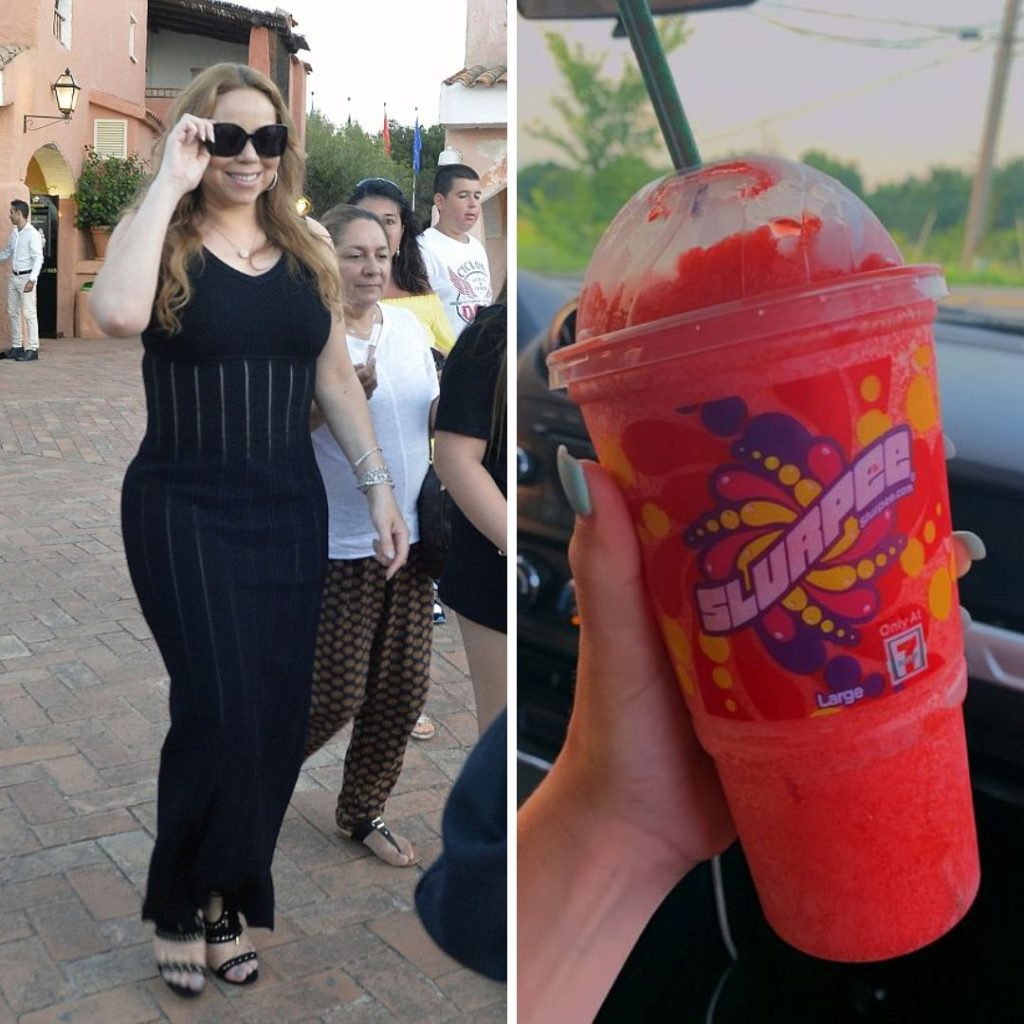 The father of her children and former husband, Nick Cannon, said she always craved huge Slurpees from 7-eleven, and her go-to flavor was the sweet red cherry. Coated apples and partially frozen drinks? Not bad as far as pregnancy cravings go.
Tia Mowry got into Korean Food
Most of the cravings we've come across so far have been, for the most part, snacks treats, and desserts—or at least they'd be regarded as such by non-preggy people. Tia's main craving wasn't a snack; she was into full-blown meals.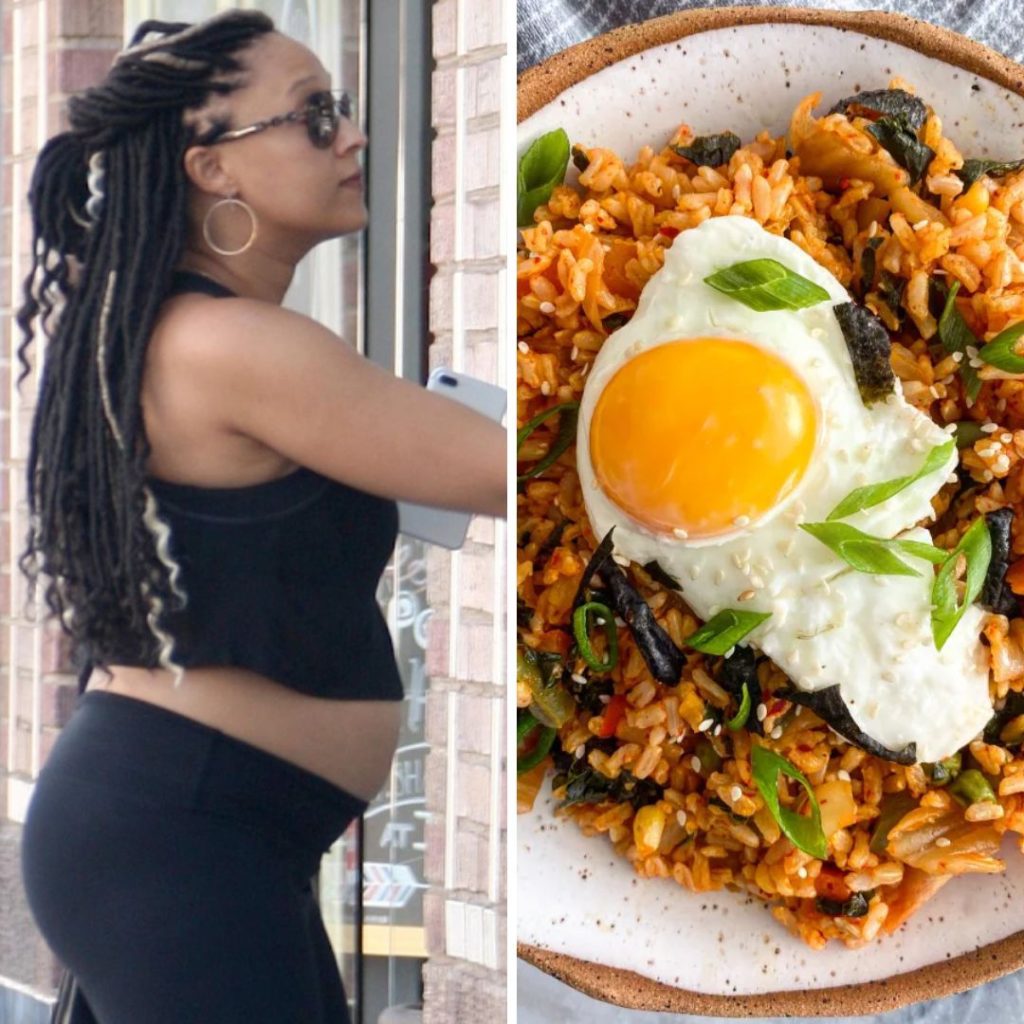 The actress was pretty open about her pregnancy, sharing frequent updates for fans and revealing to the public that she craved junk food when pregnant with her son. However, when she was expecting her daughter, she craved spicy food like Kimchi fried rice.
Madonna's salty snacks
Just like sugary snacks, salty foods are also pretty common cravings among pregnant women, and apparently, there were one of Madonna's favorites. In the year 2000, Madonna was pregnant with her second child, Ricco, and revealed she'd been craving all kinds of foods.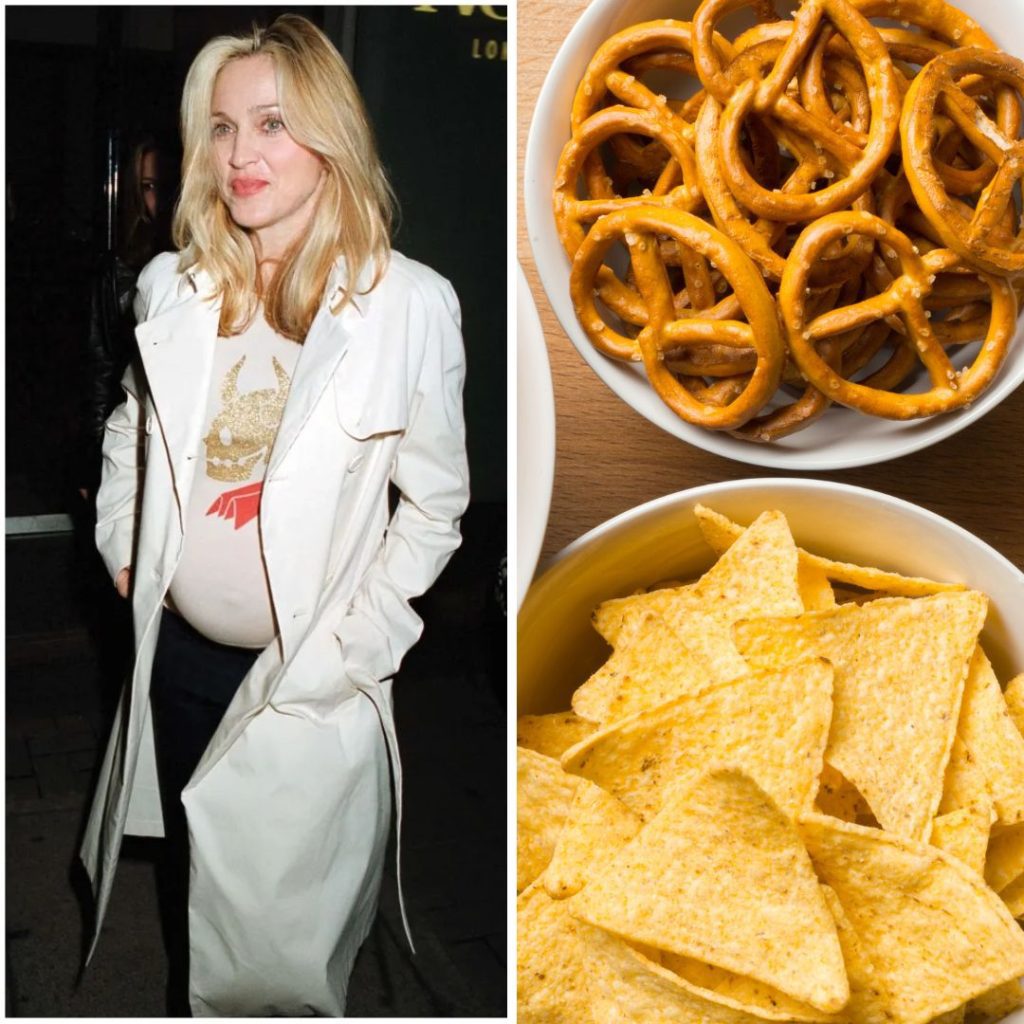 During a premiere of one of her movies that year, she revealed she had cravings for olives, chips, and eggs. Here's a fun fact for you; she played a pregnant lady in that movie. A couple of months later, she became expectant herself! Life does imitate art sometimes.
Natalie Portman Loved Vinegar flavored pickles
We're not the biggest fans of pickles, but it seems they're a favorite among pregnant women. One of these women happened to be the lovely Natalie Portman. The accomplished actress also had a craving for ketchup during her first pregnancy.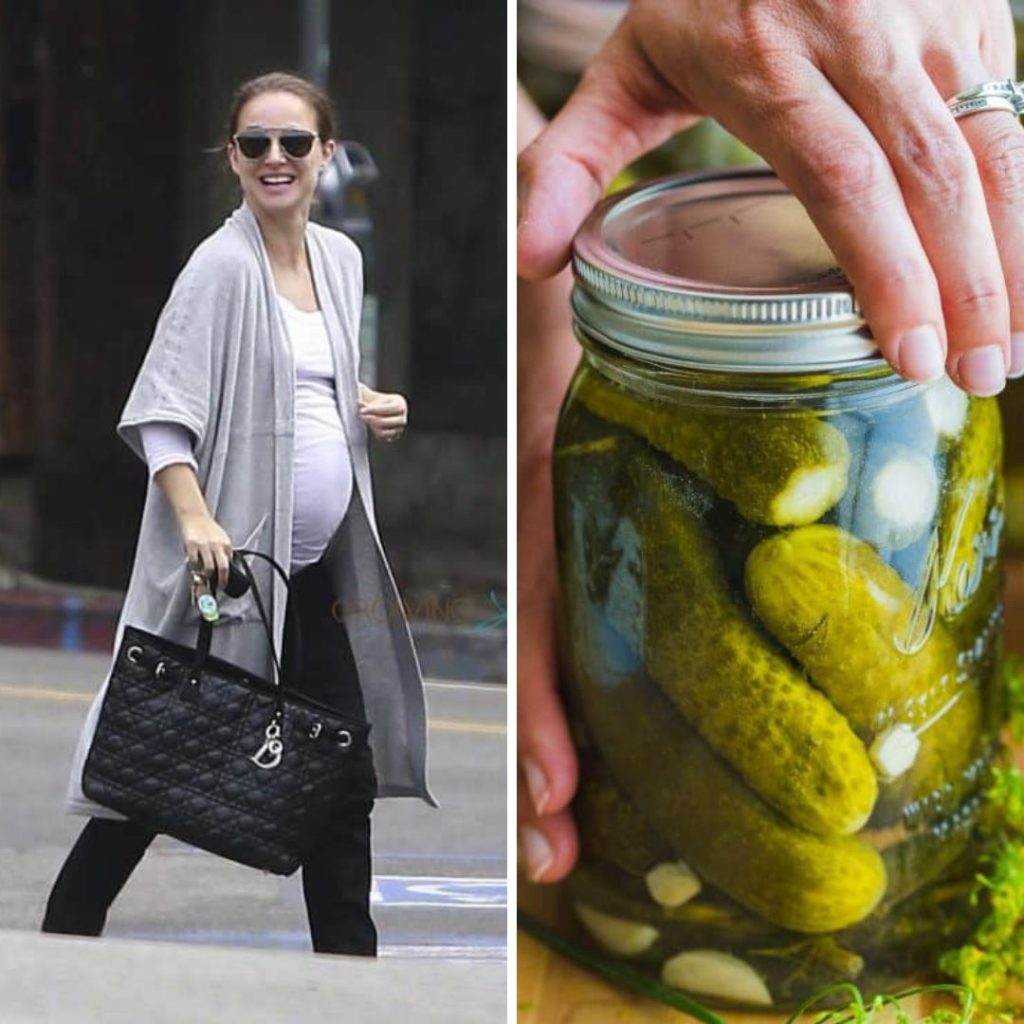 Natalie confessed during an interview with Jimmy Kimmel that, during her second pregnancy, she'd carry a plate of pancakes or a veggie burger if she were going somewhere—in case they didn't have what she liked. That is understandable; you can't let yourself starve when you're housing a baby!
Some Grilled Fruit for Alicia Keys
We love fruit. Cool cantaloupes, mango smoothies, berry salad—you get the point; we are bananas about fruit. So, when we first heard about grilled fruit, you bet we were uber-excited to try it out. It sounded too delectable to pass up.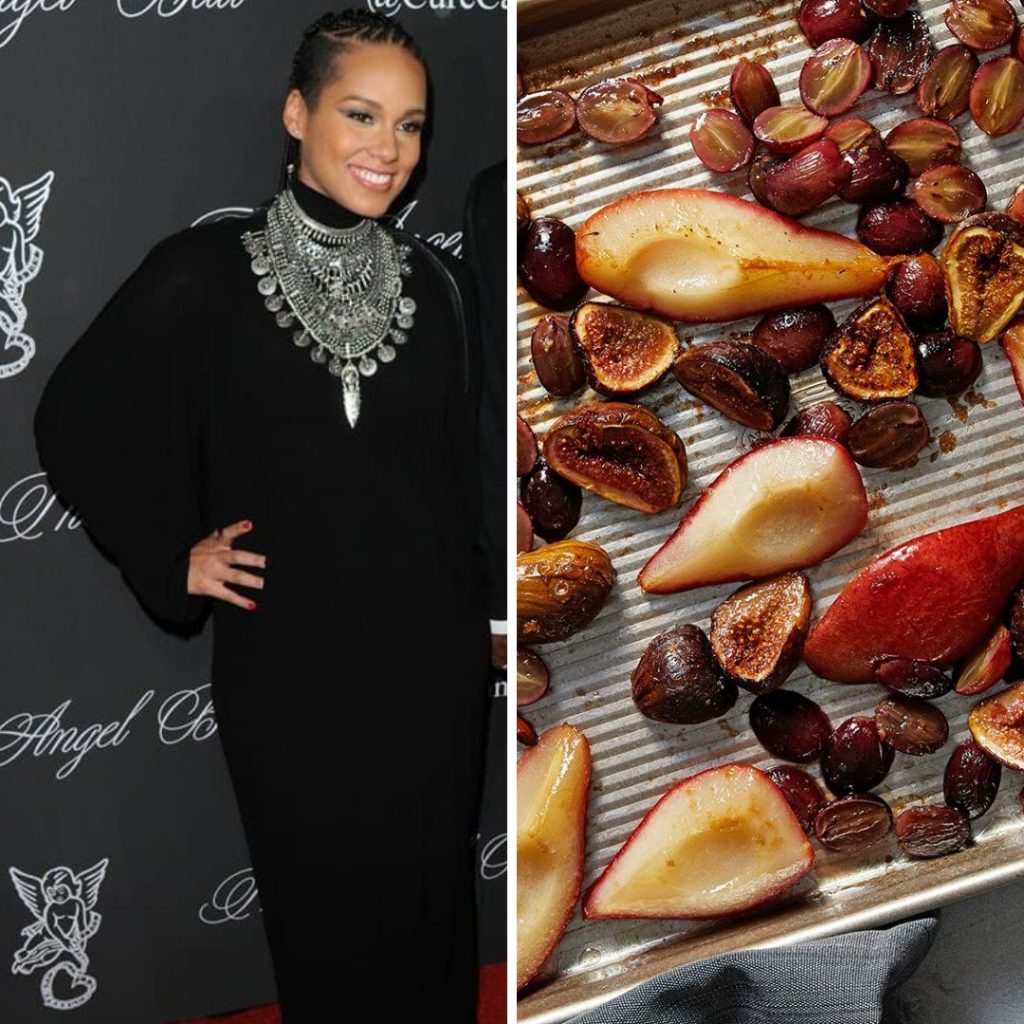 And we loved it! However, it seems like Alicia loved it a little more than we did. Usually, people grill fruit like pears or figs—not Alicia, though. She craved roasted cherries and grilled bananas. That does not sound very tantalizing.
Halle Berry likes things salty
While many pregnant women like to opt for sweeter things for treats while they're expecting their babies, Halle was a little different. The Catwoman actress had a peculiar craving for salty things like the yellowish-green sweet Italian peppers called peperoncini.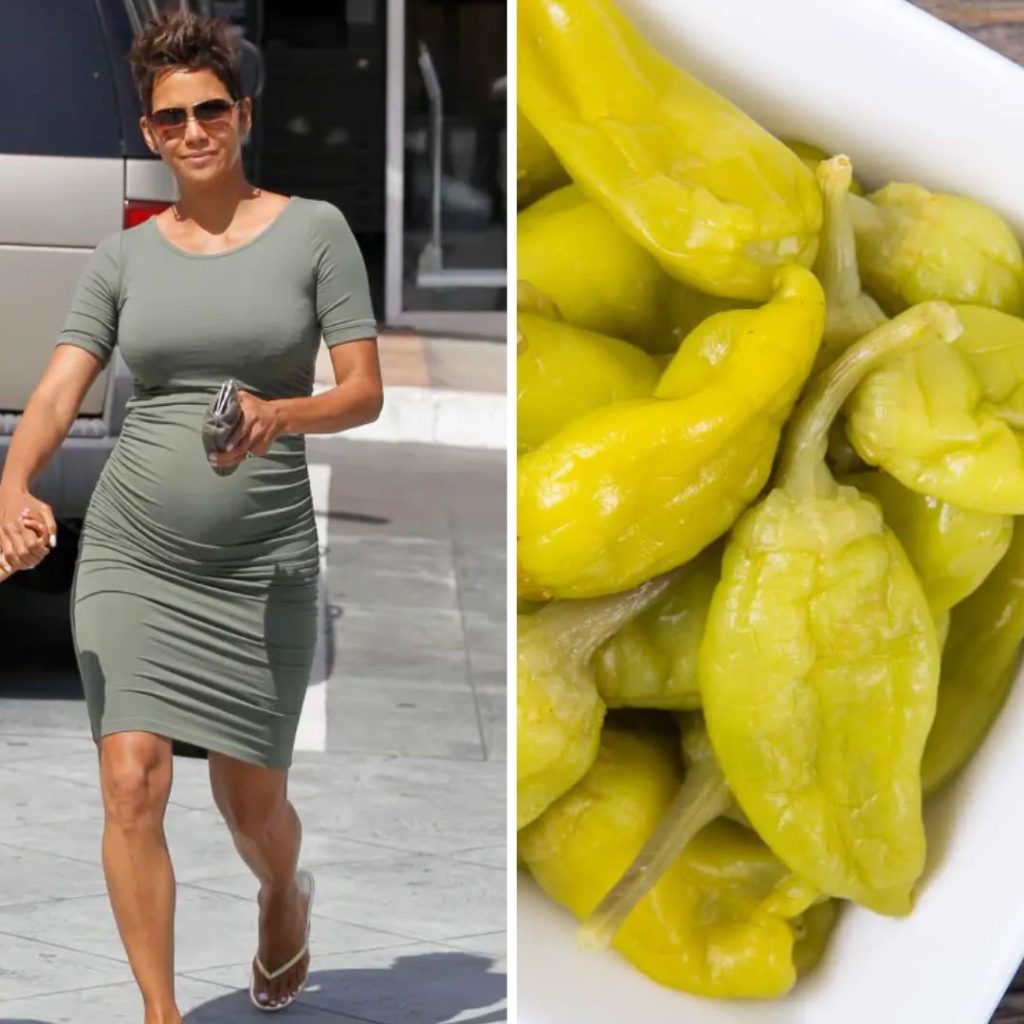 She liked to eat them straight out of the jar and then gulp down the juice. It might sound a bit outlandish compared to the other ladies on this list, but pregnant women have been known to eat all sorts of stuff, so this still checks out.
Kourtney Kardashian's cheese pickle sandwiches
Kourtney Kardashian is known for loving everything healthy, but during her pregnancies, she'd let herself indulge in some treats every now and then. Nilla wafer cookies, she confessed, were some of her favorite treats to have every time she was pregnant.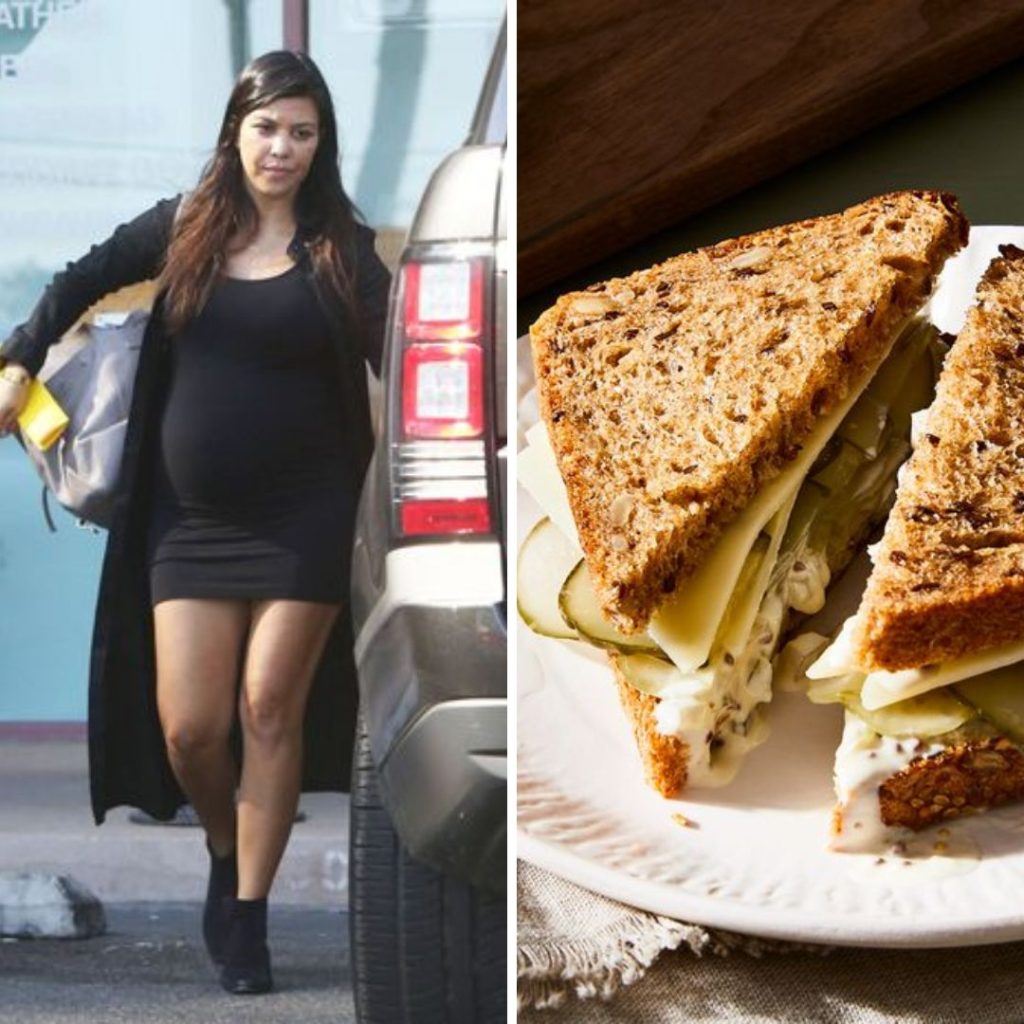 The TV personality and mom of three is another woman in the long list of ladies who have had some form of pickle obsession during their time as expectant mothers because Kourtney revealed she also had a thing for cheese and pickle sandwiches.
Kim's Parisian Cheesecake
The TV personality and mega superstar Kim Kardashian is known to have hired surrogates to carry her babies because of medical reasons. However, before that, Kim K carried her first two children herself, which means she also experienced pregnancy cravings.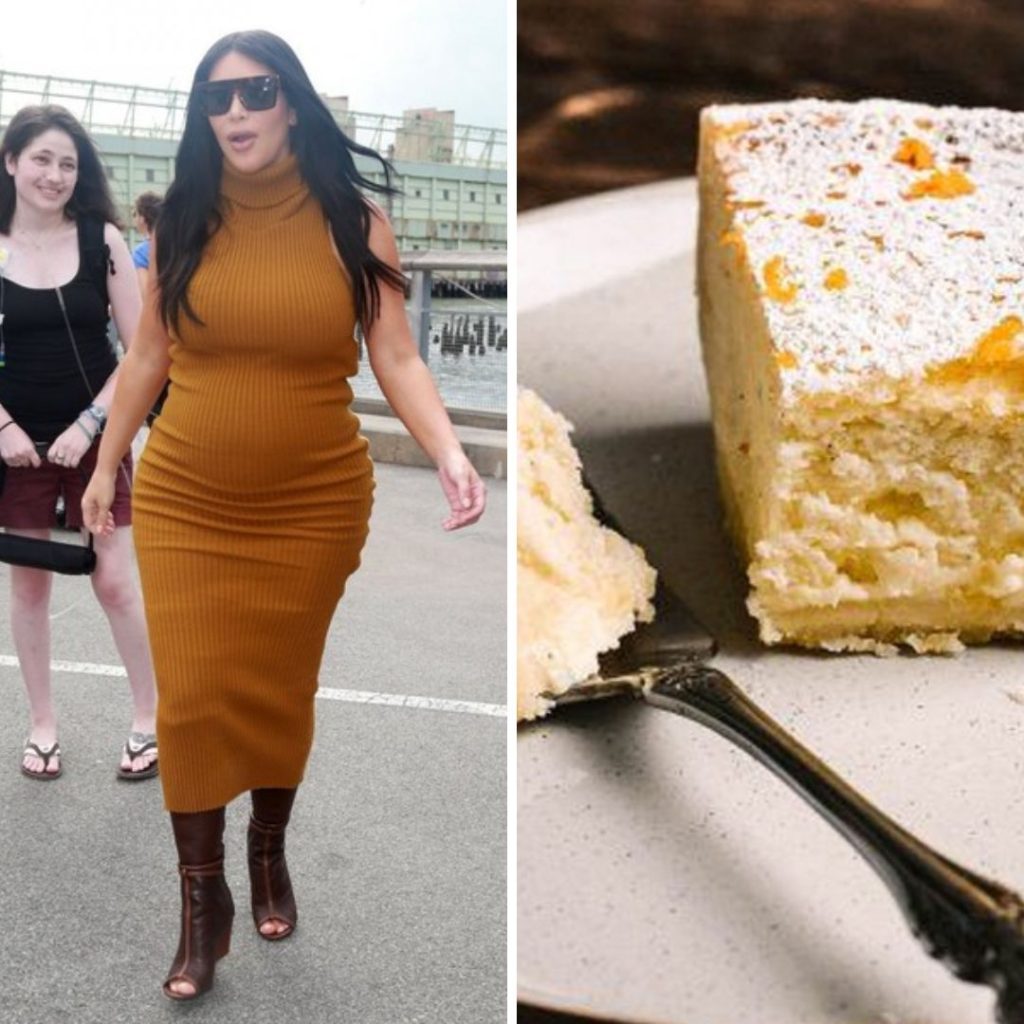 She revealed during an interview that she had the biggest sweet tooth and was craving junk food during her pregnancy with North, her first child. With Saint, her second child, she had a thing for sweets and cheese, it seems.
Cardi loved her some Red Doritos and Guac
Cardi B got married to fellow rapper, Offset sometime in late 2017 in a super secret ceremony, and just a couple of months later, the chart-topping singer was pregnant with their first child. Just like many other pregnant ladies, the cravings started kicking in not long after she fell pregnant.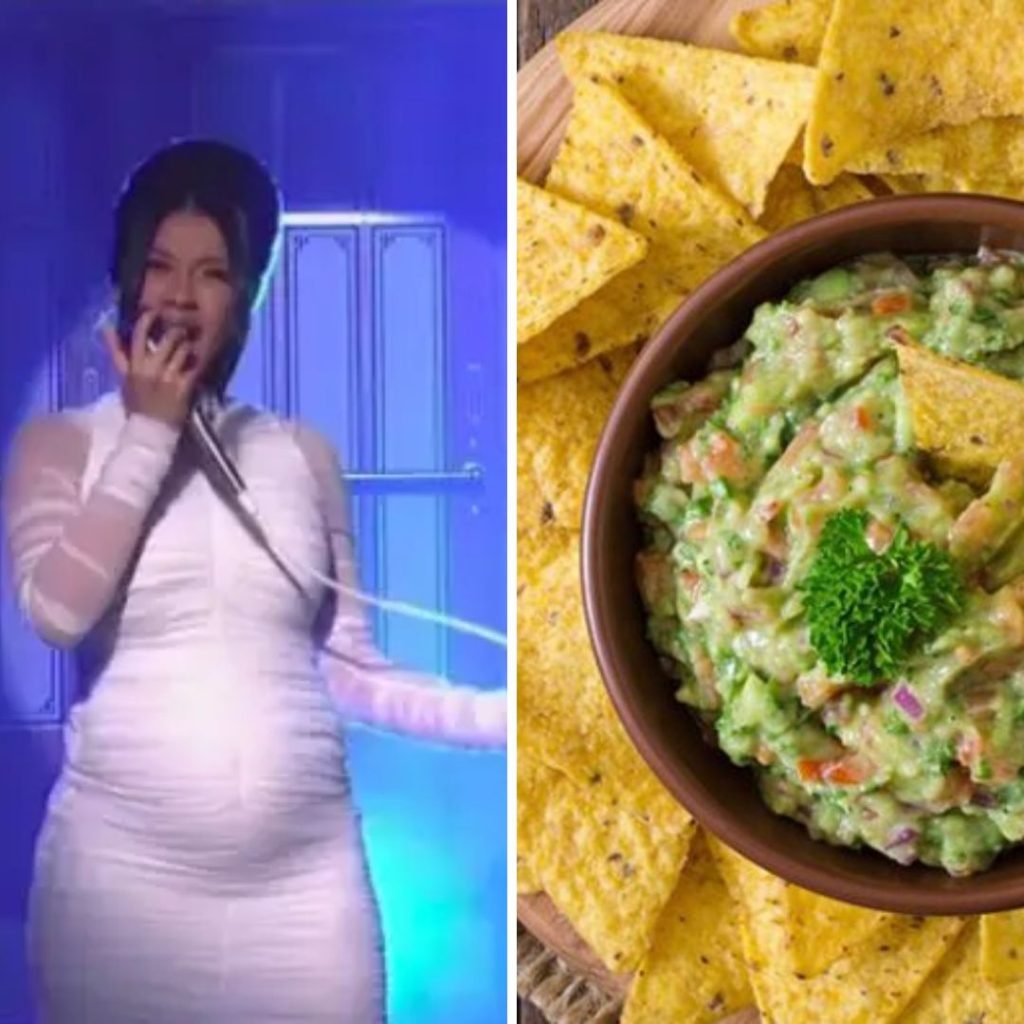 Cardi wrote on a Twitter post that she had never been the biggest fan of red Doritos, but since she got pregnant, she found the chips irresistible. She paired them with sour cream, cheese, and some guacamole. Now, that's one heck of a craving.
Spicy apple wedges for a Victoria's Secret model
The gorgeous Behati Prinsloo shares three children with her singer-songwriter husband, Adam Levine. She got candid about the journey of one of her pregnancies and used Instagram as a medium to share info about her baby's development and her cravings.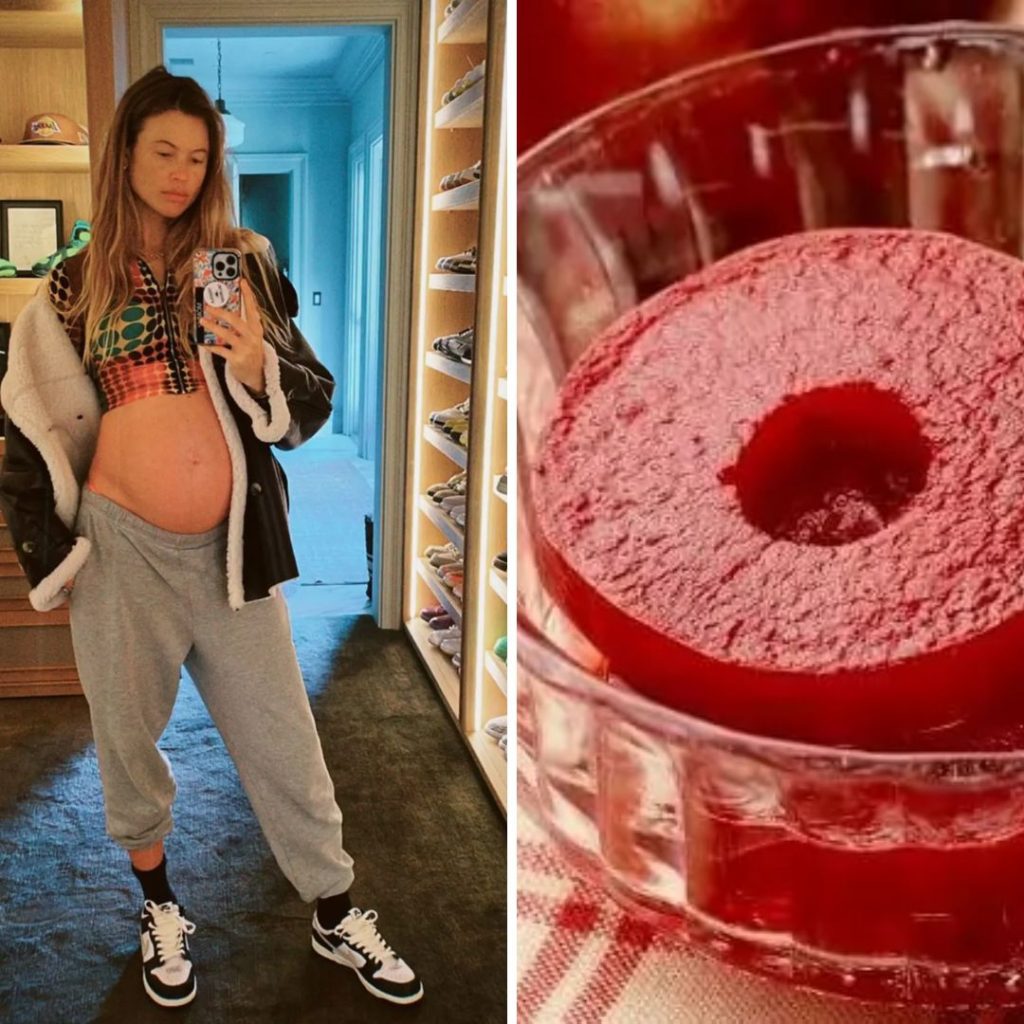 Behati shared a picture of her growing baby bump alongside a snack she'd usually have to satisfy her cravings—fruit sprinkled with a dash of spice. Apples, to be more specific, and the spice in question here was some tajin seasoning.
Ice Cream and PB with Kelly
Kelly Rowland had quite a number of pregnancy cravings during the times she was expectant. She ate all sorts of sandwiches, croissants with butter, cheese, mustard-stuffed pretzels, peppers, fried chicken, and even peanut butter mixed with ice cream. That's a lot.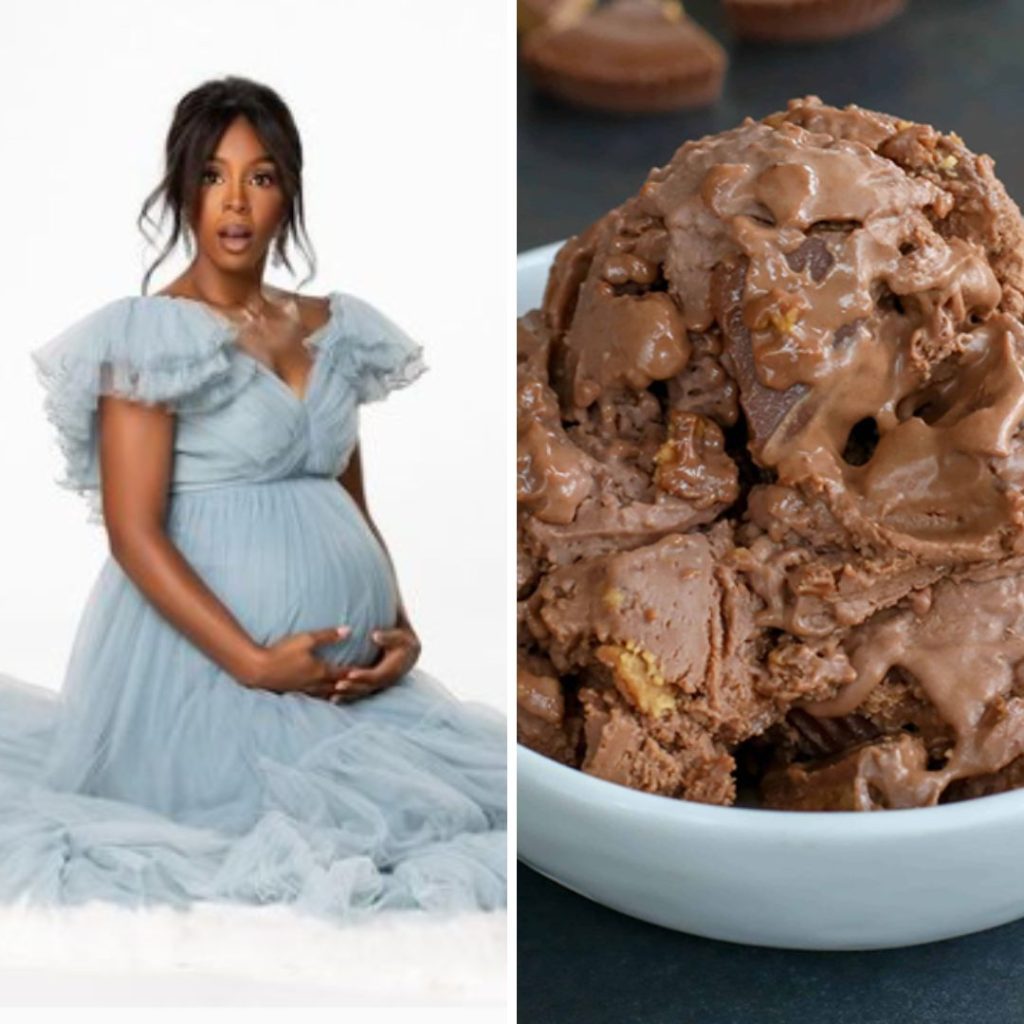 As crazy as some of those things sound and as interesting as some of them would taste (especially the peanut butter with ice cream combo. Yum!), she's actually had one of the most reasonable pregnancy cravings compared to the other entries on this list.
Milla Jovovich's pregnancy craving was bone marrow
Yep, that's it. The Resident Evil star's uncanny pregnancy craving was bone marrow, and she craved it so much that she scoured the city of Paris once just to find some. She got a hold of a leg of a cow, broke it in half, and scooped out the bone marrow.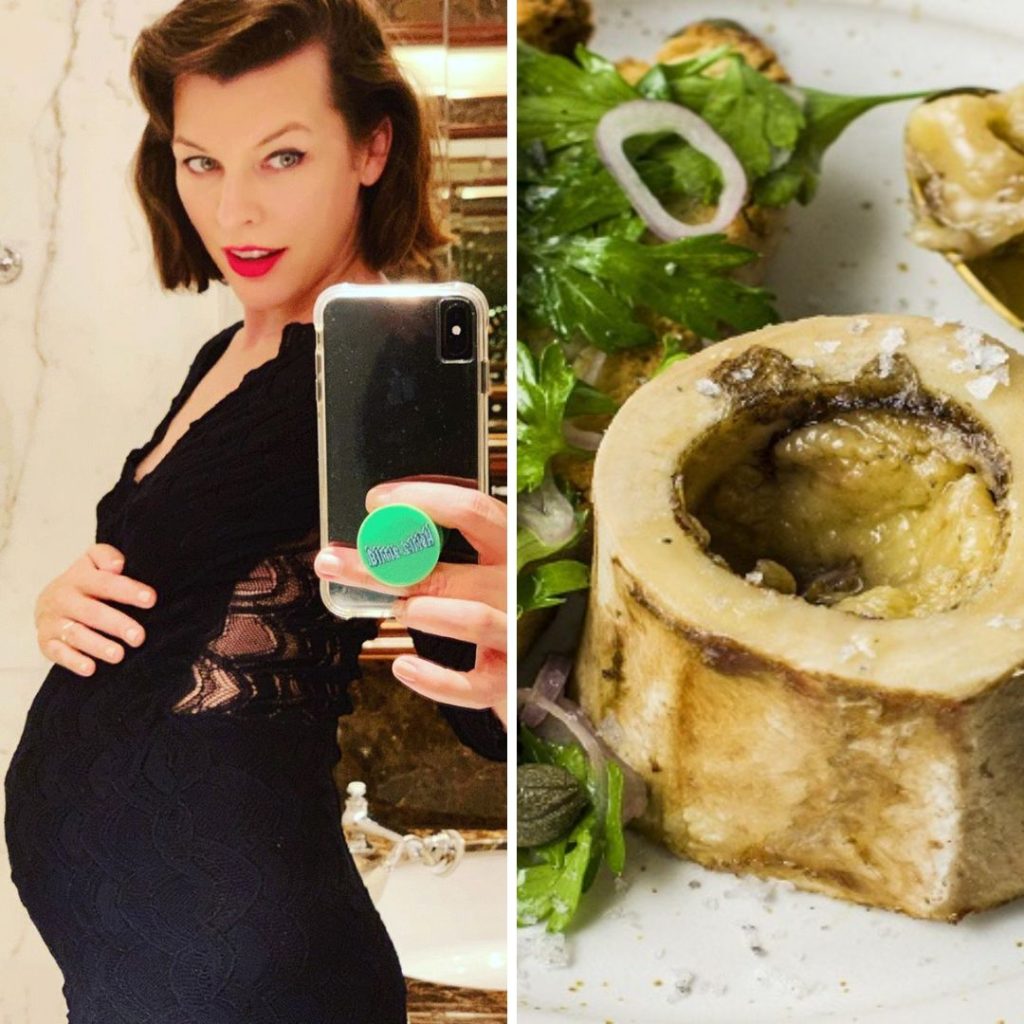 What we find the most jarring about all of this is the fact that she slathered the bone marrow on some bread and had it like that. We won't judge too much, though. The bone marrow contains some vital minerals and nutrients.
Amy's Almond Milk
Many women would have to miss their period and feel fatigued and nauseous for them to start suspecting they're pregnant. However, for The Arrival actress Amy Adams, the realization she was pregnant came after she started craving her partner's favorite drink.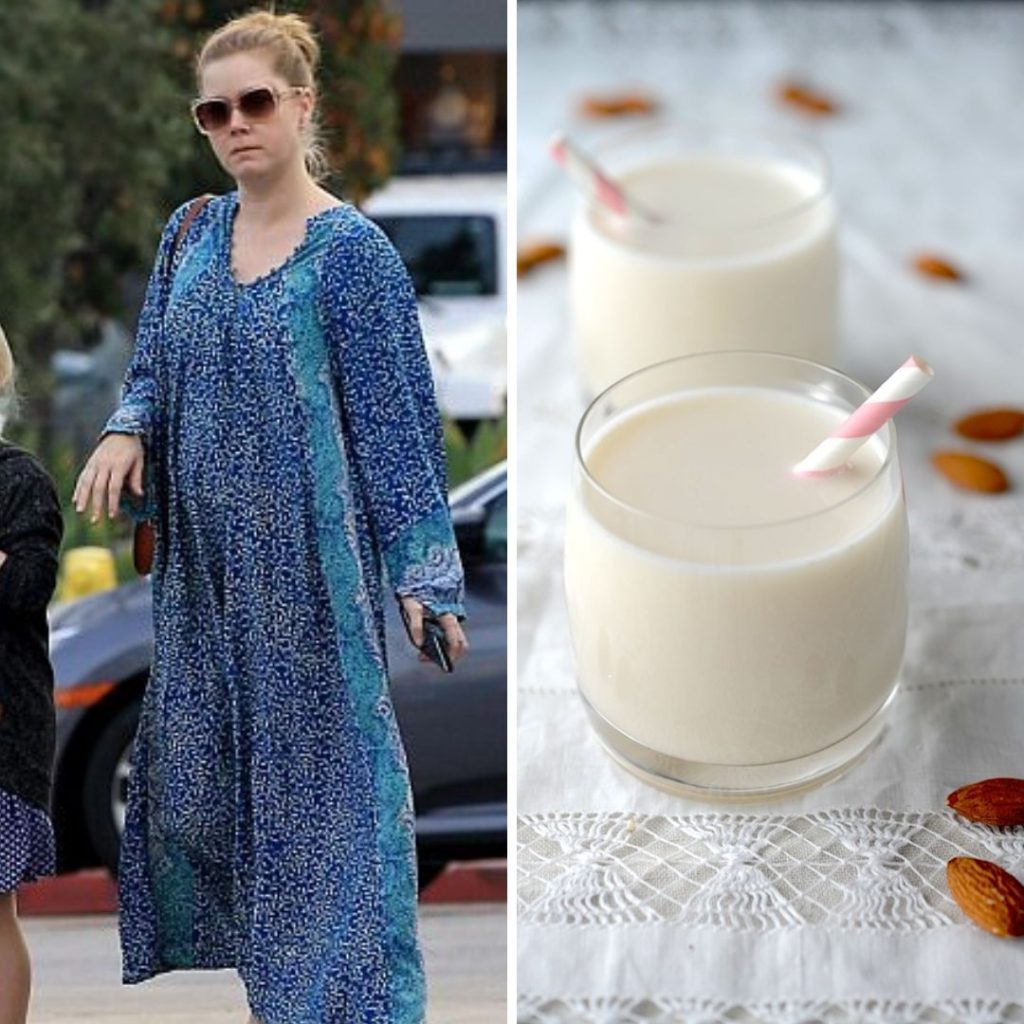 That drink turns out to be some good old almond milk! Yep, there was something about the nutty-flavored white liquid that called out to her while she was pregnant, and she just couldn't resist. Once, she even downed a carton in mere minutes.
Two Big Macs with a side of fries for Jen Schafft
The Bachelor and The Bachelorette alum Jen Schefft finally met her Mr. Right on a blind date back in 2009 and tied the knot with the lucky man. Together, the pair are the lucky parents of two beautiful daughters. Looks like she got her "happily ever after."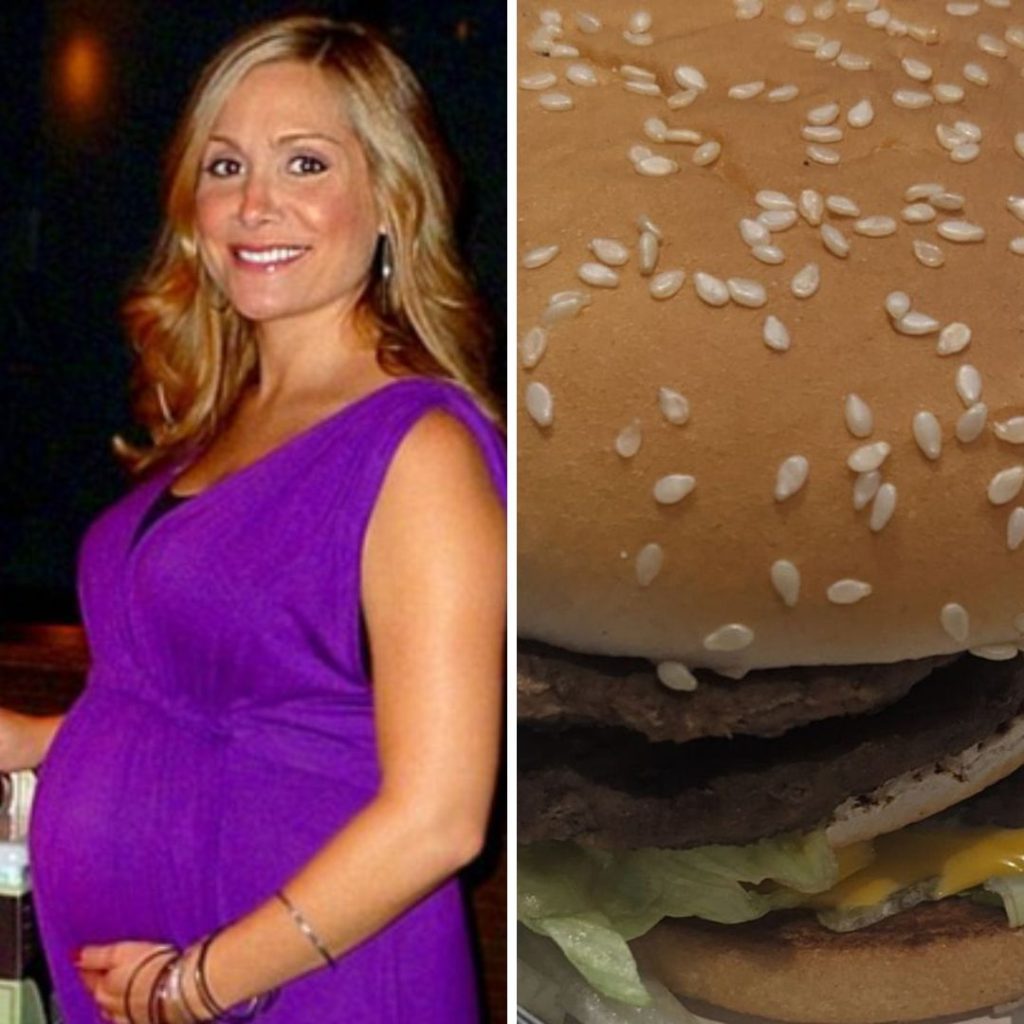 While Jen was pregnant, she developed some serious cravings for fast food, and since she was eating for two, it's no surprise she'd ask for the biggest portions. Jen made McDonald's her go-to fast food joint and would often indulge in two Big Macs and fries.
Hannah Jeter was feeling sweet, salty, and meaty
Hannah Jeter is another model on this list who got intense food cravings during her time as an expectant mother. She opened up during an interview and confessed her then newfound affinity for beef jerky even—though she didn't eat meat.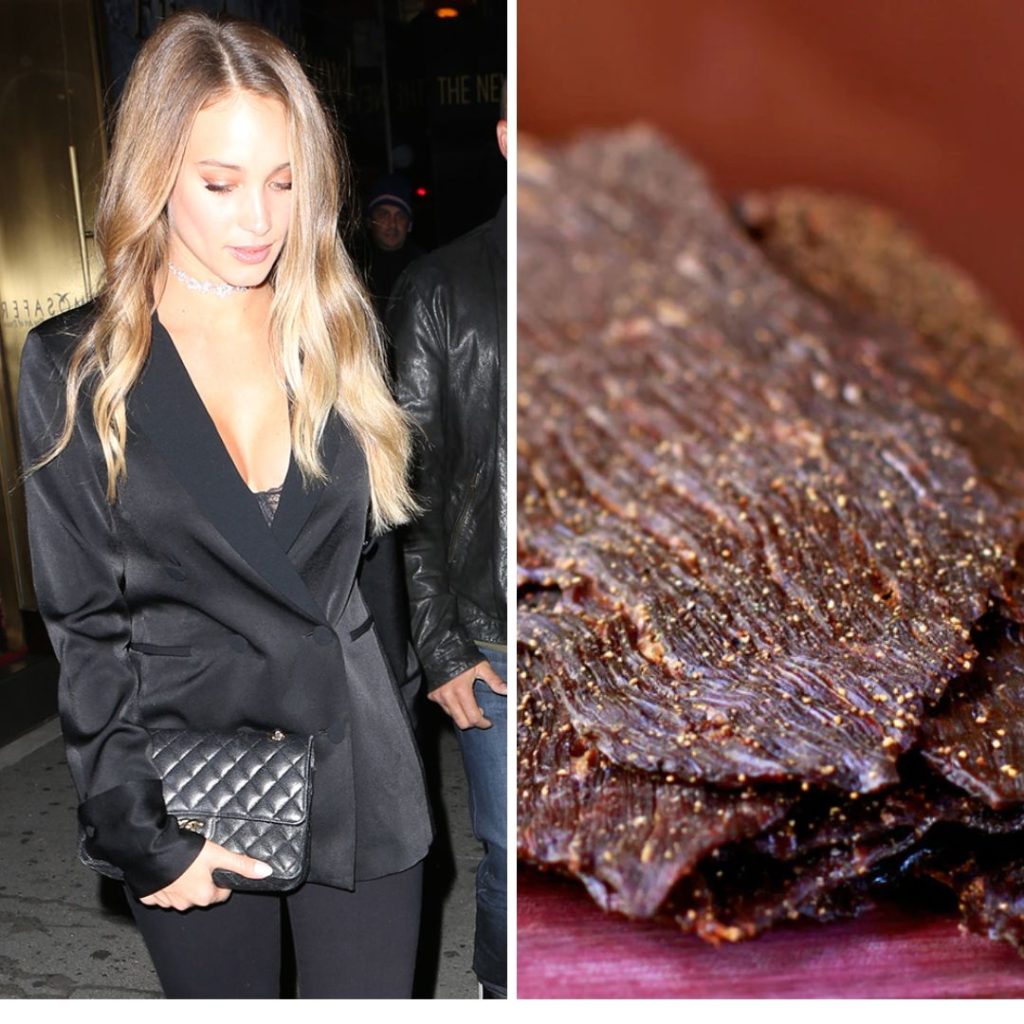 Hannah also said she ate a lot of gummy bears (along with other kinds of candy) and that she was drawn to anything salty and sweet. That actually does not sound too outlandish, but maybe it's because we've seen a lot of crazy stuff already.
Ginnifer Goodwin's banana peppers
We've seen loads of celebs on this list who had a thing for spicy food when they were pregnant, and the actress, Ginnifer Goodwin, is no different. She's had two pregnancies so far, during which she experienced similar, yet different, cravings.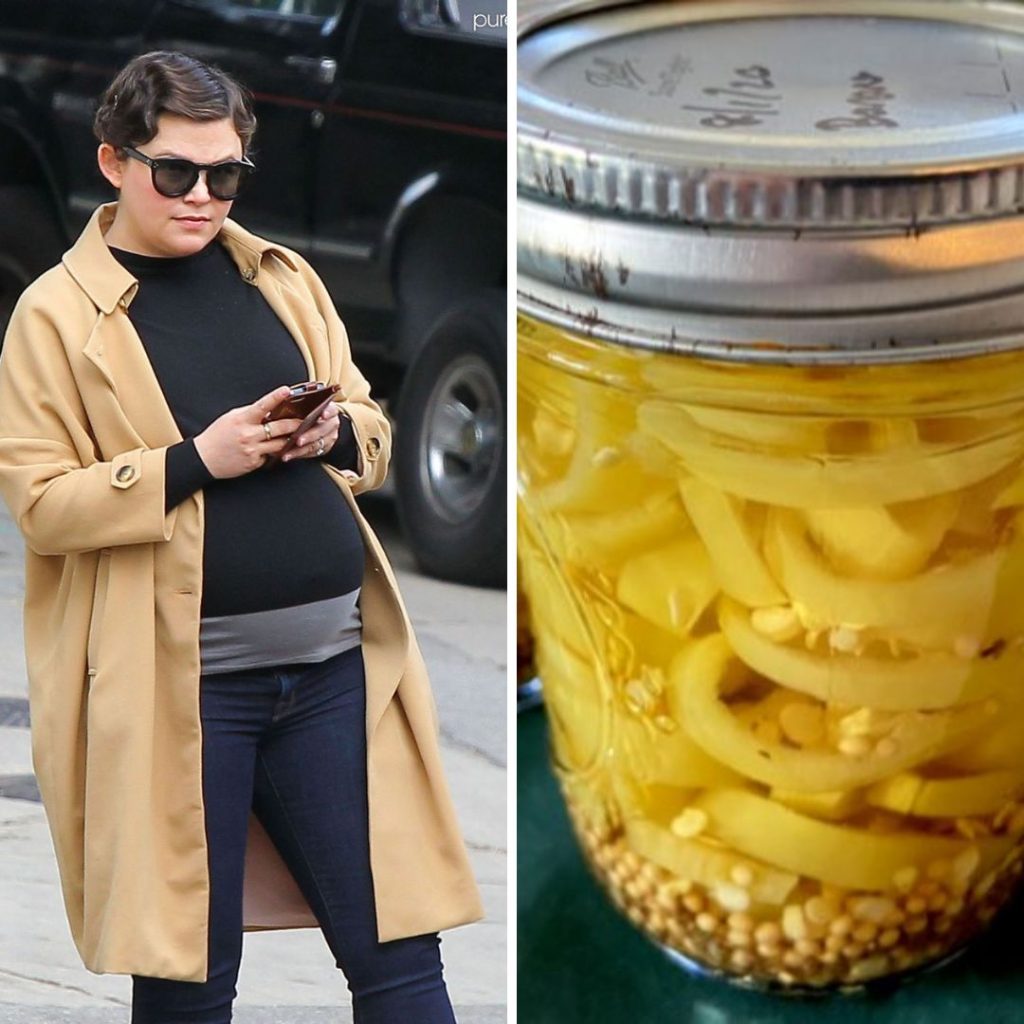 Ginnifer told an entertainment news source that when she was pregnant with her first son, Oliver, she was all about spicy jalapeno peppers, and for her second son, Hugo, she just couldn't get enough of some sweet and tangy banana peppers.
Gigi Hadid had an Everything Bagel
Gigi had a number of pregnancy cravings during her time as an expectant mother. Some of these cravings were triple chunk brownies, delivery cupcakes, ranch mix dip—you know, the usual yummy goodies that a good number of pregnant women crave.
The most unusual craving was the everything bagel the model would have every single day. She also shared a photo dump later on in her pregnancy captioned "summer gratitude," where she posted several photos of some gorgeous views and food we can only assume were some of her other cravings.
Katy Perry loved Pickles and Hot Sauce
2020 meant social distancing and staying indoors. So, it wasn't easy for pregnant ladies to satisfy their cravings when they couldn't go out to get what they wanted. One of those ladies happened to be one of the biggest pop stars of the current era.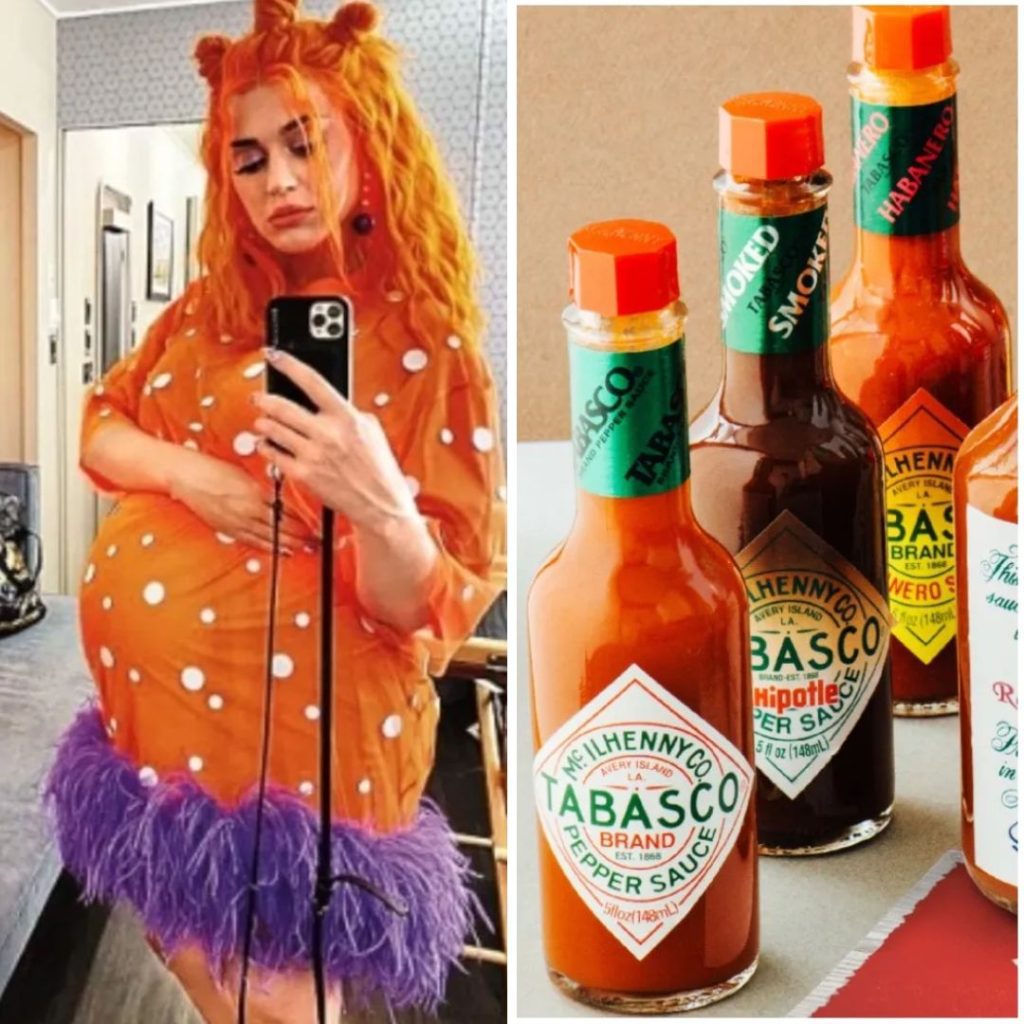 Katy opened up about having a craving for dried fruits and pickles, as well as spicy hot tabasco sauce. Her craving was so intense that she'd carry a bottle around with her in her purse and slather some of the sauce on avocado toast.
Hand-Churned Ice Cream for Blake Lively
After several pregnancies, it should come as absolutely no surprise that the actress, Blake Lively, is no stranger to pregnancy cravings. If you don't believe us, she once posted an Instagram story of pastrami, sauerkraut, and a swiss cheese sandwich.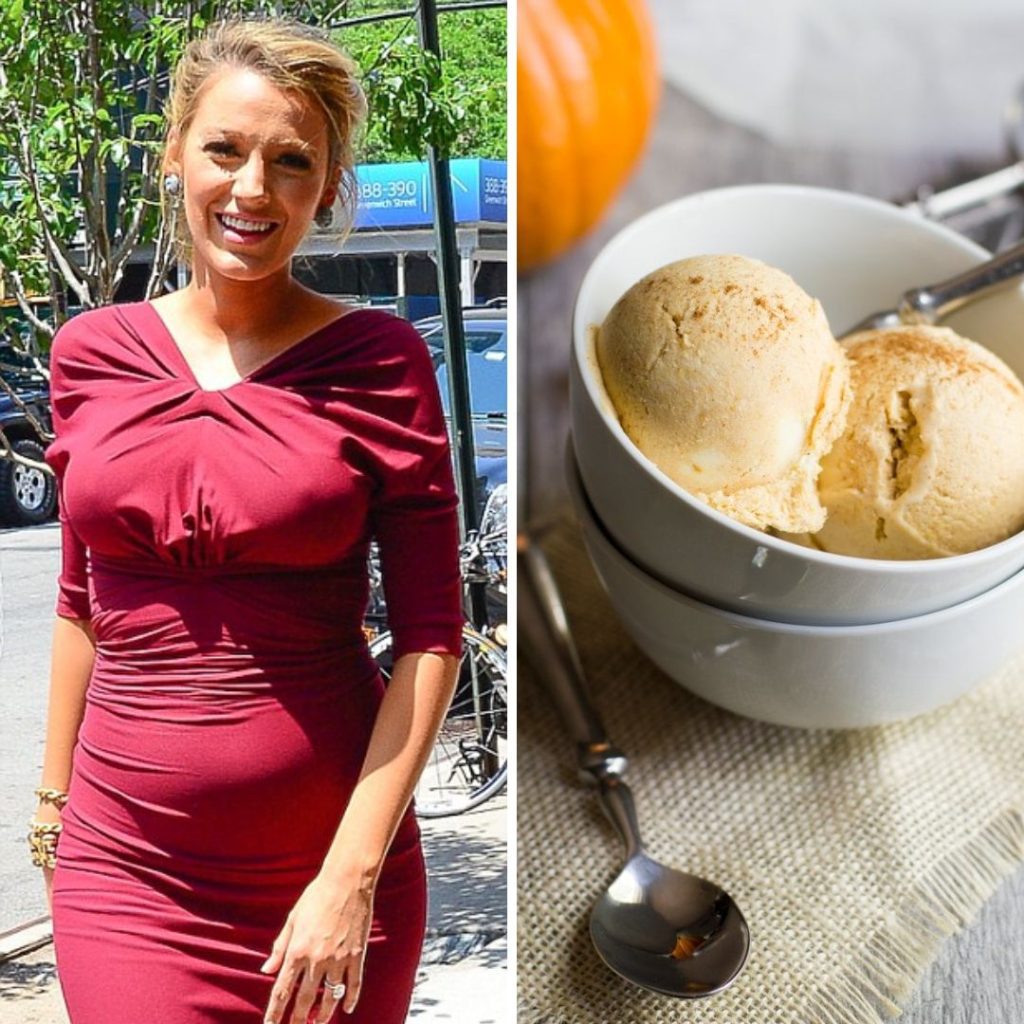 And that is one of her more reasonable pregnancy cravings. During one of her pregnancies, a source revealed she'd send her husband, Ryan Reynolds, on late-night quests to fetch her hand-churned pumpkin-flavored ice cream and a small batch of pickles.
Angelina's onion rings
Brad Pitt and Angelina Jolie are some of the biggest titans in Hollywood. So, many fans wanted to know all the details about Angelina's pregnancy and her journey. Luckily, the actress was kind enough to give some info every now and then.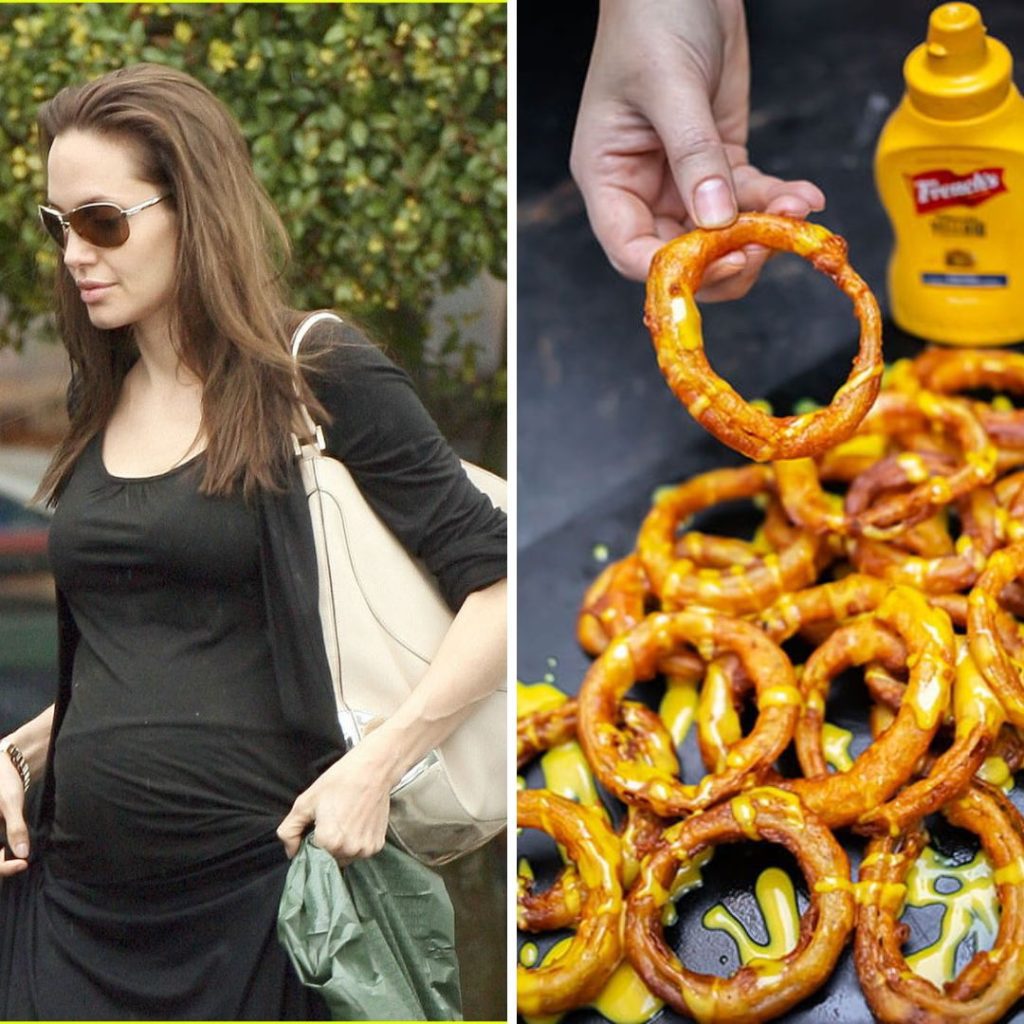 One of the things she spilled the beans about was her pregnancy craving—onion rings. And not just any kind of onion rings, greasy onion rings. She craved onion rings dipped in mustard. Not the best combo, but we're not one to judge.
Victoria Beckham craved sweet citrus
There have been a number of unique and bizarre cravings on this list so far, so we said let's bring a sense of normalcy into the mix by including Victoria Beckham's. She might have craved smoked salmon and pickled onions during her earlier pregnancies, but things took a turn during her fourth.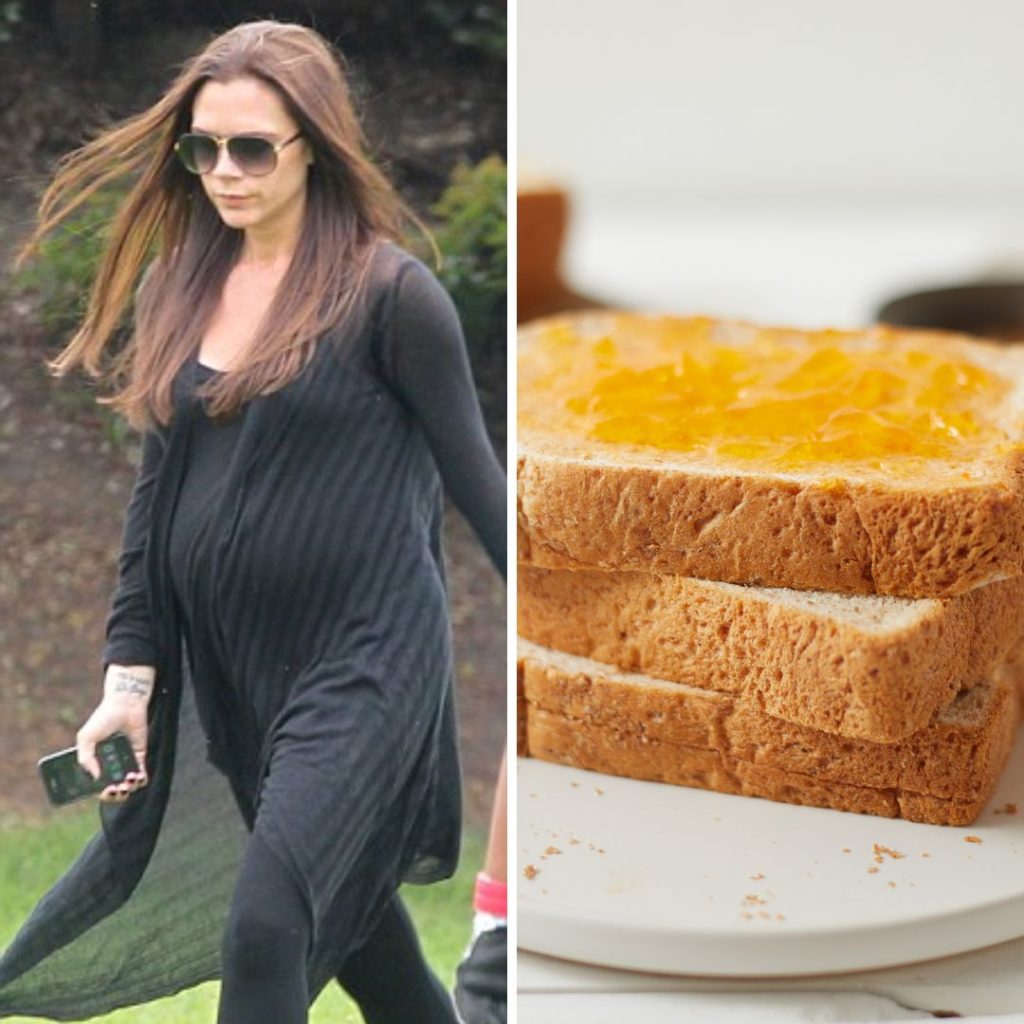 When Victoria was pregnant with her fourth child and only daughter, Harper Seven, she acquired more of a sweet tooth and craved marmalade slathered on toast with some cups of tea to wash it all down, of course. Not bad, if you ask us.
Chrissy Teigen's sour candy
If there's any celebrity who's been very open to the public about her pregnancy, it's got to be Chrissy Teigen. The tv personality and cookbook author has shared quite a number of posts about her journey to becoming a mother of three and what she's been having along the way.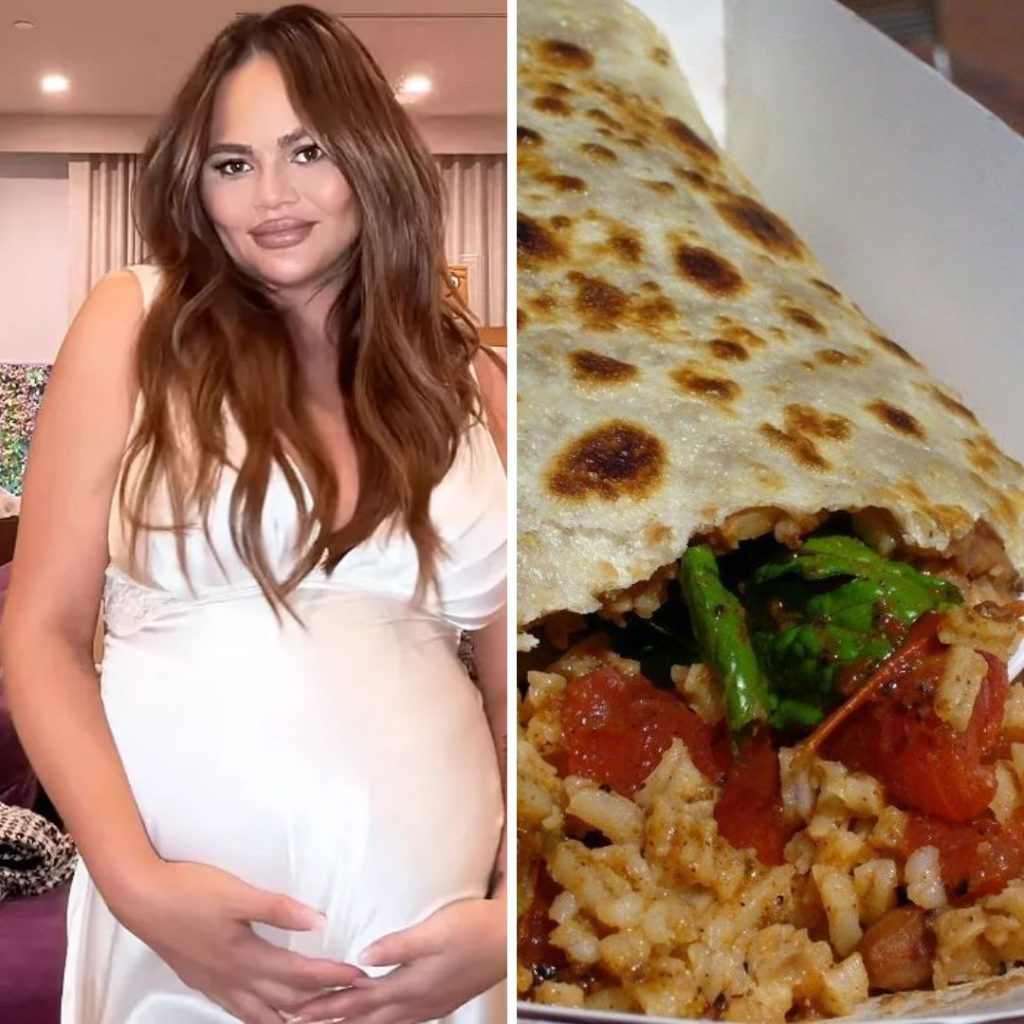 Chrissy revealed she had quite the appetite for sour sweets during her first two pregnancies. As for her other pregnancy, she once shared a picture of herself lounging beside a can of squeezable cheese and a half-eaten pack of crackers, so we can only guess that must be one of her cravings.
Joanna Gaines Pimento Chesse Sandwiches
The tv personality, Joanna, and her husband, Chip, were the hosts of the home renovation tv show Fixer Upper and are the proud parents of five children. During her pregnancy in 2018, she revealed what foods she had been craving.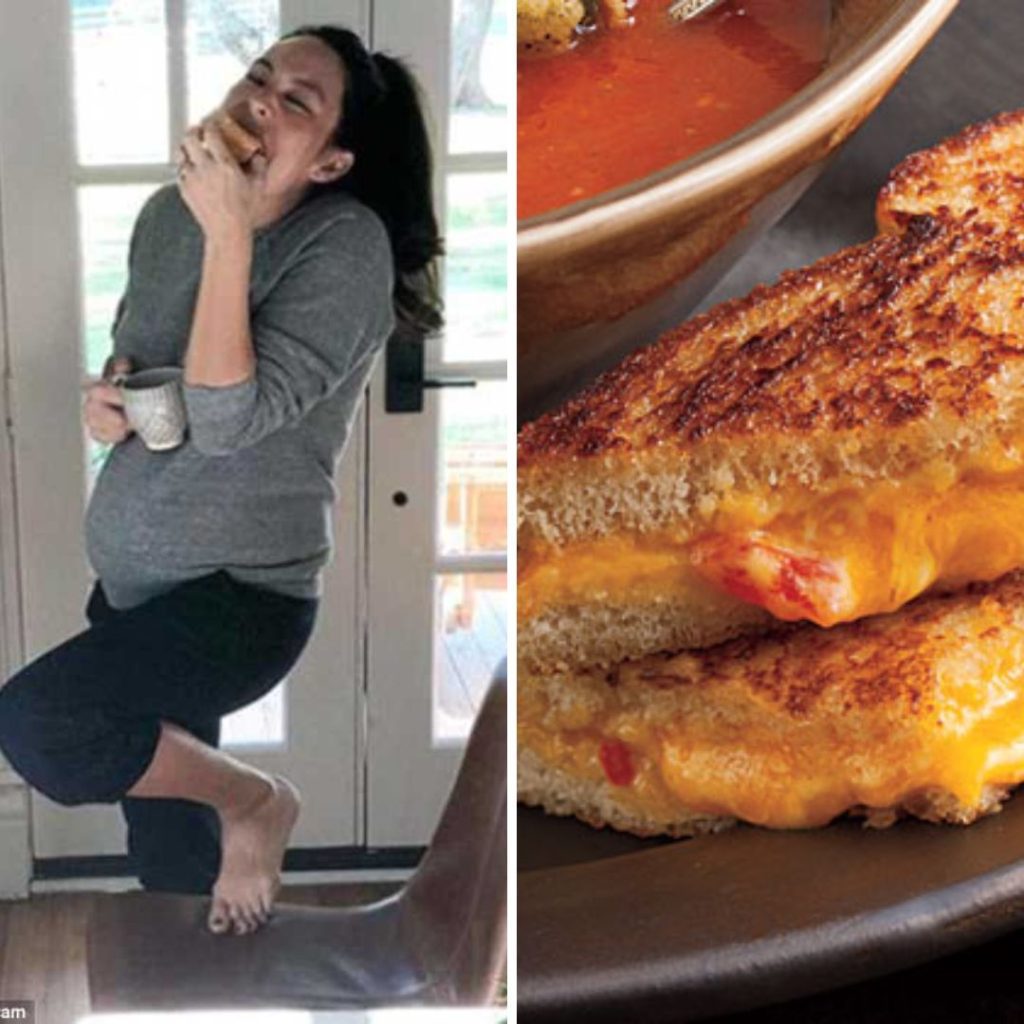 Ranch dressing, fruity pebbles, deviled eggs, chicken spaghetti, and pimento cheese sandwiches were what she would crave in the dead of night. She would also opt for cookies if she did not have any of her favorite treats at hand.
Olivia Wilde craved… uniquely flavored chips
From froyo to cookies, chips to big macs, pregnancy cravings are usually shared between different expectant mothers. However, every now and then, we do get something more specific that bewilders us and, on rare occasions, something so bizarre that it baffles us.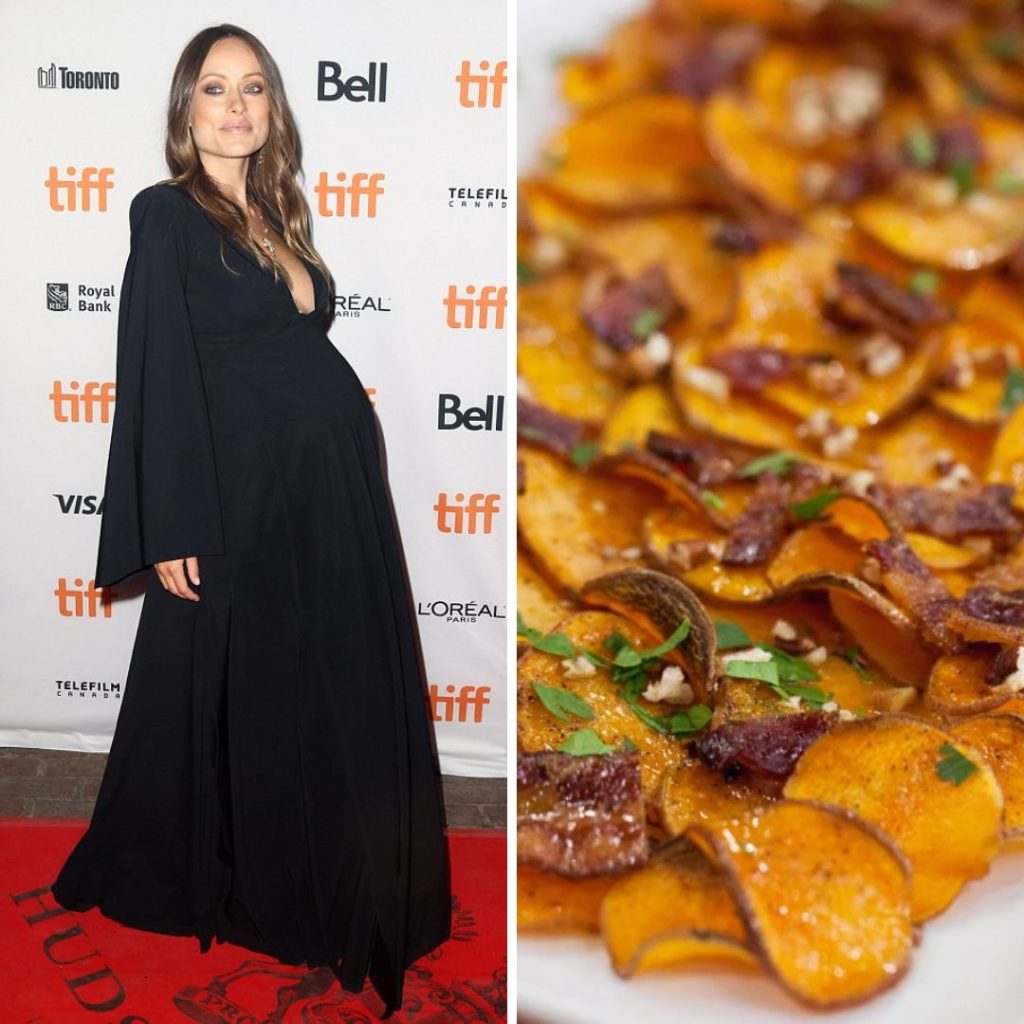 This is one of those times. The American actress, Olivia Wilde, liked to have potato chips while she was pregnant. Not just any kind of potato chips; this gal would feel an intense desire to get maple bacon flavored Kettle brand potato chips.
Ellie Kemper's ice cream
The ever-radiant Ellie Kemper was super psyched to announce news about her pregnancy back in 2016 on The Tonight Show with Jimmy Fallon—and we were incredibly pleased to hear it. That was her very first pregnancy, and we loved to see how excited she was.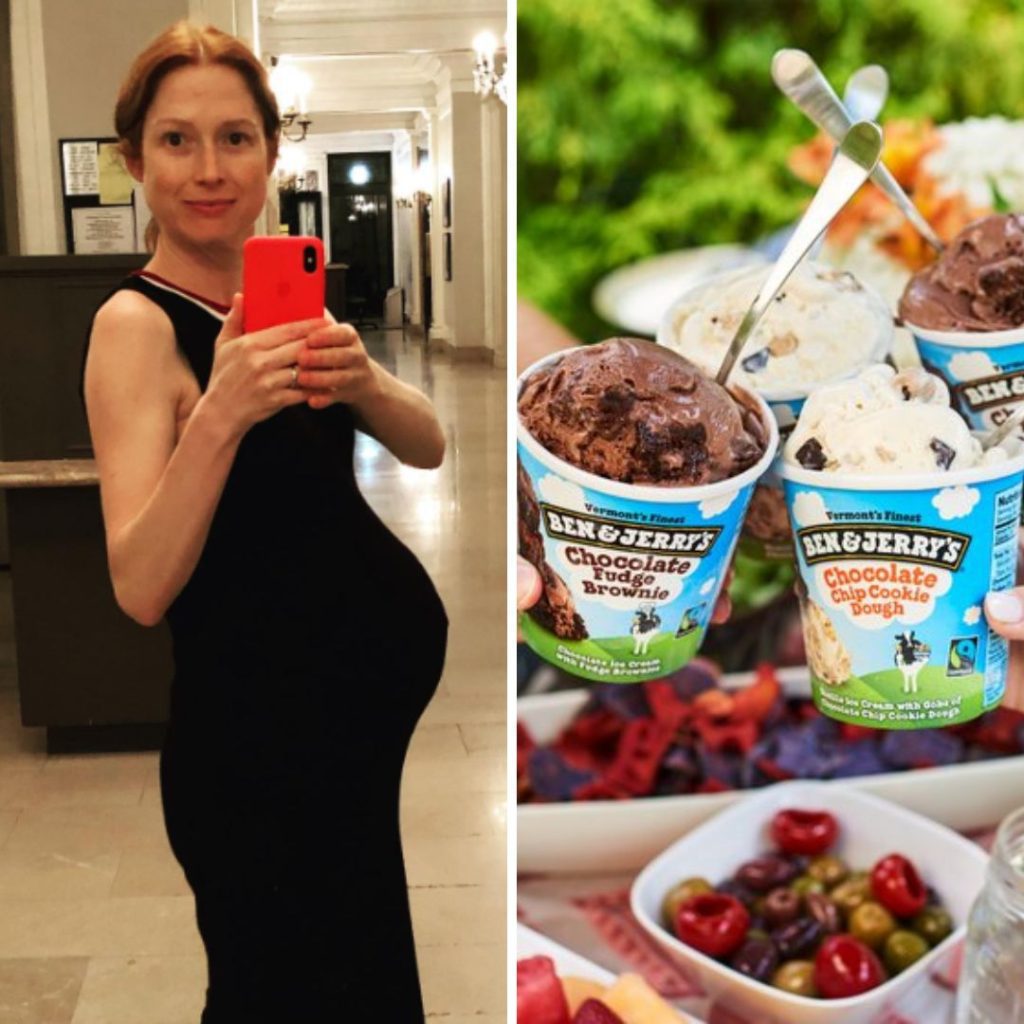 Jimmy, being the lovable host he is, treated Ellie to her craving—a nice cup of ice cream. Not just any ice cream, Ben and Jerry's. She told the talk show host tonight that cookie dough was her favorite flavor. A girl after our own heart!
Zoe Saldana just loved food
Although many women have super specific pregnancy cravings, some just don't, and Zoe Saldana was one of them. During an interview with tv show host Craig Fergusson, she opened up about experiencing cravings and that she just loved to eat.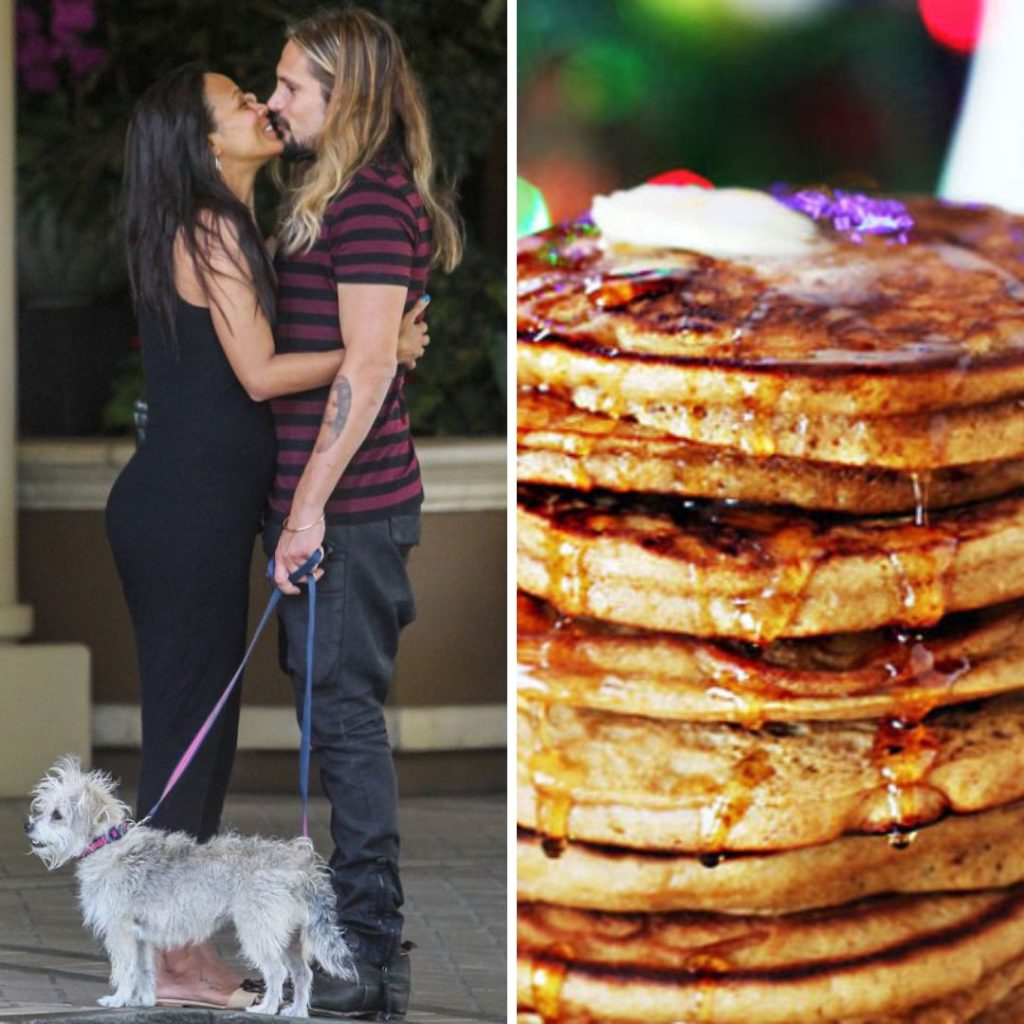 The then Late Late Show host responded by offering her a platter of assorted foods (mostly junk food and some ribs), which we think was a super sweet gesture. Can't have a hungry pregnant lady on a talk show in front of a studio audience. Hungry pregnant ladies can be vicious!
Kylie Jenner loved her sweets
The business mogul and tv personality, Kylie Jenner, has had two kids so far; Stormi and Wolf. She was super secretive with her first pregnancy, not sharing as many updates and information as we'd have expected from someone with her social media presence.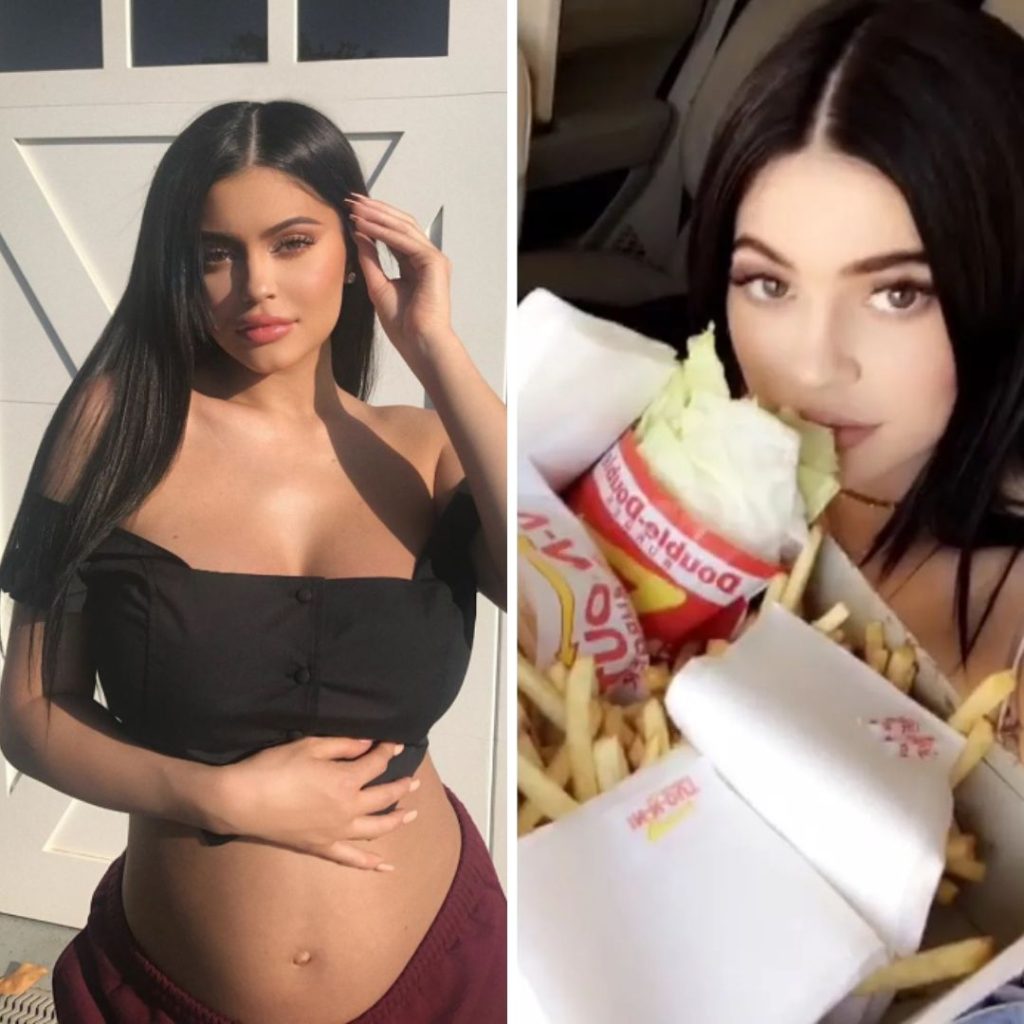 However, she did open up a bit during her second pregnancy. She shared lots of Instagram stories about what she was having. For example, quartered waffles with raspberries, "paleo-gluten free" pancakes, and a bowl of frozen yogurt with colorful toppings.
Khloe Kardashian wanted pasta and fruit
Khloe Kardashian, just like her sisters, had one heck of a unique craving during her time as an expectant mother. Although we doubt it's what she longed for all the time, the mere fact that she wanted something like that in the first place baffles us.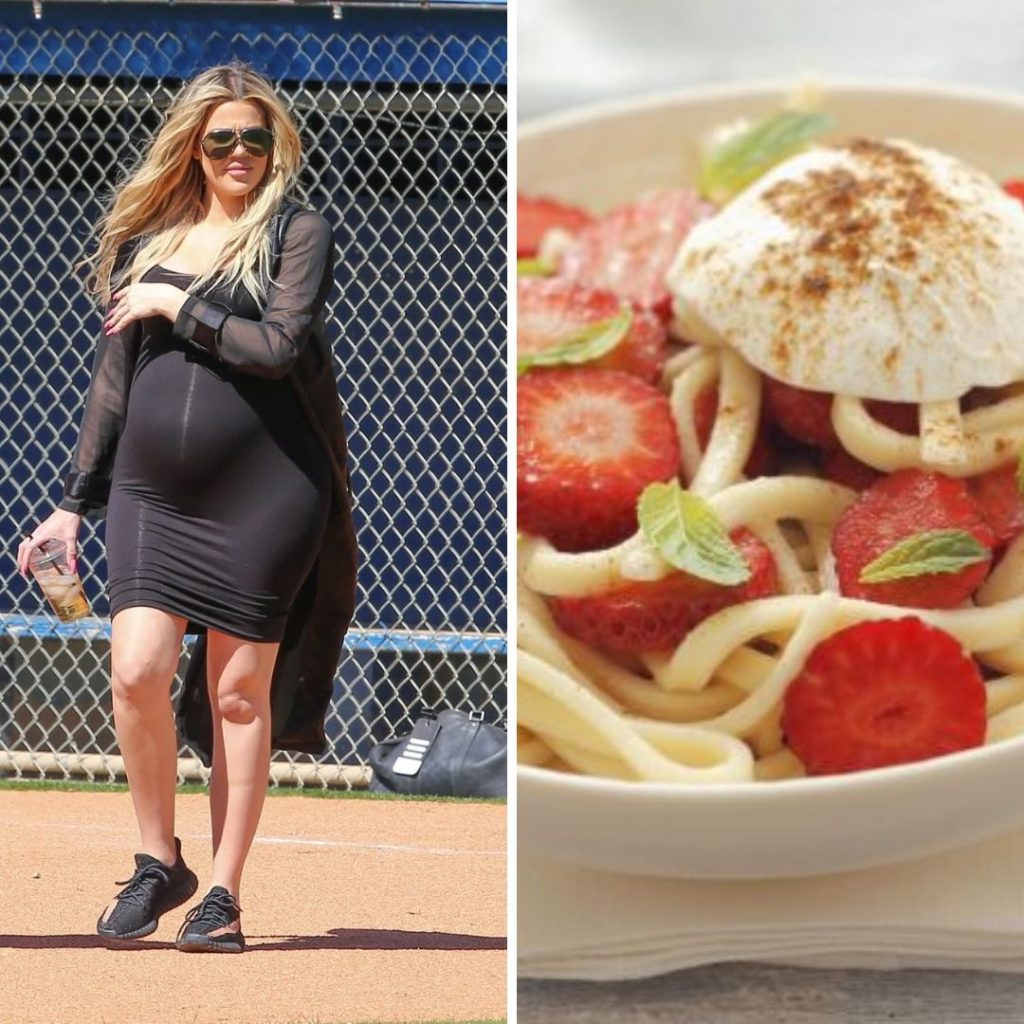 The tv-personality tweeted about wanting spaghetti with some strawberries and whipped cream. Another source revealed she was actually indulging in some sweet treats. We can get behind the sweet treats, but the spaghetti and whipped cream are a step too far.
Eva Longoria craves breakfast for dinner
When it comes to pregnant celebrity food cravings, this Desperate Housewives star is as unique as it gets. Eva's pregnancy craving included some kind of a time shift. She craved cereal, a food we all well know is consumed during earlier hours, for dinner.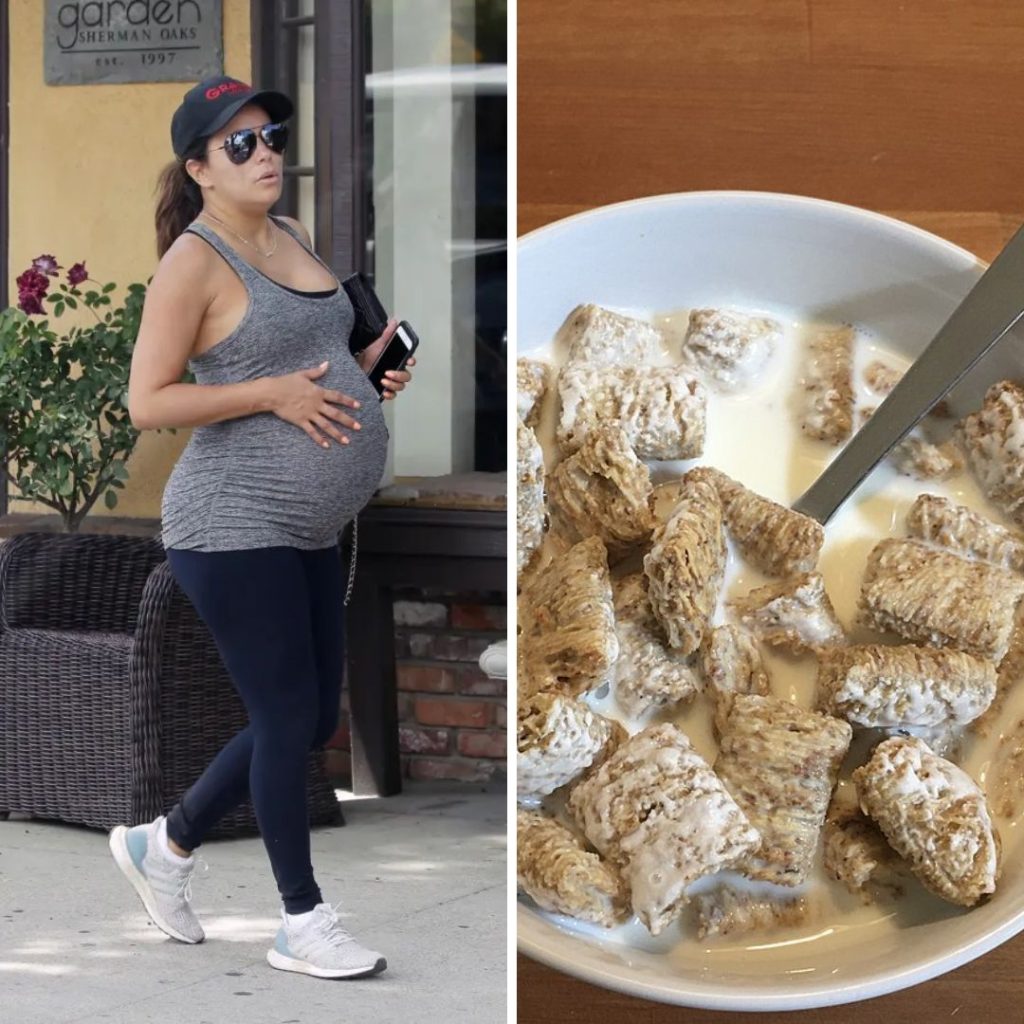 She would then have to choose between her two favs, fruity pebbles or mini wheat. However, sometimes Eva would just ditch the decision-making and have both—which we think is actually a pretty good idea. We might give that a try.
Amanda Seyfried's cottage cheese and pastries
Baked goods are common treats for pregnant women, and we're guessing it wasn't any different for this actress. Amanda confessed during an interview that she was crazy about everything made of flour, butter, and sugar, so we can only guess she was into some good old pastries.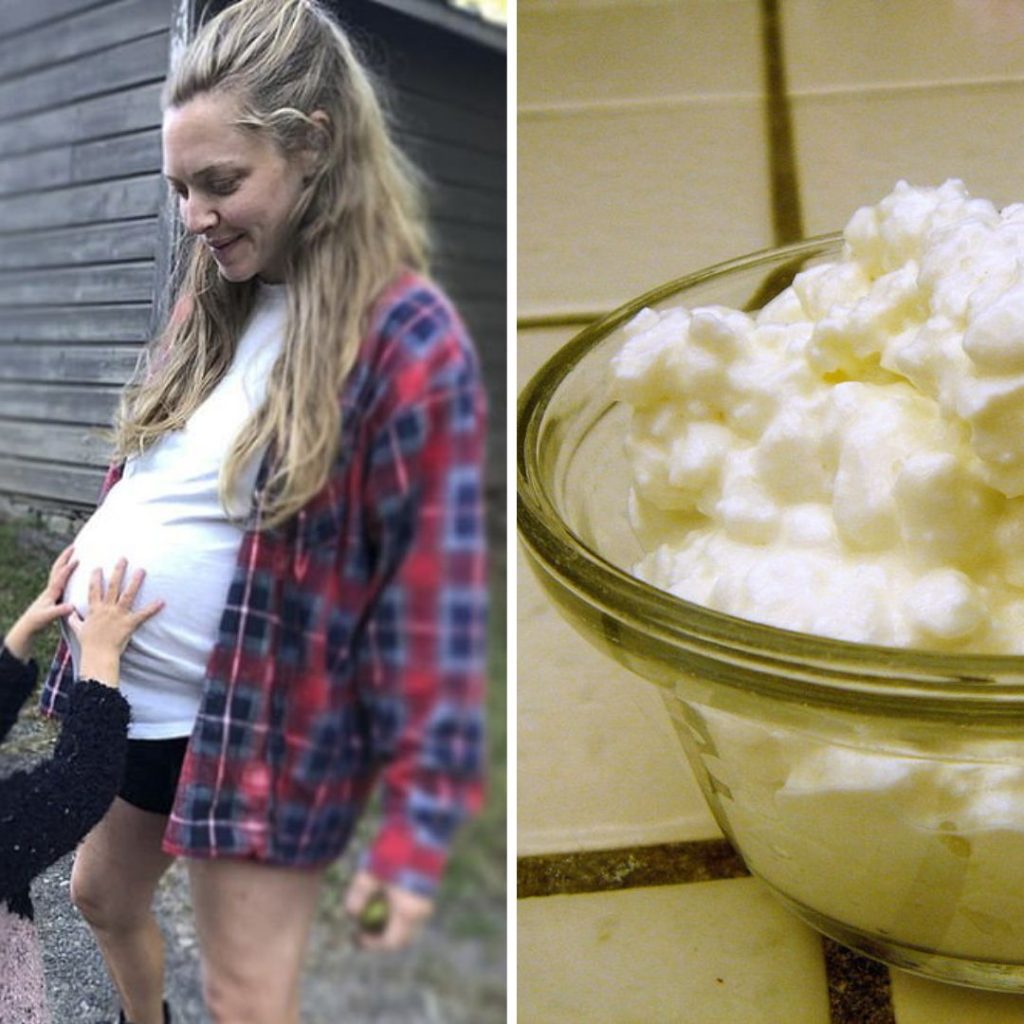 Besides the pastries, she also revealed that she was a big fan of cottage cheese. She said she was embarrassed about that craving, which is a shame. Dairy products are the bomb, and when it comes to cheese, we'll take any and all types.
Nicki Minaj likes her food spicy
Nicki Minaj had her fans scratching their heads and wondering if she was expecting after a tweet where she opened up about experiencing some symptoms—a number of which were commonly associated with pregnancy. A few months later, she posted photos of her baby bump that confirmed the rumors.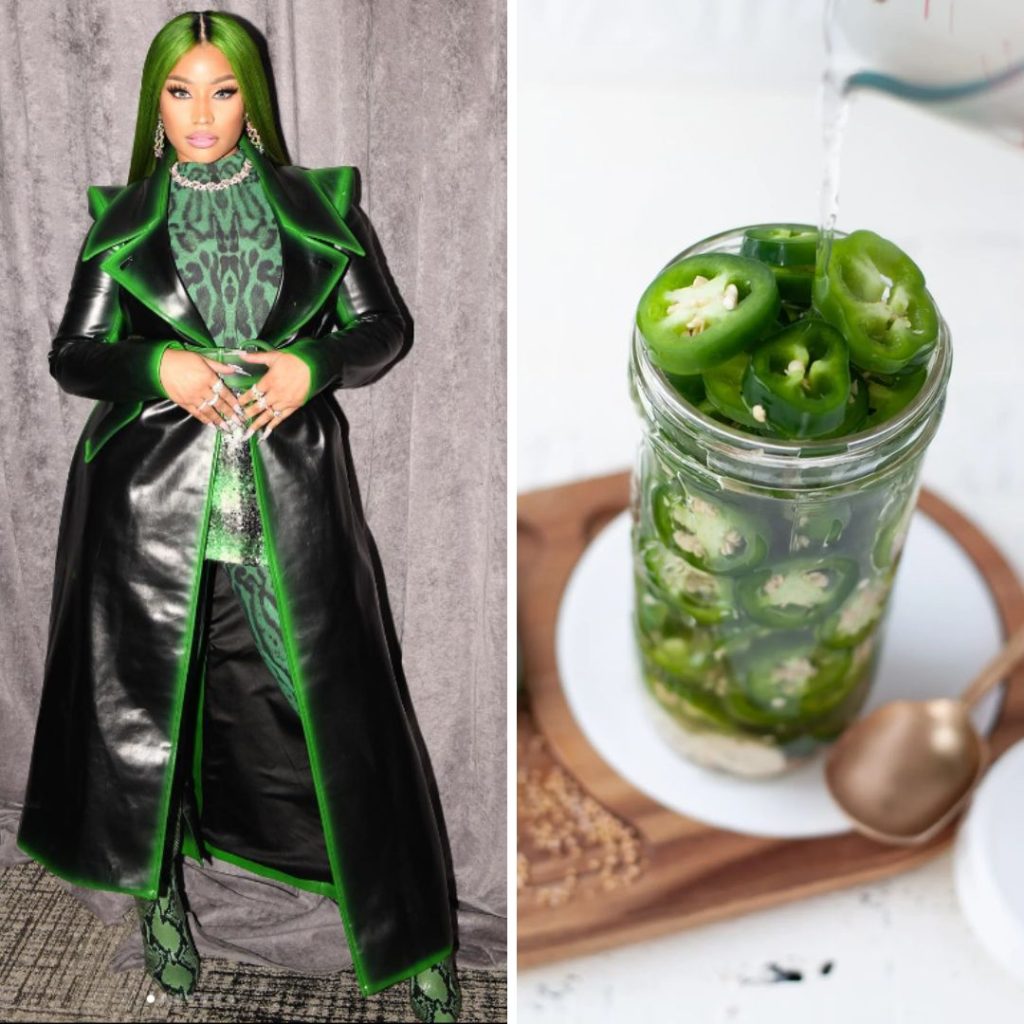 But, before that, she did drop a list of foods she was craving, which included lots of meat. The rapper confessed she was all about shrimp, steaks, and (her favorite) cheeseburgers. She loved herself some red meat, and she'd get salads with extra peppers—jalapenos, to be exact.
Jessica Simpson's crazy junk food craving
Many pregnant celebrities like to keep details about themselves private, and we respect them for wanting some form of secrecy. However, we absolutely adore how candid Jessica Simpson got about her pregnancy during an interview. She opened up about cravings and said she craved everything!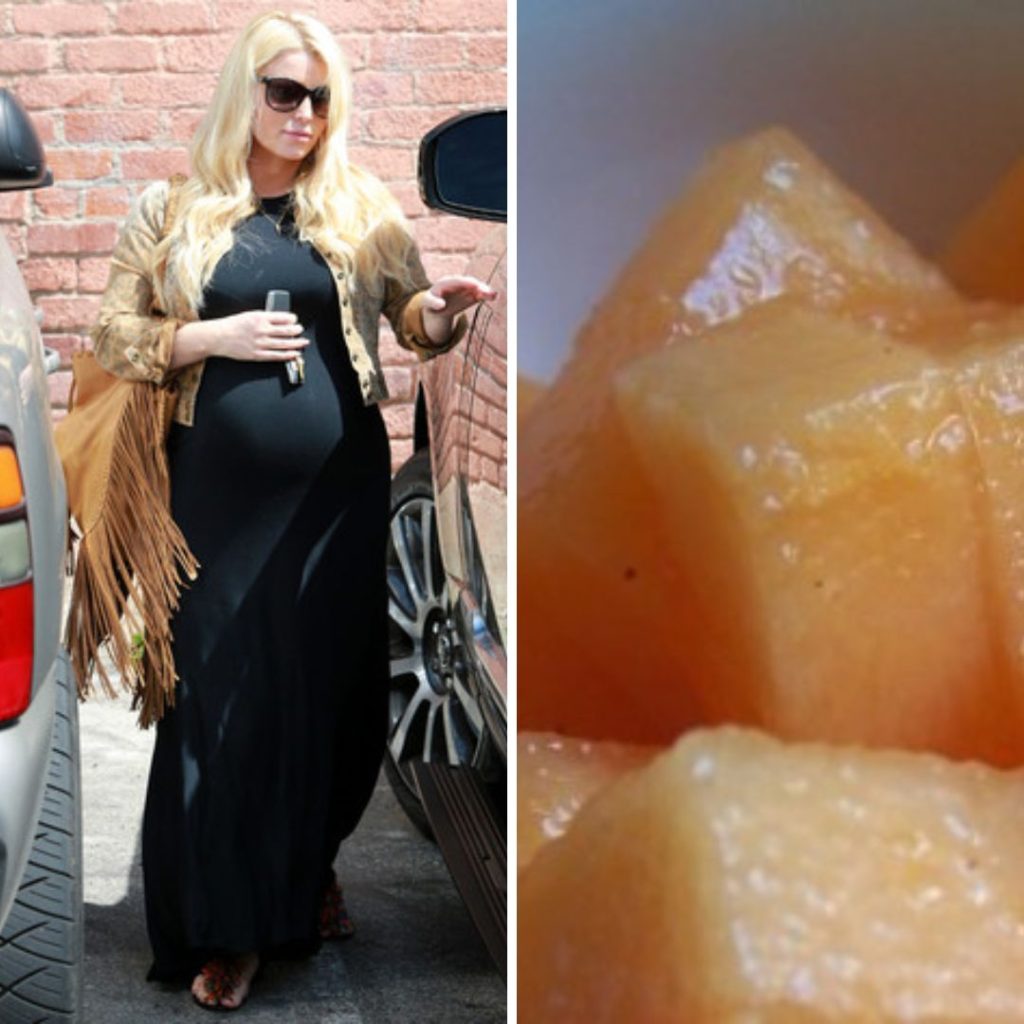 While pregnant with baby number three in 2018, the actress told an ET interviewer that she craved pop tarts, sour cherries, cinnamon-flavored gummy bears, and cinnamon rolls. Phew! We guess she was not joking when she said she craved everything!
Alyssa Milano had healthy foods on her mind
While every single pregnancy craving has some form of uniqueness, they usually follow a particular pattern. That pattern is that most (if not all) of them were somewhat unhealthy. Salty, sweet, tangy, or spicy—many of these cravings are pretty unhealthy.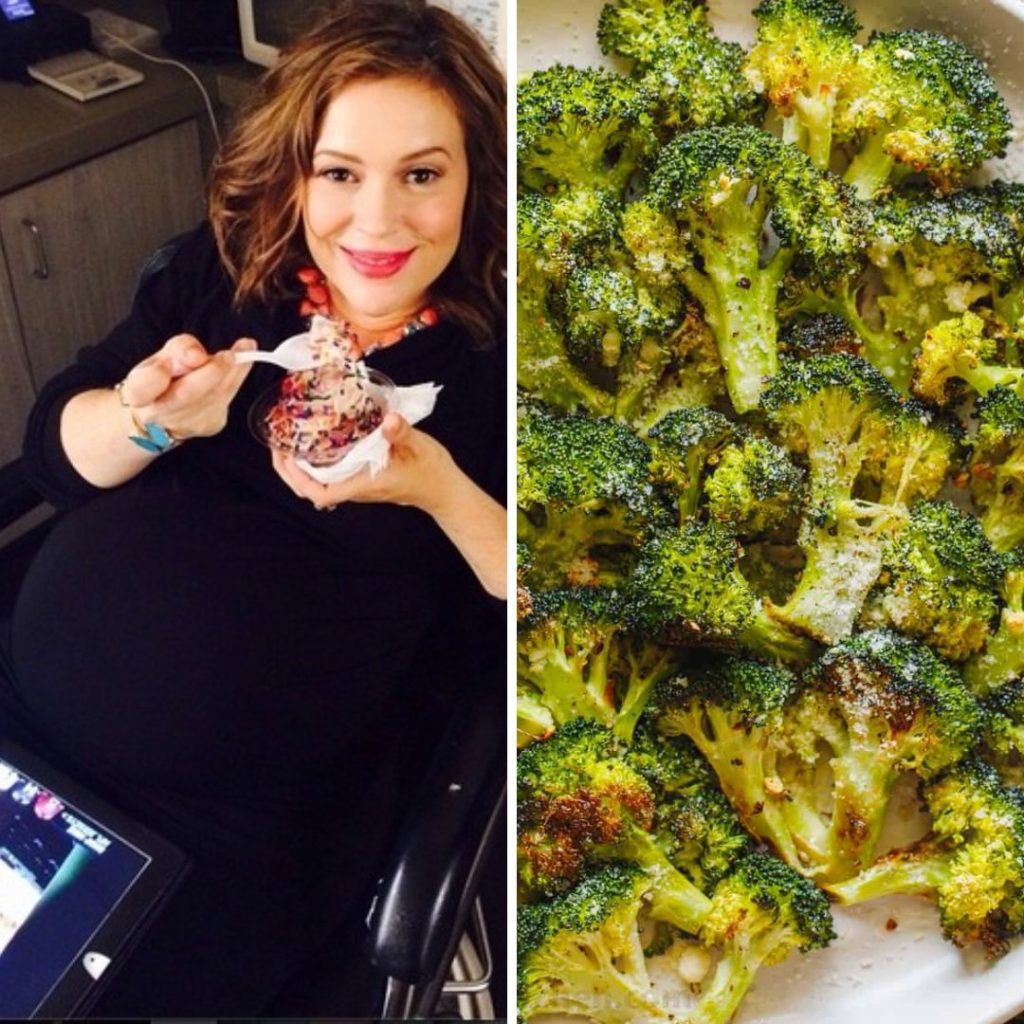 Alyssa Milano's craving when she was pregnant with her first child was nothing like that. Interestingly enough, the actress craved incredibly healthy food—broccoli, to be more exact. It's so healthy we're wondering if we could even consider it a craving.
Mindy Kaling had a craving we can get behind
Isn't Mindy the best? She's funny and creative, and to top it all off, the actress is the proud and wonderful mother of two beautiful kids. When she was expecting her first child, Katherine, Mindy opened up about what she was craving.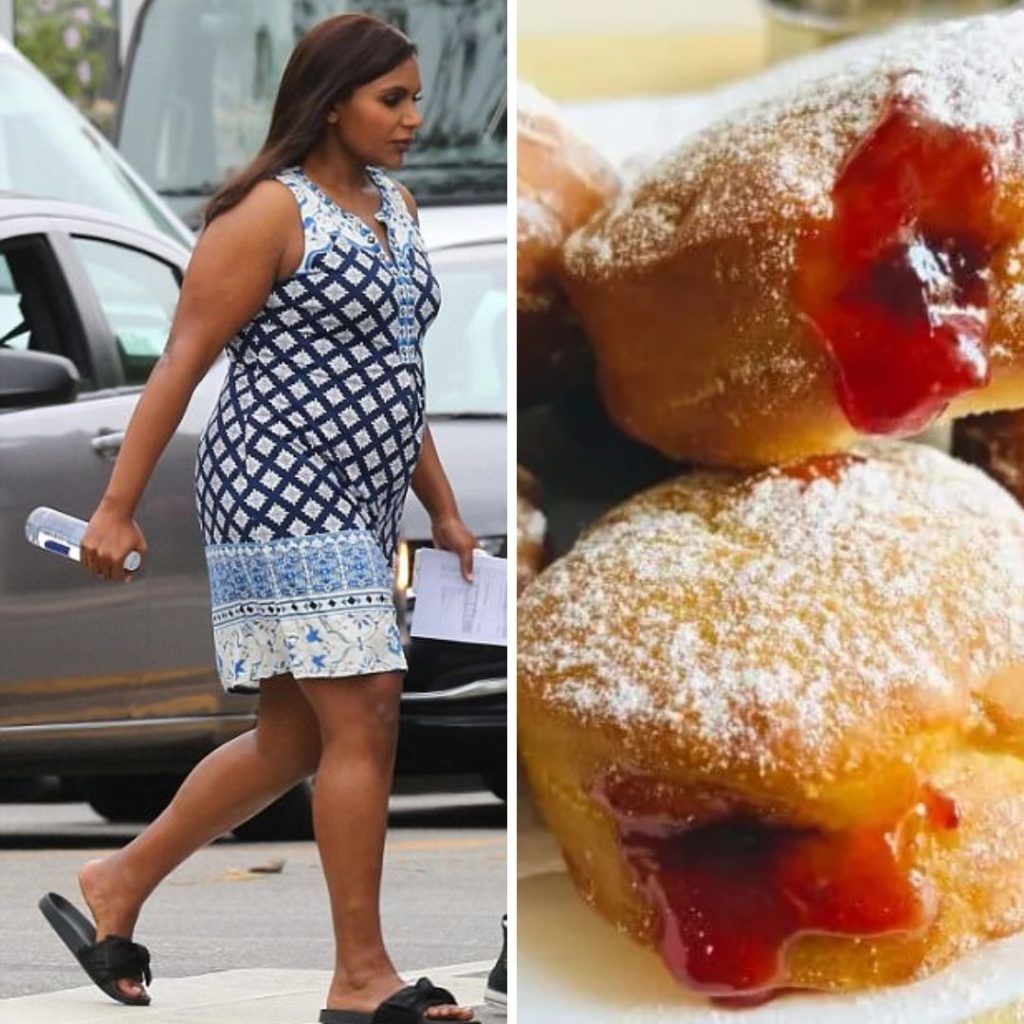 Apparently, Mindy was a big fan of jelly donuts and was surprised with some when she was a guest on Ellen Degeneres's show back in 2017. A couple of months after the birth of her daughter, Mindy joked about still wanting some jelly doughnuts every now and then.
Tina fey's chocolatey doughnuts
Many moms would probably recount having intense sugar cravings when they were pregnant. Tina Fey is no different. In fact, she gained nine pounds in two weeks just because she had so many pastries! The scale doesn't matter when you're building a life.
The pastries in question were a box of Entenmann's chocolate doughnuts, and she confessed to having about one a day! Not one doughnut. Oh, no. A whole box of chocolate doughnuts every day. That is what we call an addiction.
Pink also loves sour candy
If there's any singer or songwriter that's known to be eccentric, it has to be Pink. The Grammy award winner is regarded as pop royalty due to her distinctive voice and her interesting performances. So, we expected her to have craved something outlandish during her time as an expectant mother.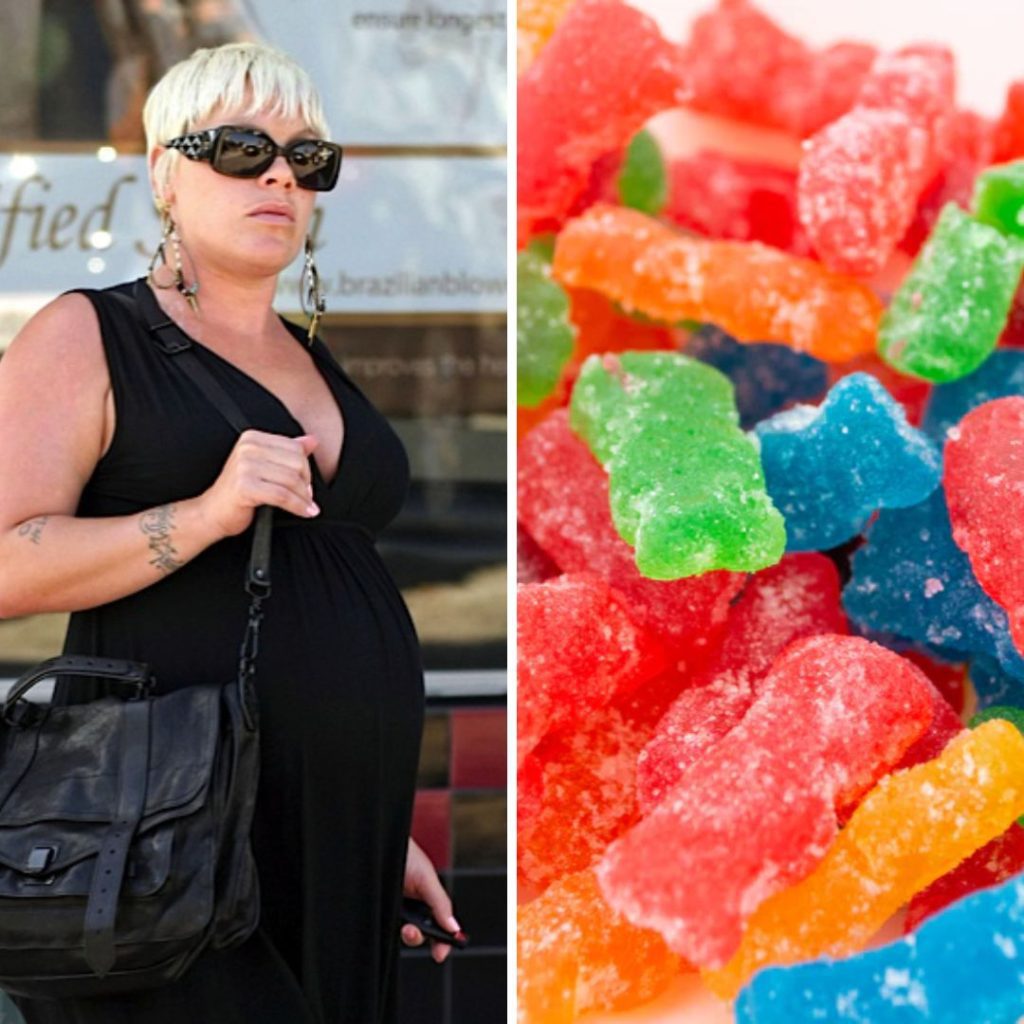 However, in reality, that was not the case. Pink had the most normal cravings. She reportedly had an affinity for sour candy, sour skittles, and sour patch gummies. Honestly, we love how unpredictable she is. Even when she is being predictable, she manages to surprise us.
Serena Williams' veggie pregnancy craving
Just like the actress Alyssa Milano, the tennis legend, Serena Williams, had similar cravings. She might not have craved broccoli like Alyssa, but Serena's craving for all sorts of vegetables was just as healthy. What else can we expect from sports royalty?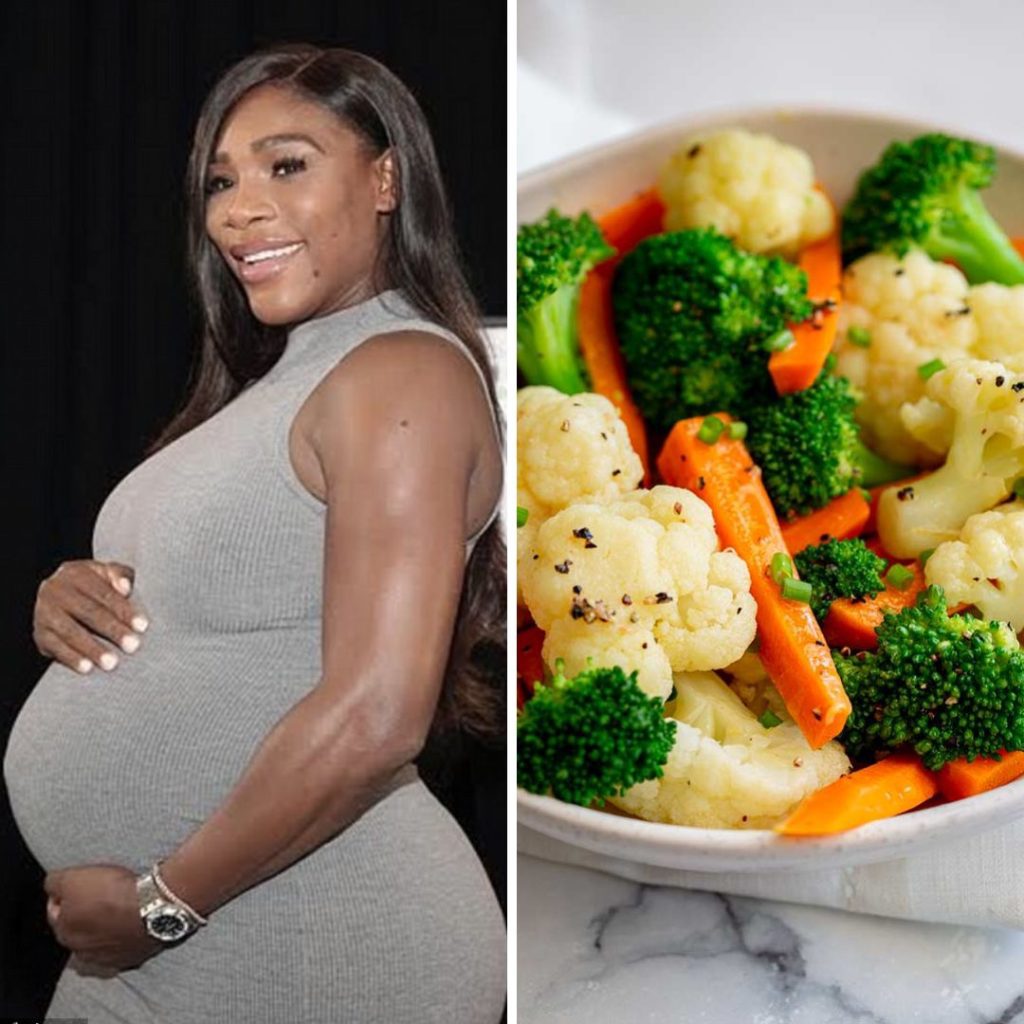 Serena once sent her then-fiance, Alexis Ohanian, on a shopping trip late at night to get her the veggies she wanted. Her doting partner shared a video on Instagram where he was doing just that. We love a kind, caring, and supportive partner!