It's Hard To Believe That The Big Bang Theory Cast Turned Out To Be So Cool IRL
By Dragana S May 8, 2023
---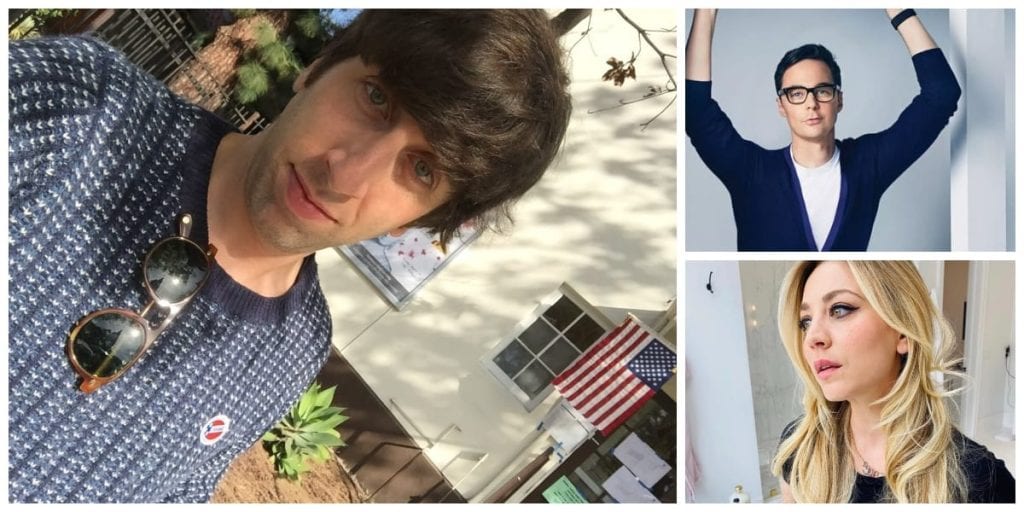 The iconic show about a bunch of nerds working for Caltech was a global success that ran for 12 years. We have witnessed Sheldon, Leonard, Howard, Raj, and Penny go through many challenges and heartbreaks, we rooted for those first kisses and cried with them when tragedy struck. Now that the journey is over, we can reminisce about our favorite things about The Big Bang Theory crew.
For many cast members, playing on The Big Bang Theory was a breakthrough that skyrocketed their careers and landed them roles on Broadway and movie deals. Let's take a trip down memory lane and look back on the most loved and most hated characters in the show, and see what the actors have been up to lately.
Melissa Rauch as Bernadette (Rostenkowski) Wolowitz – Then
Most fans will remember Bernadette for her high-pitched voice that is probably among the world's most painful sounds, somewhere between an air horn and Karen from Will & Grace. Audio aside, Bernadette captured our hearts with her love for Howard that went as far as standing up to his overbearing mother, Mrs. Wolowitz.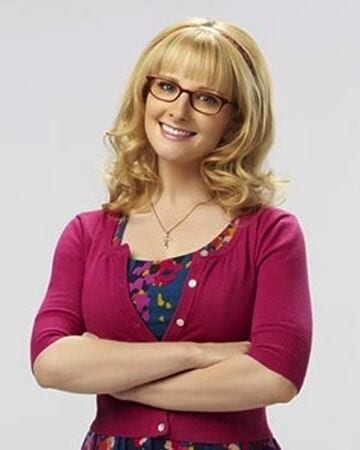 Bernadette showed that poison comes in small bottles and that she may seem mousy but when her love is at stake, she roars like a lion. Hats off to her for enduring her husband's space journey and building a happy home with two kids.
Melissa Rauch – Now
The role of Bernadette brought Melissa a nomination for Critics' Choice Television Award for Best Supporting Actress in a Comedy Series back in 2013. Starring on the show helped jumpstart her career and she starred in hit shows such as True Blood and The Office.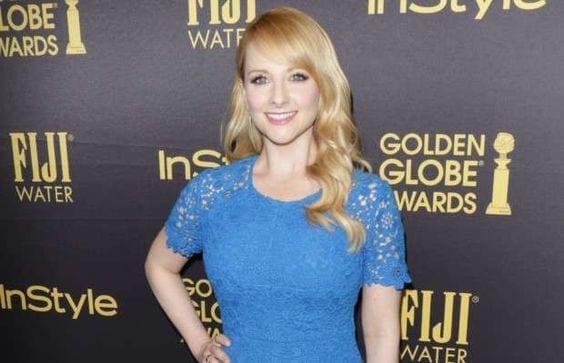 Rauch went on to show her diverse talents, and she co-wrote and co-produced the film The Bronze that premiered at the Sundance Film Festival in 2015. It is a sports dramedy about a former gymnastics bronze medalist, and Melissa plays the protagonist.
Kevin Sussman as Stuart Bloom – Then
Stuart is the owner of the comic book store where most of the gang hangs out, and he gradually befriends them. While Howard is on a space mission, Stuart becomes close with Raj, developing a bromance that had some fans hoping would blossom into something more.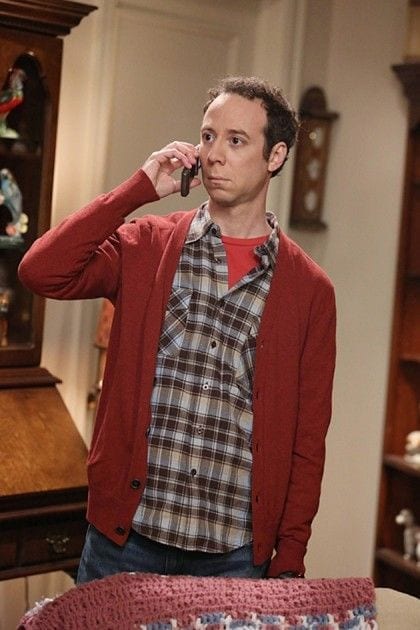 Despite his self-deprecating demeanor, Stuart succeeds in what most other guys have failed: he goes on dates with both Penny and Amy, and ends up in a relationship with Denise, the store assistant who shares his love for comics.
Kevin Sussman – Now
Starring in The Big Bang Theory wasn't Sussman's first rodeo. In fact, he had been previously typecast as a nerd in numerous commercials and in Ugly Betty TV series where his character Walter is a tech nerd who works at a Circuit City kind of store.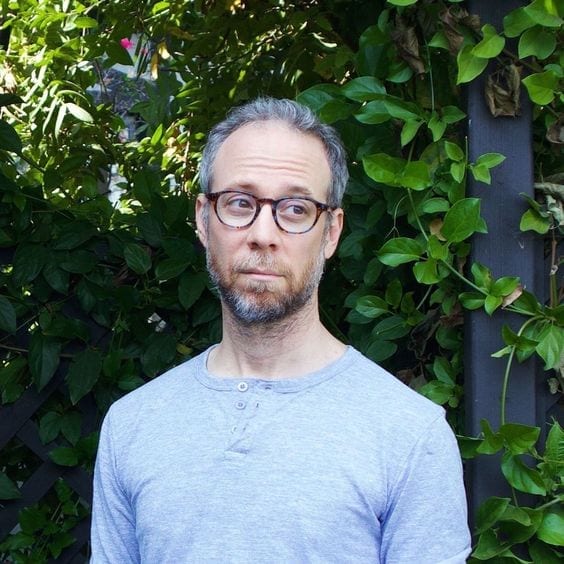 After TBBT success, Sussman paired up with the show's co-star John Ross Bowie, who played Sheldon's nemesis, Barry Kripke. The duo went on to create two TV comedies: The Ever After Part and The Second Coming of Rob.
Sara Gilbert as Leslie Winkle – Then
We'll remember Leslie for her unusual ways of preparing snacks using lab equipment and for breaking the hearts of both Leonard and Howard. Leslie was arguably one of the most cold-hearted females on the show, manipulating and using men for fun.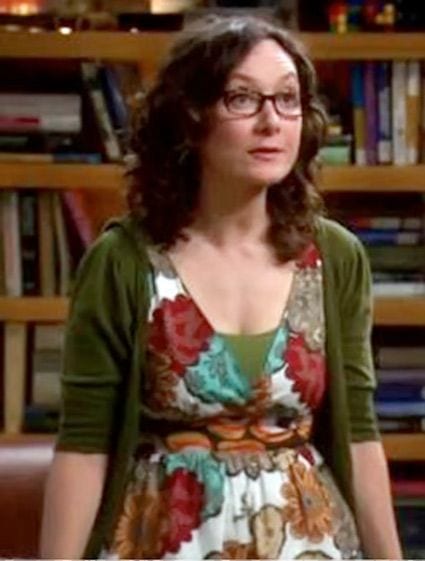 While watching Leslie and Sheldon quarrel over her correcting the error in one of his equations was hilarious, we'll never forgive her for breaking up with Howard via phone with her iconic goodbye: "Howard, mama's a rolling stone."
Sara Gilbert – Now
Unlike many actors who got international recognition after starring in TBBT, Sara Gilbert was already famous for her portrayal of a sassy tomboy Darlene in Roseanne. Since 2018, she has been starring in a spin-off of Roseanne called The Conners. Good news: the show will return in 2021.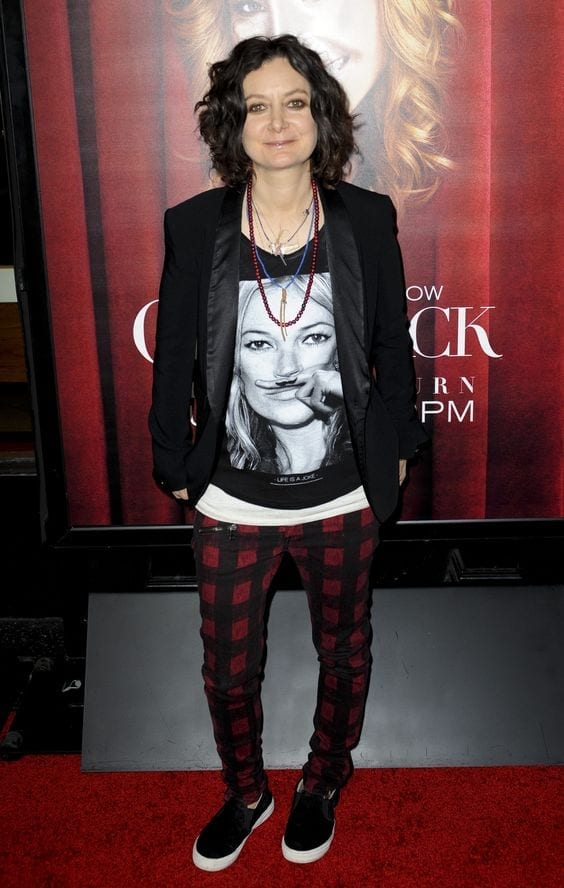 Gilbert has been happily married to her wife of six years, Linda Perry, the former frontwoman of 4 Non Blondes. What's curious is that, before realizing she was a lesbian, Gilbert briefly dated John Galecki (Leonard), who was her character's love interest in both Roseanne and TBBT.
Christine Baranski as Dr. Beverly Hofstadter – Then
Dr. Hofstader was living proof that being a brilliant psychiatrist doesn't necessarily make you a good mother. Beverly is notorious for her strict and dismissive behavior toward Leonard (like refusing to celebrate his birthdays when he was a kid), which we learn from snippets of his heartbreaking childhood.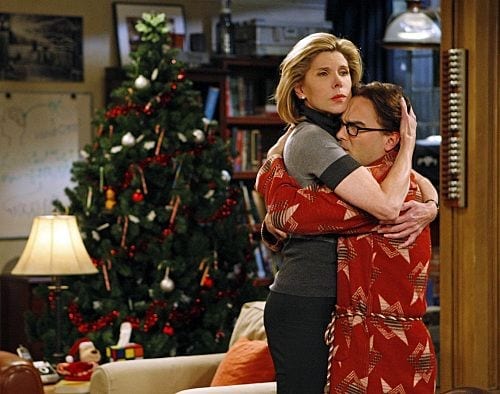 As much as Beverly had us against her, she managed to redeem herself after learning about Leonard and Penny's relationship from Penny and giving her son a long-needed hug and her blessing. And giving Sheldon a passionate kiss, but let's not even go there.
Christine Baranski – Now
When it comes to acting, Christine Baranski is no novice. She has a whopping 15 Emmy Award nominations (four for her role on TBBT alone) and one win. Baranski also flaunts two Tony Awards for best-featured actress in a play for the original Broadway productions.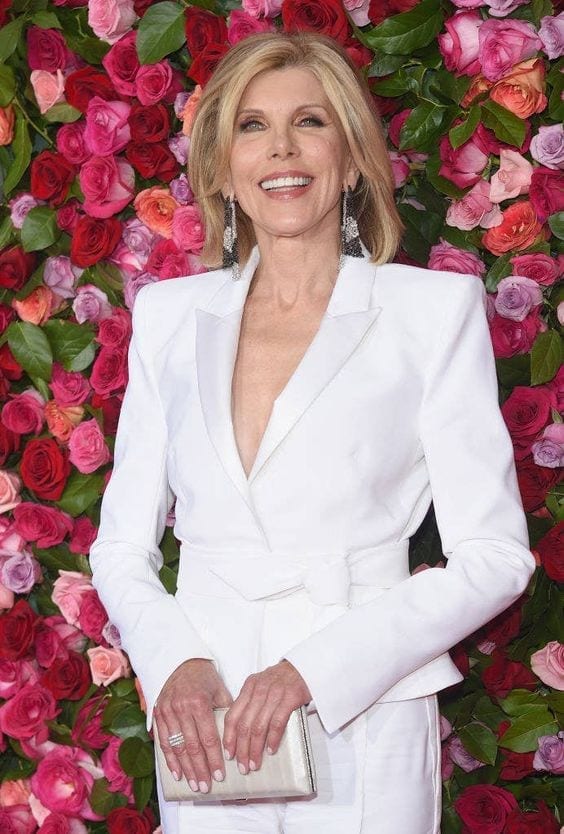 We loved watching Baranski in the romantic musical Mamma Mia! and its sequel, where she showed off her voice performing iconic ABBA songs. Speaking of her voice, did you know that she voice acted in Family Guy, Ugly Americans, and BoJack Horseman?
John Ross Bowie as Barry Kripke – Then
Nobody should make fun of people with speech impediments, but when it comes to Barry Kripke, it feels slightly justified. Kripke is especially mean to Sheldon, constantly pranking him, most notably by injecting helium in his office while he was doing a radio interview.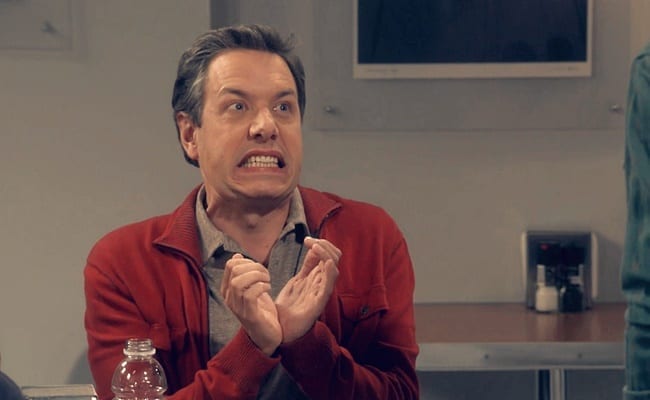 Kripke has rhotacism – a speech impediment that makes him unable to pronounce the letters R and L. This is a never-ending source of laughter, as Kripke seems oblivious to his condition. We'll always remember his rendition of Etta James' classic At Last at Sheldon and Amy's wedding.
John Ross Bowie – Now
Besides his role as Kripke, John Ross Bowie is arguably best known for playing the father on the show Speechless, depicting the life of a family of five whose oldest son has cerebral palsy. Bowie is a member of Upright Citizens Brigade Theater (UCBT) improv theater, where he often performs his sketch comedy routines.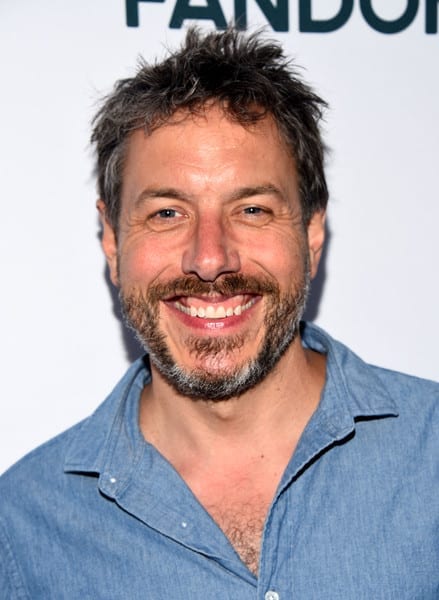 Much like his famous namesake David Bowie, this Bowie also has a musical side and is also well known for being a former member of a pop-punk band Egghead where he used to rock the bass guitar and sing.
Johnny Galecki as Leonard Hofstadter-Then
Of all male protagonists on the show, Leonard is the one with the best social skills. He serves as a sort of mentor to Sheldon by teaching him about proper behavior (and partially succeeding in making him appear less rude). Hats off to Leonard for living by the rules of the Roommate Agreement for so many years.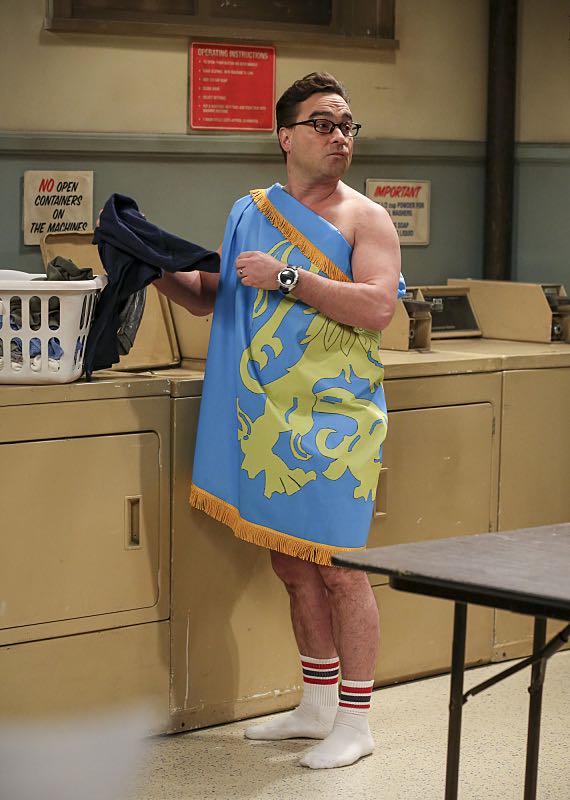 At first, we felt sorry for Leonard for falling in love with the bubbly waitress Penny. She was into the exact opposite of Leonard's type, but he made us realize that real love will sometimes win against all the odds. Leonard and Penny first tied the knot in Las Vegas in season 9. They decided to renew their vows in season 10 premiere.
Johnny Galecki – Now
If you remember what we said about Sara Gilbert, you know that Galecki also starred on Roseanne, where he played her love interest. But his rise to fame came with TBBT, making him the world's second-highest-paid TV actor in 2018.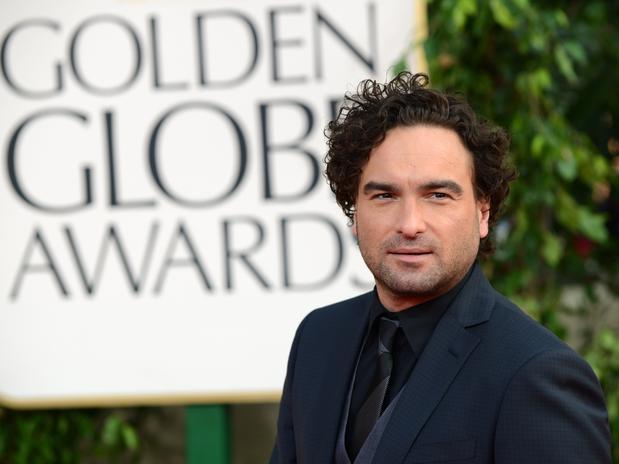 Fun fact: Galecki starred in two music videos during his career. You can check him out in the videos for the Dave Matthews Band song Satellite and Badflower's controversial video Heroin. Who knew Galecki could play a bad boy so well?
Kunal Nayyar as Rajesh Koothrappali – Then
At the beginning of the series, Raj was best known for his crippling social anxiety which would prevent him from speaking to any girl he's not related to, unless under the influence of alcohol or drugs. As the story progresses, Raj learns to open up and overcome his fear of talking to the ladies.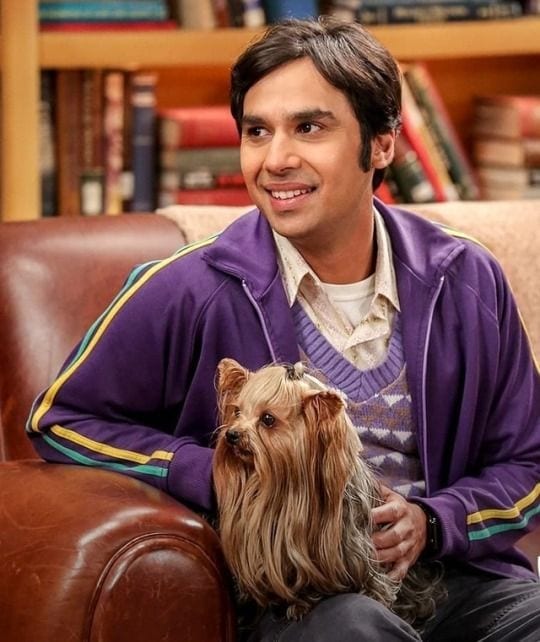 Once he regains the ability to speak to anyone regardless of their sex, Raj's love life significantly improves. Looks like the Little Mermaid scenario isn't everyone's cup of tea. Raj even ends up waking up naked next to Penny, but it turns out nothing happened because they were too drunk.
Kunal Nayyar – Now
A curiosity about Kunal Nayyar's career is that during 2015, while he was still part of the TBBT cast, he performed in an off-Broadway production of a comedy called The Spoils, written by Jesse Eisenberg who also played the protagonist. Apparently, Nayyar is both a great sitcom actor and a thespian.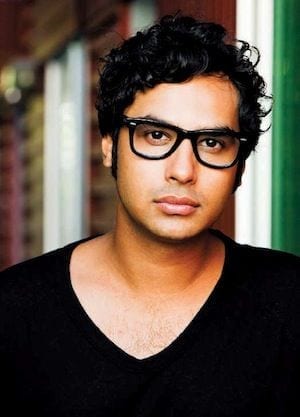 Besides treading the boards, Nayyar managed to publish a book named Yes, My Accent is Real: and Some Other Things I Haven't Told You, about his professional life. Did we mention that he's married to Miss India? This guy seems to have it all.
Jim Parsons as Sheldon Cooper – Then
The character of the eccentric genius Sheldon and his lack of social skills is probably what made TBBT successfully run for so many years. Jim Parsons portrayed his quirky character so brilliantly; he won four Primetime Emmy Awards for Outstanding Lead Actor in a Comedy Series and a Best Actor Golden Globe Award.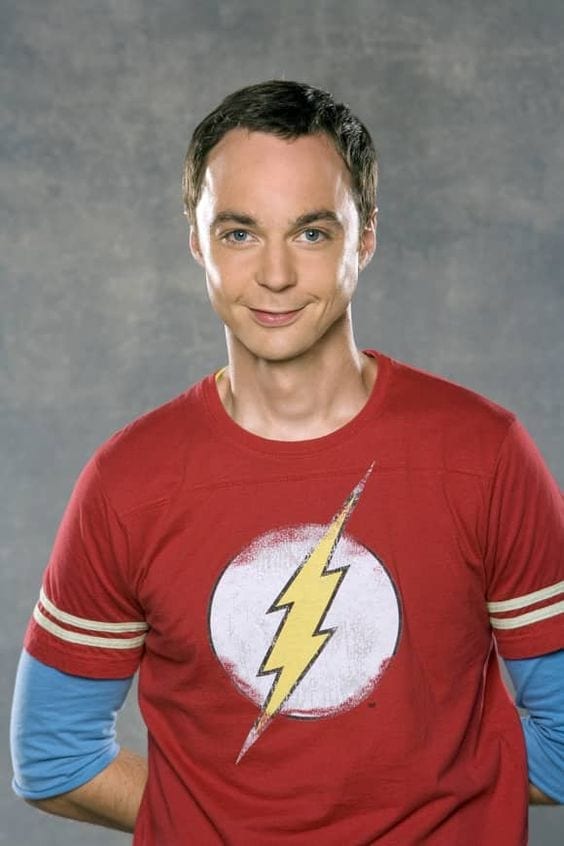 Although in the first seasons Sheldon showed not even a slight interest in romance, things changed after he met Amy Farrah Fowler, an equally intelligent oddball. We'll never forget their amazing wedding in the season 11 finale, officiated by Mark Hamill (Luke Skywalker from the Star Wars series).
Jim Parsons – Now
Playing Sheldon Cooper was Parson's breakthrough role that won him numerous awards and a star on the Hollywood Walk of Fame. In 2015, he starred as a voice actor alongside Rihanna in an animated comedy, Home, and has been since seen in other projects onstage and onscreen alike.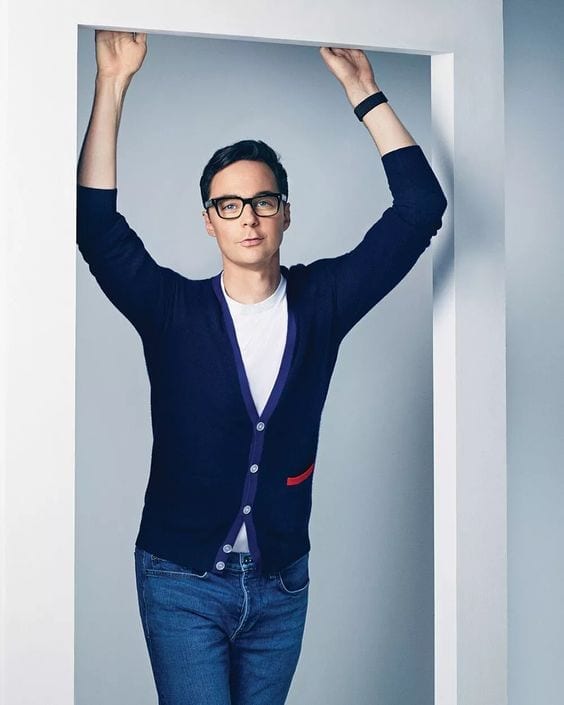 It is no wonder that such a talented actor found his way to Broadway. In 2011, he made his Broadway debut in the play The Normal Heart, which got him a shared Drama Desk Award. Parsons has acted in several movies (Hidden Figures, Extremely Wicked, Shockingly Evil, and Vile) in the past few years.
Mayim Bialik as Amy Farrah Fowler – Then
The genius neurobiologist Amy Farrah is one of the rare people on the show to match Sheldon's intellect. From the second Sheldon meets his female counterpart, they develop a connection through their love for science and bizarre rules.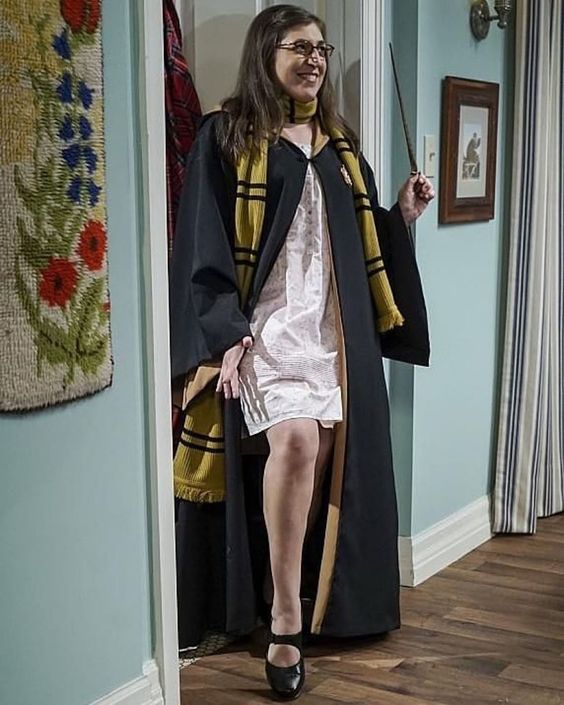 Although Amy seems as reluctant as Sheldon to partake in any romantic activities, as seasons pass she starts pushing their relationship into a more physical direction, often to Sheldon't dissatisfaction. It takes nine seasons for the couple to finally consummate their relationship, in the season's 11th episode that left us open-mouthed.
Mayim Bialik – Now
Hardcore fans of the show probably know that Mayim Bialik has one impressive thing in common with the character of Amy – they both hold a Ph.D. in neuroscience. Bialik is one of the rare people who started their careers as child actors and pursued a formal education in a whole other field.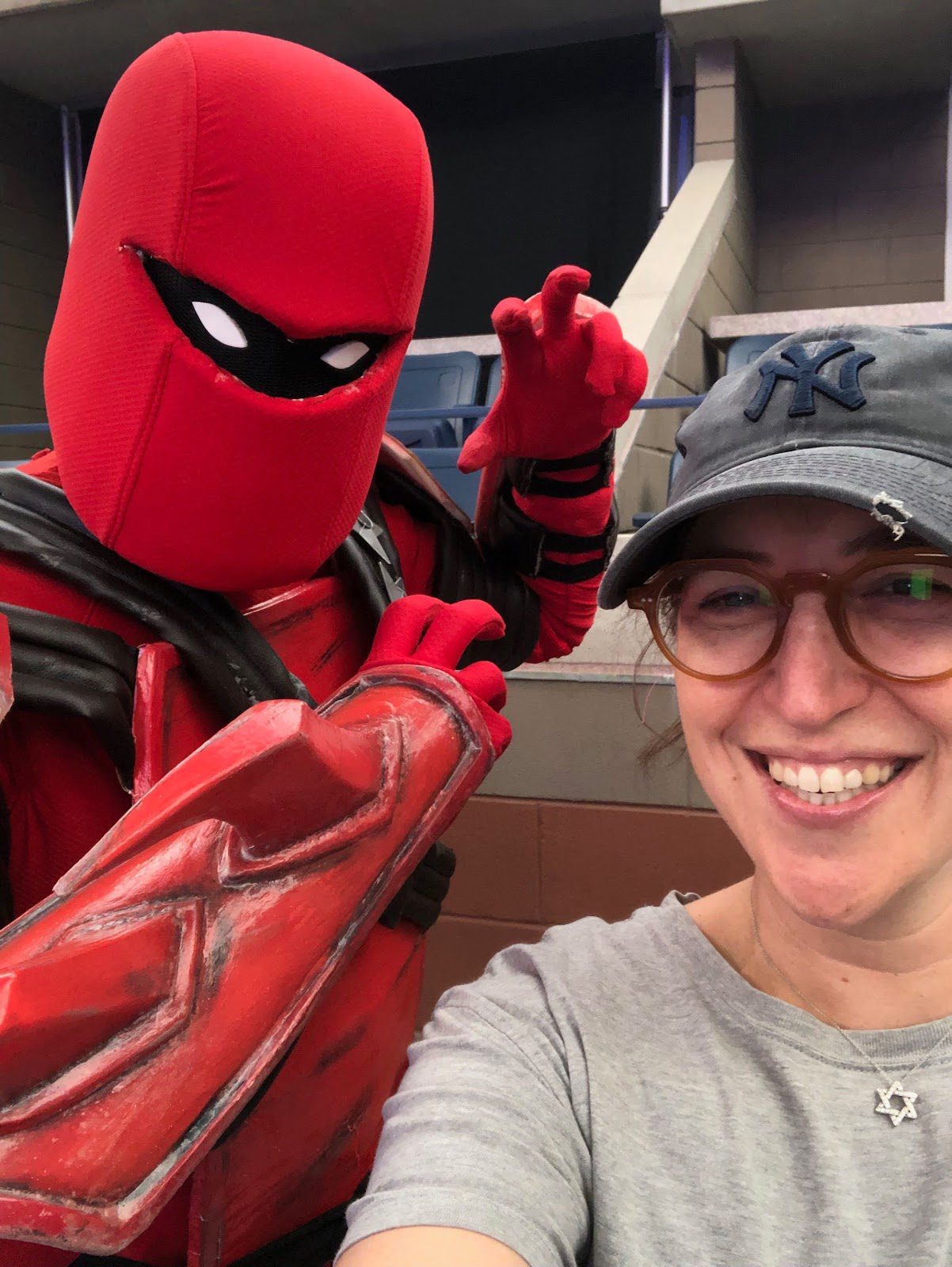 When she's not busy preparing for the lead role in the upcoming series Call Me Kat, which is to premiere in the fall of 2020, Bialik writes books about parenting. She wrote and directed her first film, As Sick As They Made Us, which will also premiere later this year.
Sara Rue as Stephanie Barnett – Then
While nerds may be oblivious to the bro code, it didn't make it any less painful for Howard when Leonard broke it and stole his sassy date, Stephanie. Stephanie and Leonard continued to date for a while, and Howard eventually forgave his friend.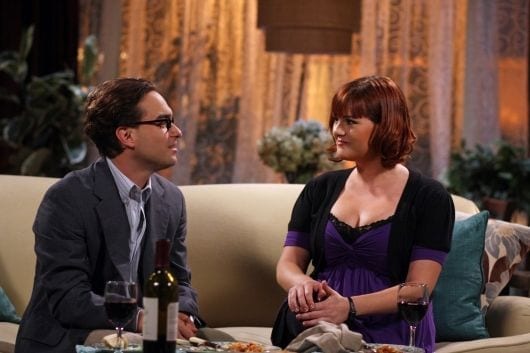 Stephanie is one of the few people in the world who managed to shut Sheldon up. Being a physician, she once convinced him that he had an inflamed larynx. This prompted Sheldon to remain silent for the rest of the episode.
Sara Rue – Now
Sara Rue's most notable role prior to her guest appearance on TBBT was playing the lead role of Claude Casey on Less than Perfect – a sitcom about a young woman working on a television network, and she also starred in Popular with Carmen Ferrara.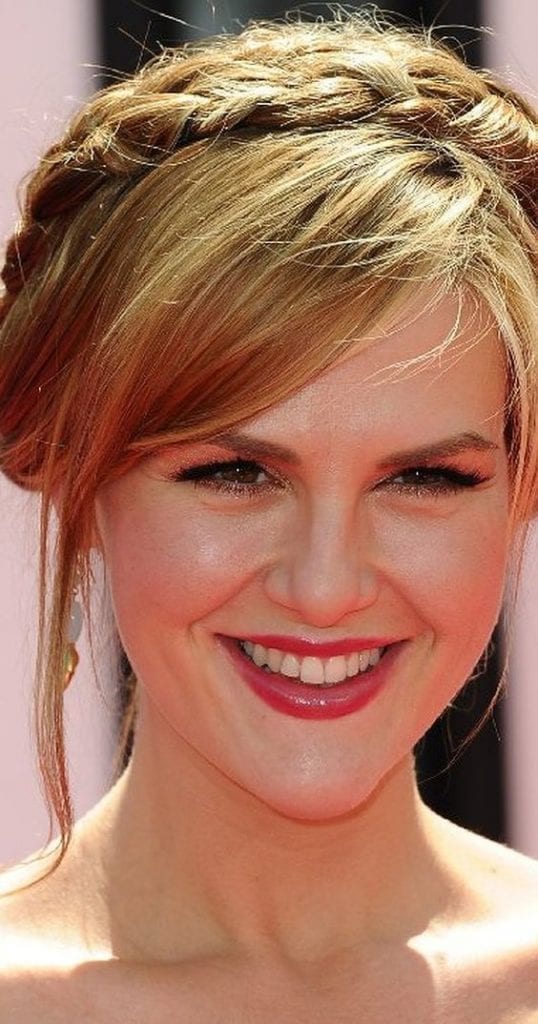 Shortly after appearing on The Big Bang Theory, Sara Rue landed a role on the short-lived fantasy series Eastwick, based on the book and movie The Witches of Eastwick. Since then, she has appeared in recurring roles on shows such as Rules of Engagement, Mom, and American Housewife.
Brian Posehn as Bert Kibbler – Then
Bert Kibbler is one of the professors in Caltech's geology department. Like most men on the show, he is a shy nerd who's clumsy around girls. Kibbler's most notable appearance on the show was when he took a liking to Amy and tried to impress her by showing her some of his favorite rocks.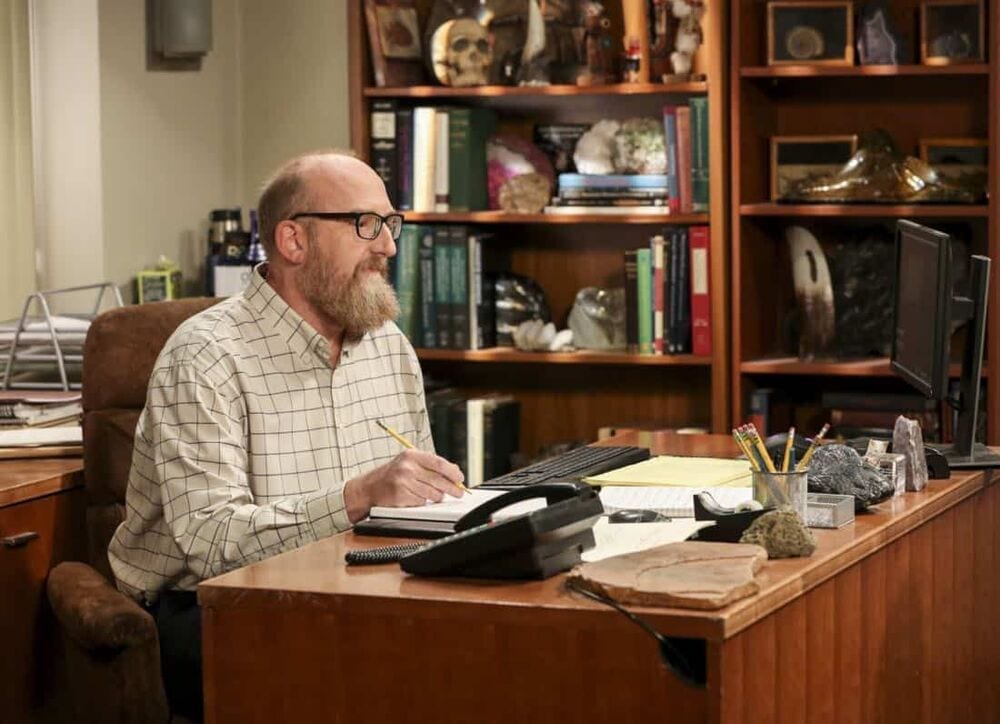 Impressing females with rocks usually doesn't work, unless you're a penguin or unless the said rock is a 32 carat. Since Amy was oblivious to his true intentions, it took an intervention from Howard and Raj for her to realize it and turn Bert down.
Brian Posehn – Now
Brian Posehn is a big nerd in his private life, too, and he isn't afraid to let his geek flag fly. Posehn is a multi-talented artist who is also a musician, writer, and comedian. Fellow geeks may recognize his voice in video games such as Halo 2 and Brutal Legend.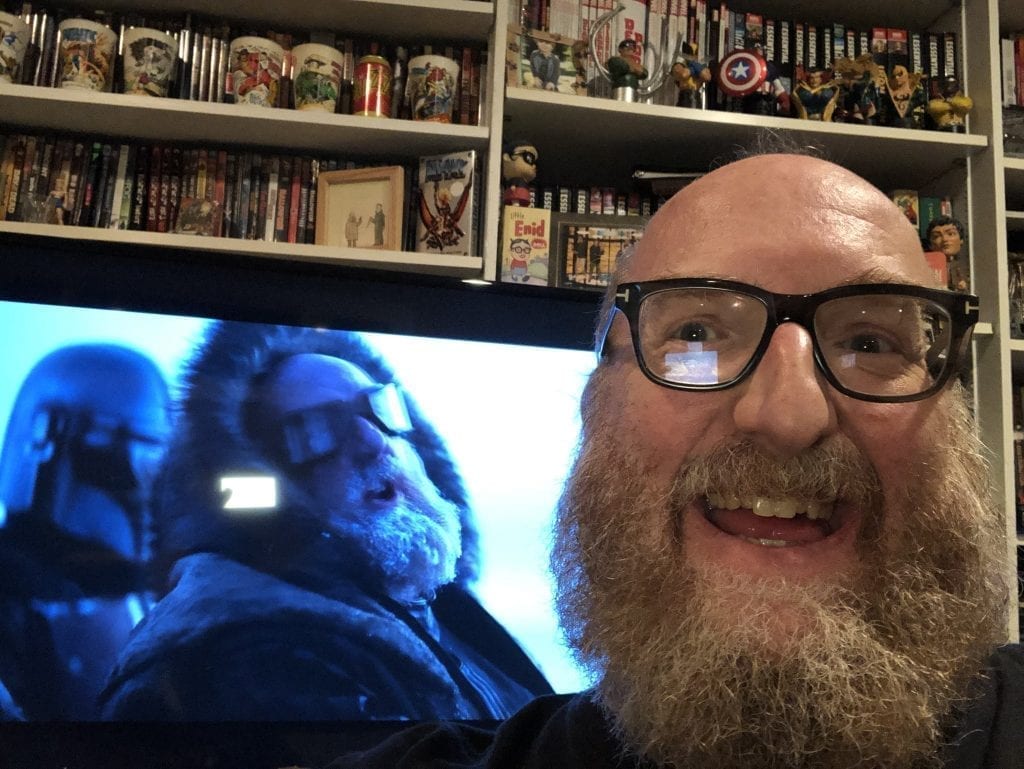 Posehn's talent doesn't stop there – he's the author of several volumes of Marvel Comics' legendary antihero Deadpool, has published five stand-up comedy albums, and is the host of a Dungeons and Dragons comedy podcast Nerd Poker.
Wil Wheaton as Wil Wheaton – Then
Wil Wheaton, how we hated you for playing a dirty trick on Sheldon during the Mystic Warlords of Ka'a tournament! Although Wheaton plays himself on the show, we can only hope that he isn't always that mean in real life.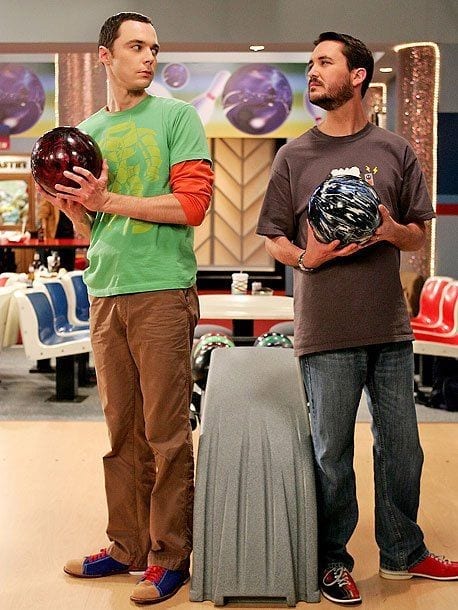 Since his initial appearance on TBBT, Wheaton periodically returns to torment Sheldon as his arch-nemesis. As it often goes with two mortal enemies, they grow fond of each other. After many ups and downs, Wil should even have officiated Shamy's wedding, but Mark Hamill took over.
Wil Wheaton – Now
Sheldon's obsession with Wil Wheaton stems from his role as Wesley Crusher on the cult series Star Trek: The Next Generation. Wheaton was on the show since 1987, and his character was both loved and hated by Trekkies – the show's hardcore fans.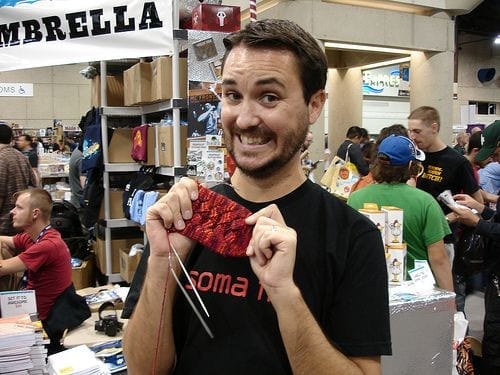 Besides his love for acting, Wheaton is an avid player of various tabletop and card games. He even made it to World Poker Tour Championships and World Series of Poker but decided to retire in 2007. If you're interested in tabletop games, you'll enjoy Wheaton's web series TableTop, where he explains different games and plays against other celebrities.
Simon Helberg as Howard Wolowitz – Then
Ridiculous belt buckles, inappropriate jokes, and space travel – these are the things we'll remember Howard Wolowitz for. At the start of the show, Howard still lived with his mother. She was never seen but was surely heard yelling at her son and treating him like a five-year-old.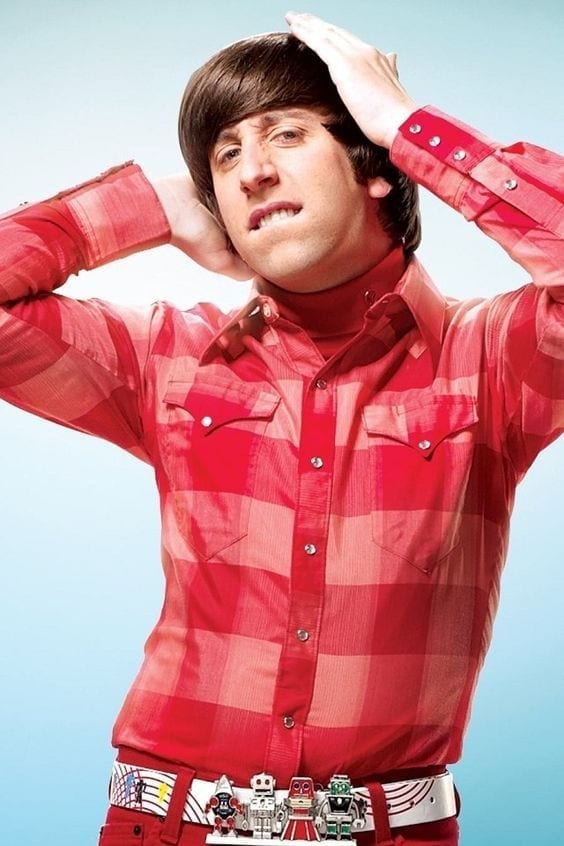 Some of Howard's creepiness in approaching women is probably due to his unhealthy relationship with his mother. Luckily, Bernadette is able to look past Howard's flaws and turn him into a slightly less weird and more independent version of himself.
Simon Helberg – Now
Helberg has starred in many film and television roles, but it seems like comedy is his thing. We have seen him alongside Meryl Streep and Hugh Grant in the hilarious picture Florence Foster Jenkins. This movie earned Helberg a Golden Globe nomination for the best supporting role.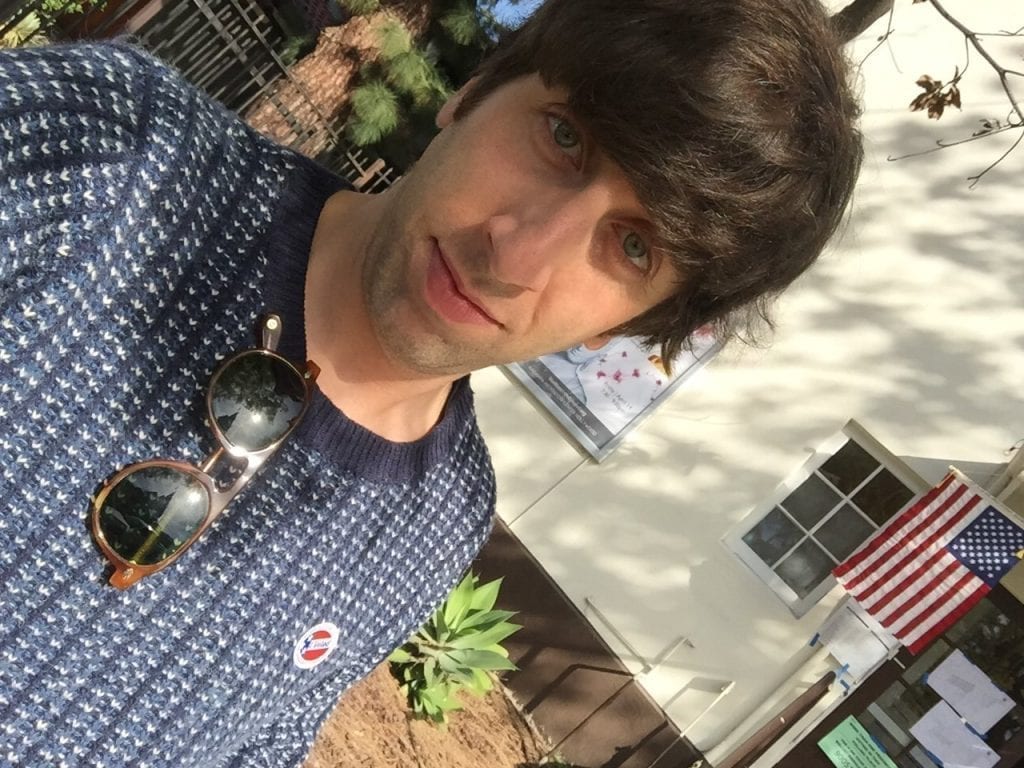 Some of Helberg's notable comical performances were in Dr. Horrible's Sing-Along Blog and Walk Hard: The Dewey Cox Story. He also appears in the Coen brothers' masterpiece, A Serious Man, in the role of Rabbi Scott Ginsler.
Kaley Cuoco as Penny Hofstadter – Then
Penny stuck out like a sore thumb in the company of a bunch of people talking in formulas and scientific equations. She was often the butt of the "dumb blonde" stereotype jokes. But Penny proved she was no fool and managed to outsmart the nerds countless times, usually by manipulating them into doing whatever she wanted them to.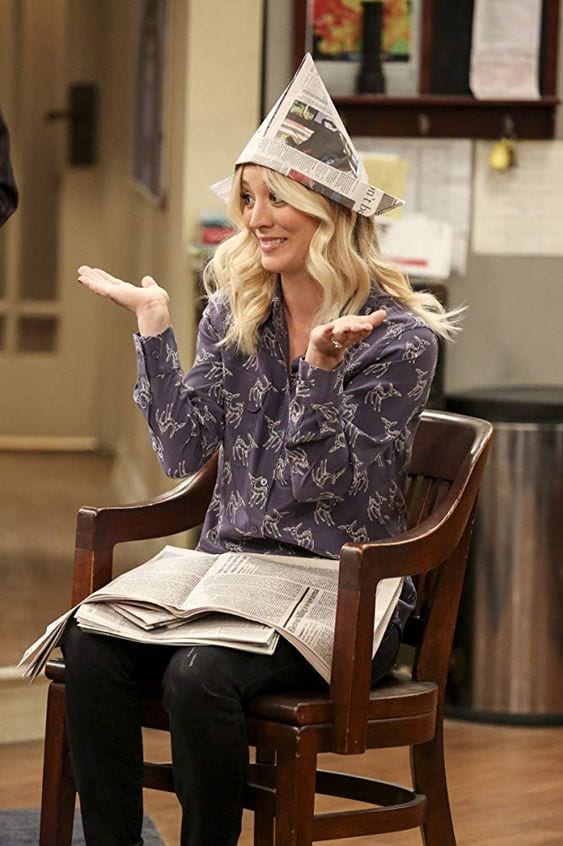 Being a good-looking aspiring actress, Penny often sought partners who had the brawn but not so much the brains. This strategy would backfire every time. Once Penny accepted that looks aren't everything, Penny gave Leonard a chance. This proved to be the best decision she ever made.
Kaley Cuoco – Now
Cuoco has been active on film and television since the 90s, but it wasn't until her role of Bridget Hennessy on the sitcom 8 Simple Rules that she gained nationwide recognition. Cuoco also starred in several comedy movies, including Lucky 13 and Authors Anonymous.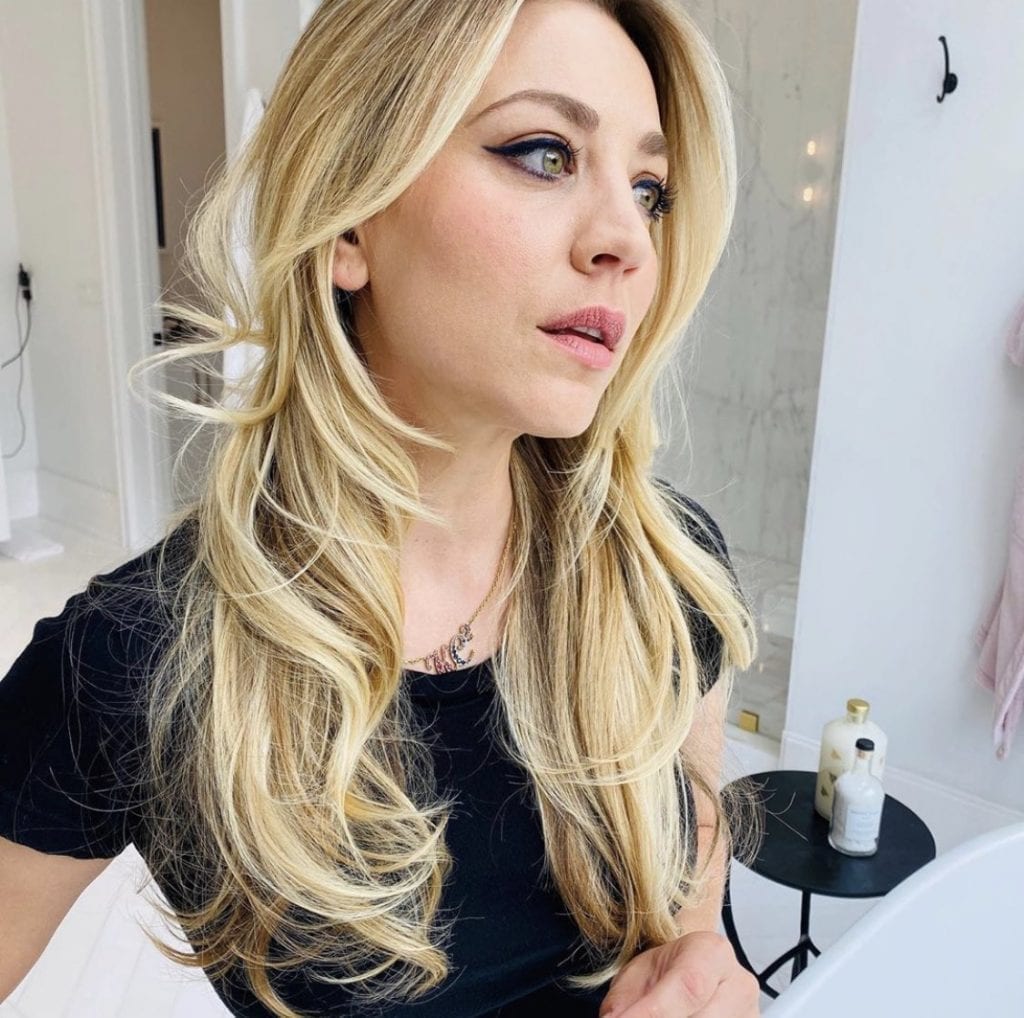 In 2017, Cuoco decided to start her own production company called Yes, Norman Productions. She will be the executive producer and the star of a series based on the bestselling novel, The Flight Attendant, although there is no release date scheduled yet.
Margo Harshman as Alex Jensen – Then
It's not easy being Sheldon's assistant, and Alex Jensen knows it best. She puts up with his many irksome quirks and annoying nicknames for her (Egg Salad Sandwich) and with having to do all of his menial tasks instead of real research.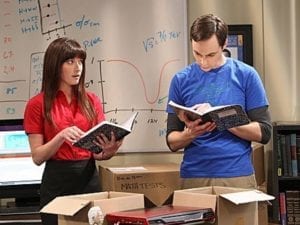 Alex is attracted to Leonard, which isn't well-received by either Penny or Sheldon. Sheldon's egotistical attempt to have Alex's attention to himself leads to a disaster. He manages to insult women so badly that Alex ends up filing a sexual harassment complaint against him.
Margo Harshman – Now
Harshman began her road to fame at the age of two when she first entered a beauty pageant. She began acting at eight and had a breakthrough with The Even Stevens Movie, which got her two nominations for the Young Artist Award.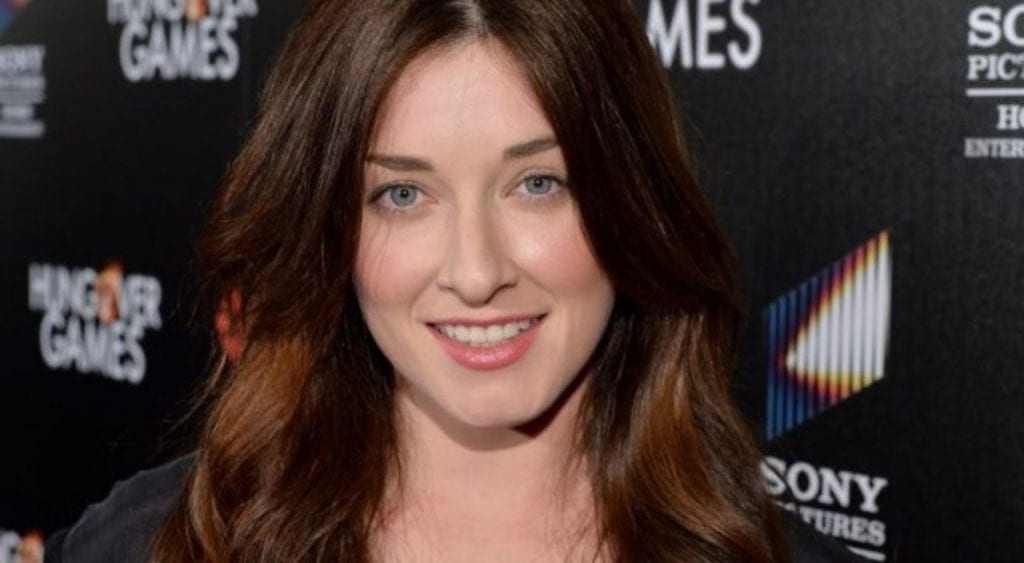 Most fans will recognize Margo Harshman from her role on NCIS, where she plays Delilah Fielding, a disabled intelligence analyst. Harshman has starred in some pretty grim features such as the 2009 slasher film Sorority Row and the horror movie From Within.
Laurie Metcalf as Mary Cooper – Then
Mary Cooper is Sheldon's mom, famous for her heavy Texan accent and love for God. The two (Mary and Sheldon, not Mary and God) have countless arguments over religion. Even though Mary often doesn't understand her son and his work, she is always there to support him.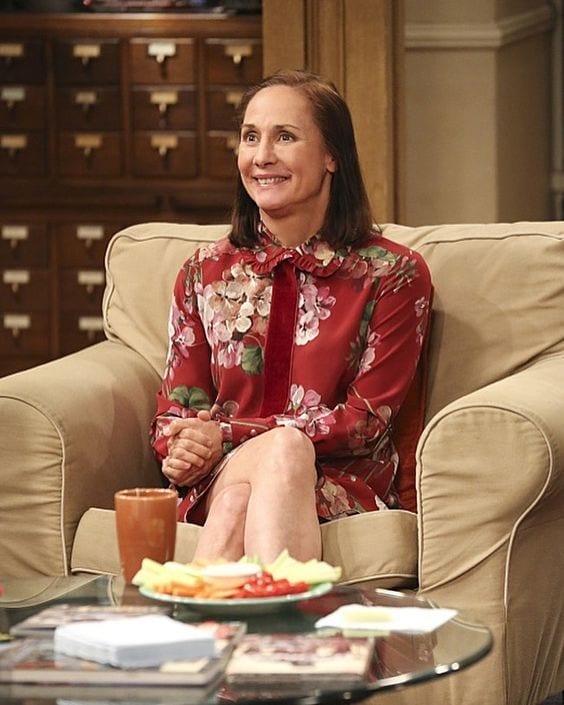 In contrast to Leonard's cold mother, Mary is nothing short of sweet. That is until she meets Mrs. Hofstadter, who insults her religious beliefs, and the sparks start to fly. Luckily for our nerdy roommates, the two moms finally reconcile their differences and agree to disagree.
Laurie Metcalf – Now
During her impressive 40-year career, Laurie Metcalf has been recognized as an outstanding actress. Just to name a few of her achievements: three Primetime Emmys, two Tony awards, and an Oscar nomination for her performance in the coming-of-age dramedy Lady Bird.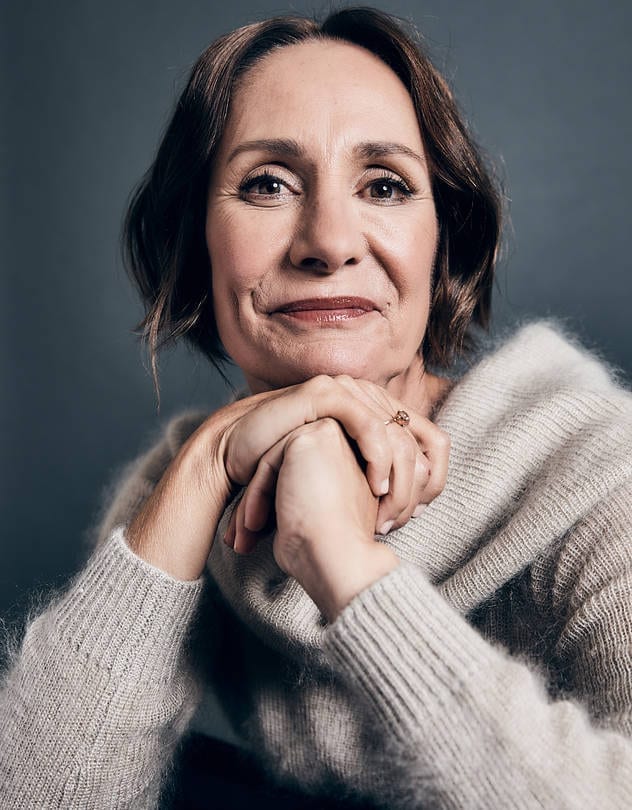 With a career this long and fruitful, it is hard to pick Metcalf's most significant roles. She has appeared everywhere from the 1980s classic Desperately Seeking Susan starring Madonna to the Toy Story movies, where she gave life to the character of Andy's mom.
Kate Micucci as Lucy – Then
It's hard to imagine a more socially awkward event than a Valentine Day's party in a comic book store. Male and female wallflowers gather trying to find a partner. This is where we first meet Lucy, a shy girl who ends up going on a date with Raj.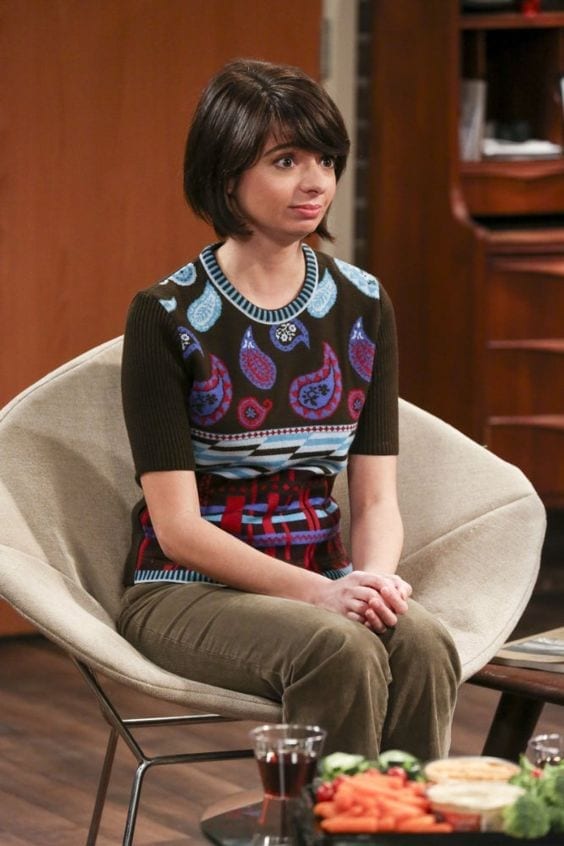 Raj and Lucy's social anxiety makes for some very bizarre dates. Lucy even ditches him once by escaping through the women's restroom window. Their attempt to date is ended when things get too intense for Lucy. The silver lining is that this helps Raj overcome his fear of talking to women.
Kate Micucci – Now
When you think of Kate Micucci, a ukulele is the first thing that comes to mind. Micucci is famous for being part of a musical comedy duo Garfunkel and Oates together with Riki Lindhome. The two perform some of the most hilarious songs imaginable, such as the hit tune Pregnant Women are Smug.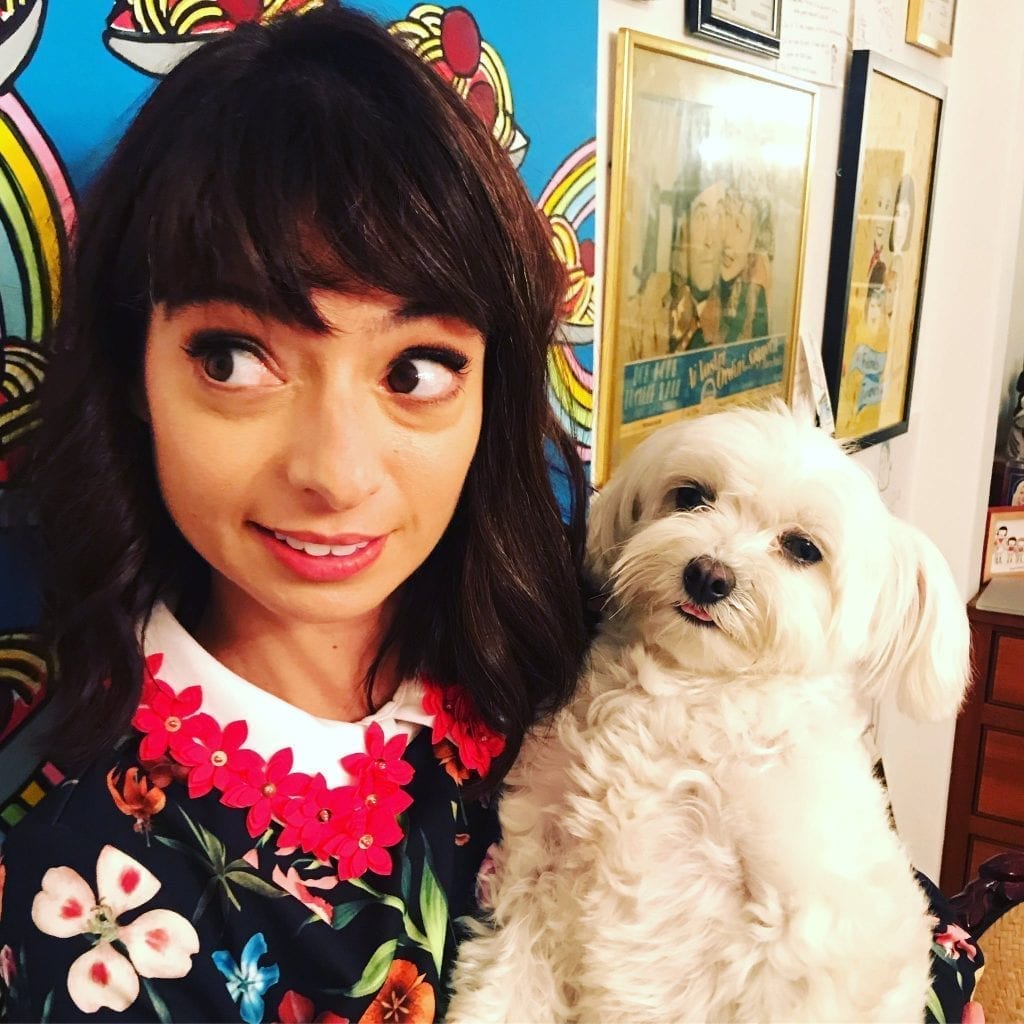 Besides having released two EPs on her own and three studio albums with Garfunkel and Oates, Micucci has starred in dramedy series Easy together with Orlando Bloom and has given her voice to Velma on numerous Scooby-Doo projects.
Aarti Mann as Priya Koothrappali – Then
When Raj's younger sister first appeared on the show, she stirred things up between Penny and Leonard. Even though Leonard promised Raj he'd never be with his sister, he kept breaking the promise over and over again by hooking up with Priya.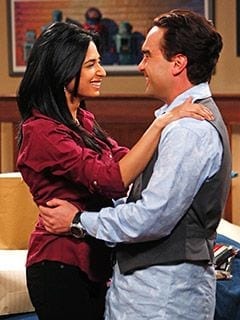 Once the two officially start dating, we discover Priya's controlling behavior as she makes him stop hanging out with Penny. When she returns to India, Priya and Leonard conclude that a long-term relationship doesn't work for them and break up.
Aarti Mann – Now
Aarti Mann had started her career relatively recently – she had her first role in the mid-2000s. Mann has also had minor roles in movies like The Monogamy Experiment, Danny Collins, and Love Sonia. Her breakthrough was the role of Priya on TBBT.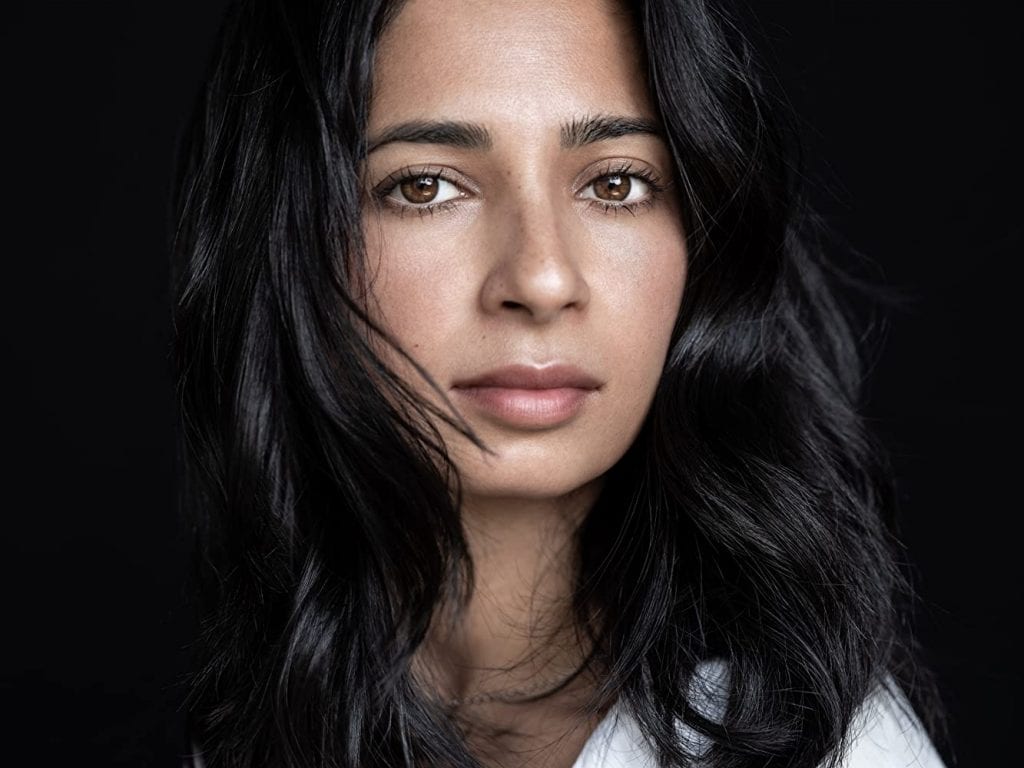 Those who have watched the superhero series Heroes might have noticed Aarti's familiar face when she appeared as a guest star. Her most recent role was in the comedy-drama Never Have I Ever, which started airing in the spring of 2020.
Laura Spencer as Emily Sweeney – Then
It's hard to believe that a guy who literally couldn't talk to women could ever data two girls at the same time. Raj met Emily on a dating site and even though they seemed to have a lot in common, as their relationship progressed Raj learned that they were very different.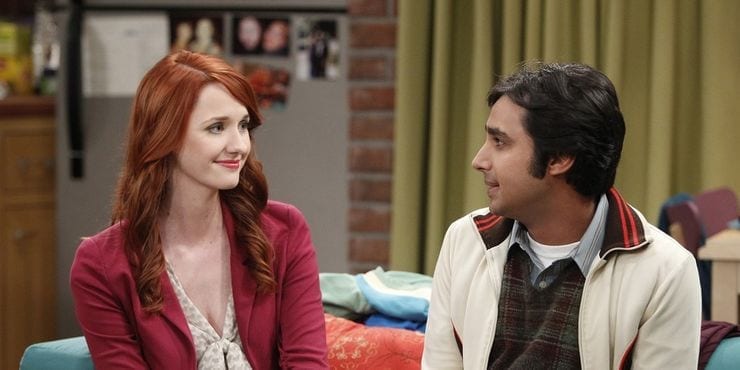 Emily, Claire, and Raj have a weird love triangle. This leaves Raj confused and breaking up with one or both of them on several occasions. After being unable to make up his mind, Raj decides to call it quits and finally ends things with Emily and Claire.
Laura Spencer – Now
Prior to appearing on The Big Bang Theory, Laura Spencer had a breakthrough role in The Lizzie Bennet Diaries, a web series that is a modern version of Pride and Prejudice. Spencer played Jane Bennet, the sweet eldest daughter of the Bennet family.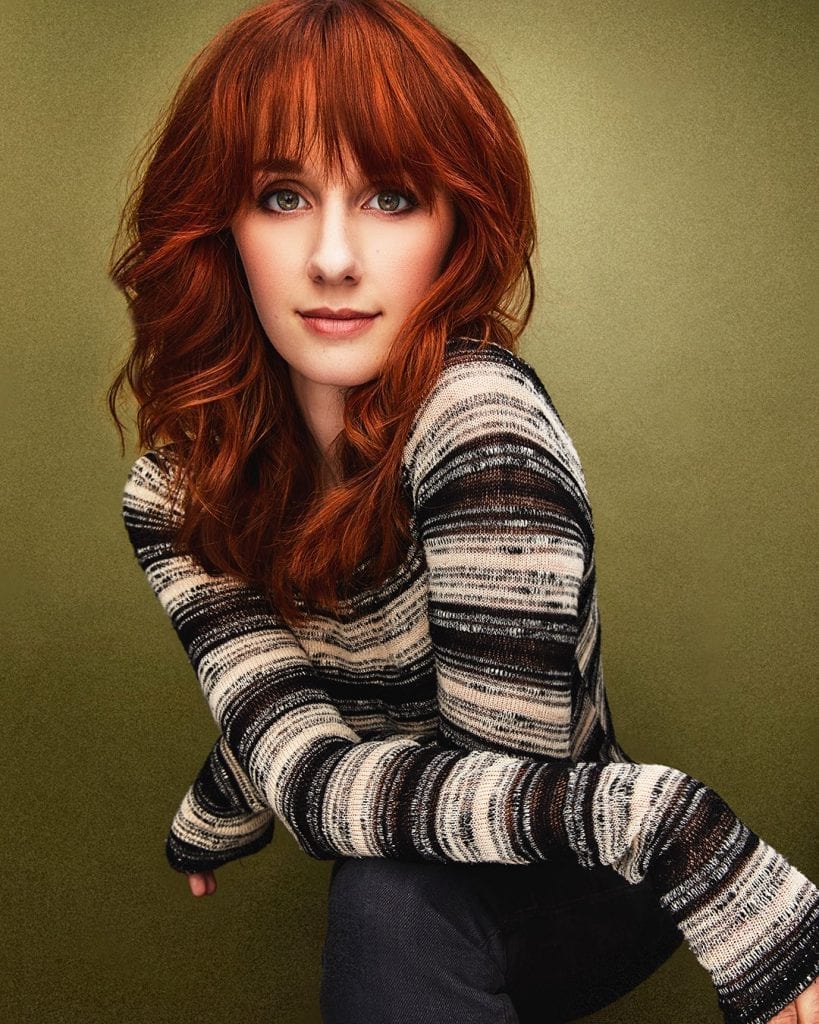 After her success on TBBT, Spencer got a role on Bones playing Jessica Warren, an intern known for her flirtatiousness and rebelliousness in using experimental techniques that drive Bones insane. She also had a minor role in the 2017 movie Heartland.
Carol Ann Susi as Debbie Wolowitz – Then
The creators of TBBT left us guessing what Debbie Wolowitz looked like, since she is never actually seen on camera unless from a great distance. We'll surely never forget her New Jersey accent from all the endless screaming matches with Howard. Despite often belittling her son, Debbie is a loving mother who cares about Howie and his friends.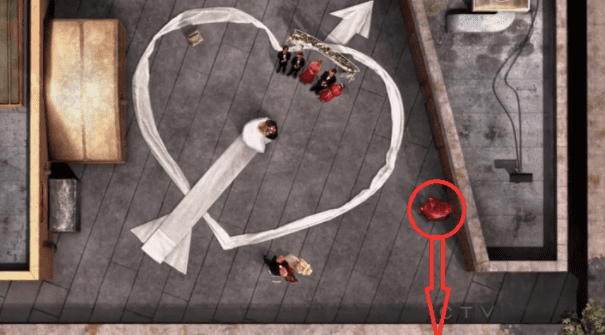 Debbie shows how kindhearted she is after letting Stuart live in her house when he ends up broke and nearly homeless. The two form a strong connection that starts to bother Howard after hearing Debbie and Stuart's answering machine recording duet.
Carol Ann Susi – Now
Sadly, Carol Ann Susi left us in November 2014 after losing a battle with cancer. She was famous for many amazing roles during her 40-year career, but being the voice of Howard's mother is what most TBBT fans will remember her for the most.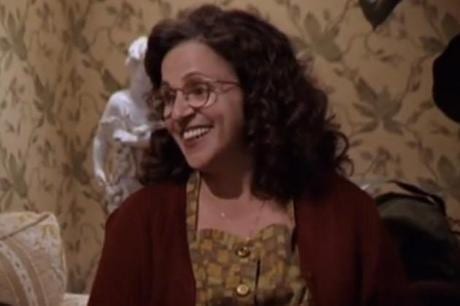 The cast of TBBT paid tribute to Susi by introducing the death of her character, Debbie. They mourned her passing in the 15th episode of the 8th season. From that episode on, there was a small picture of Susi on the fridge in Sheldon's and Leonard's apartment until the show ended.
Alessandra Torresani as Claire – Then
We are first introduced to Claire when she overhears Howard and Raj discussing the movie Frozen and joins the conversation. It turns out that she is a screenwriter working on a children's science fiction story. Raj is more than happy to help with his knowledge of astrophysics. Claire asks Raj for help due to him being an astrophysicist.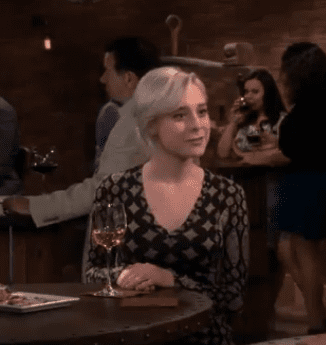 It isn't hard to guess that Raj quickly falls for Claire, leaving Emily for her. This starts the saga of Raj's two parallel relationships. Things come crashing down with Raj breaking up with both Claire and Emily at their insistence.
Alessandra Torresani – Now
Another actress who started out young, Alessandra Torresani made her TV debut at the age of nine. She has since appeared on many famous TV shows including ER, Malcolm in the Middle, Arrested Development, CSI: Crime Scene Investigation, and Bones.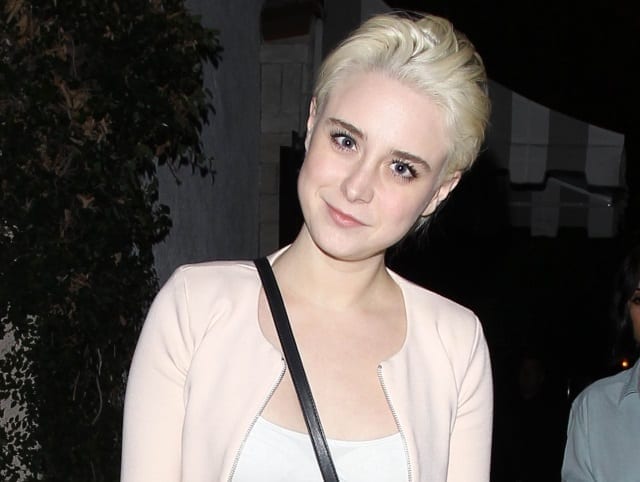 To the great pleasure of the nerds around the globe, Torresani's latest professional engagement was in the 2020 season of Batwoman. She played the character of Duela Dent, a former member of the Suicide Squad. However, production was put on hold due to the Corona Virus.
Bob Newhart as Professor Proton (Arthur Jeffries) – Then
Grab your goggles, put your lab coat on. Here he comes, Professor Proton! Professor Proton is a character in a children's' science show that both Leonard and Sheldon grew up watching, and he is one of the main reasons they became interested in science.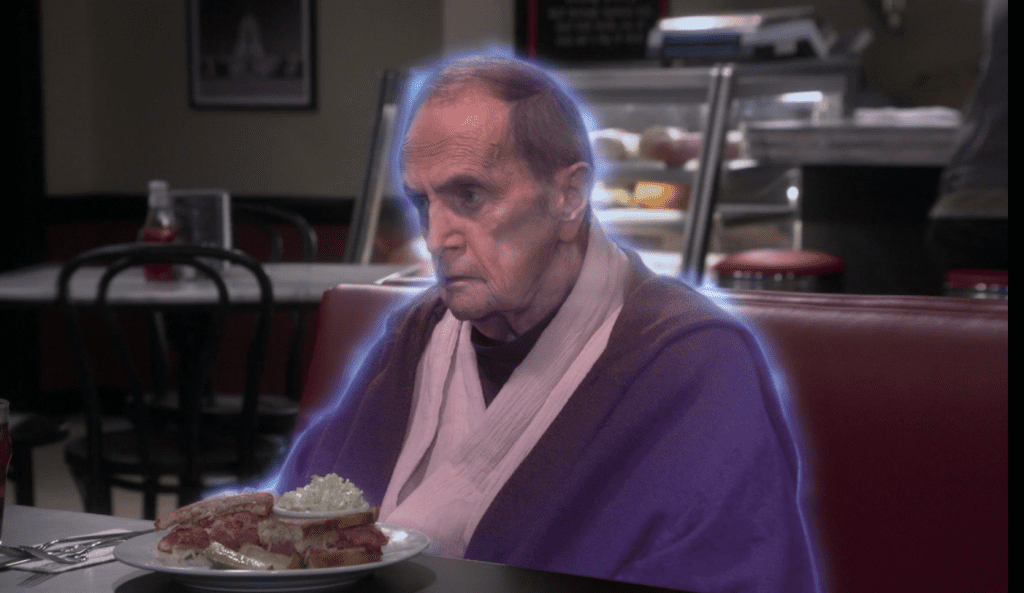 Leonard and Sheldon learn that the former professor Proton does private shows and book his gig. The Professor ends up performing for two grown men instead of his usual underage audience. The amount of attention Proton gets eventually gives him a heart attack that he luckily survives.
Bob Newhart – Now
Newhart's rise to fame began in 1960 when he released a comedy album titled The Button-Down Mind of Bob Newhart that won him a Grammy Award for the best album. This newfound fame landed Newhart his own show in 1961.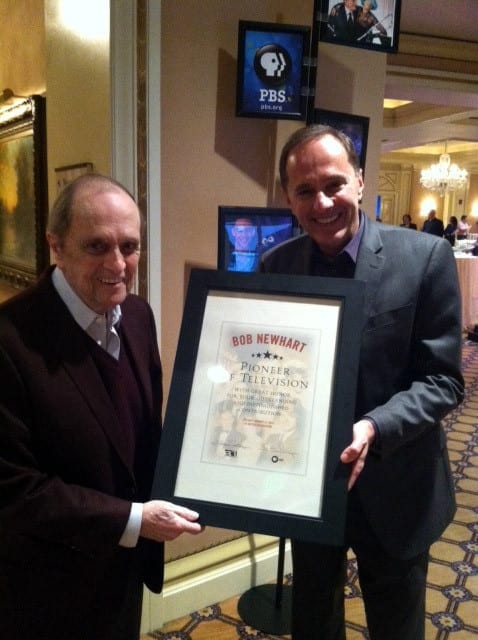 Since the character, Newhart played on TBBT has a huge impact on Sheldon as a child, it wasn't a surprise to see Professor Proton return in Young Sheldon, the spinoff prequel to TBBT that revolves around Sheldon's childhood in East Texas.