"Dude With Sign" Shares Messages We Can All Relate To
By Anthony K July 18, 2022
---
The Instagrammer dudewithsign uses the platform to air grievances that most people take for granted. This article explores some hilarious signs he used to protest annoying everyday problems presented in a manner you can easily relate to.
More Chips in the Bag, Please
We can imagine your frustration when you open a bag of chips to find that three-quarters of it are air and you've been served about six chips.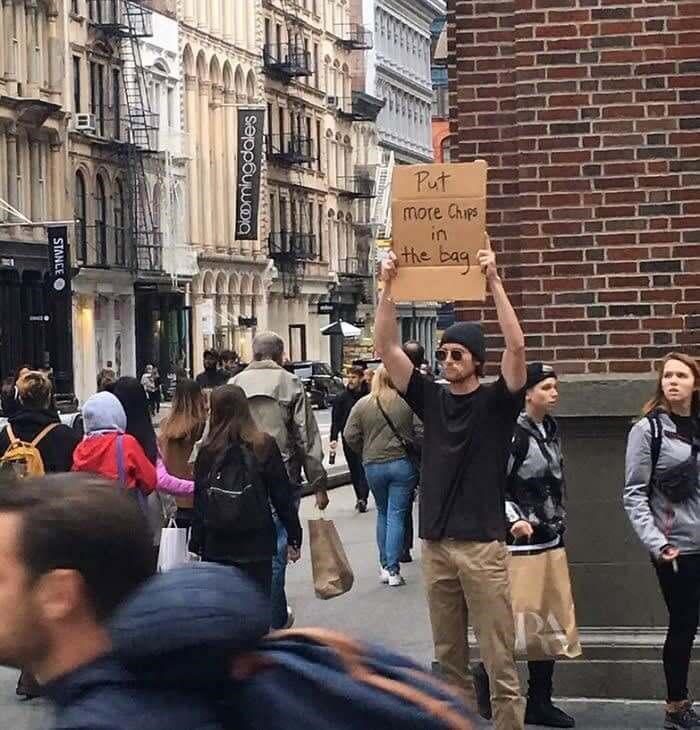 Seth, the genius behind dudewithsign, shares our frustration and believes that you shouldn't pay $4 for air, which doesn't cost you anything!
Single and Not Searching
When you're in your twenties, your family is more intrigued by your love life than what you actually do for a job. Each conversation with older family members may involve the question of your spouse and kids.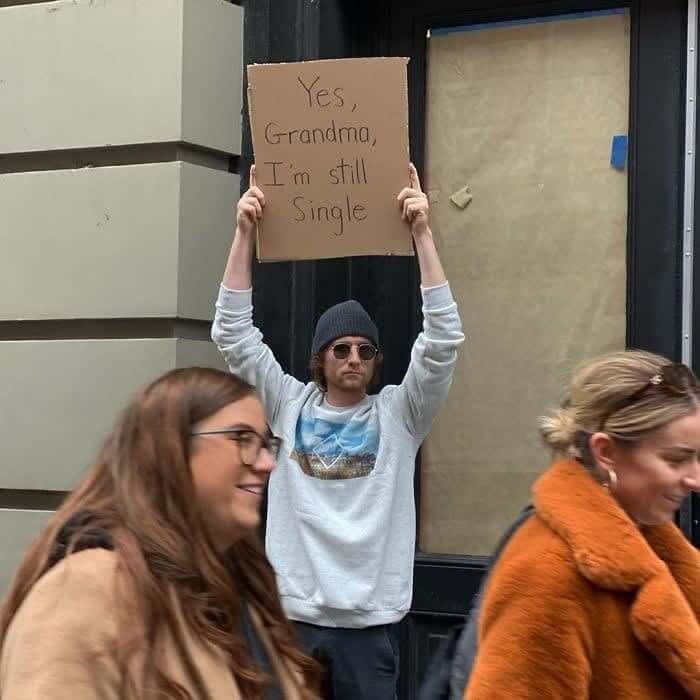 Reminding them every time that you're still single may get annoying. You can use this sign on your profile picture and hopefully, your relatives will stop messaging to ask about your relationship status.
You Must Walk This Path Alone
Some people use group photos as profile pictures for their dating apps. While the picture may be cute, it is confusing for those searching the profile. How are they to know which cutie in the photo is using the app?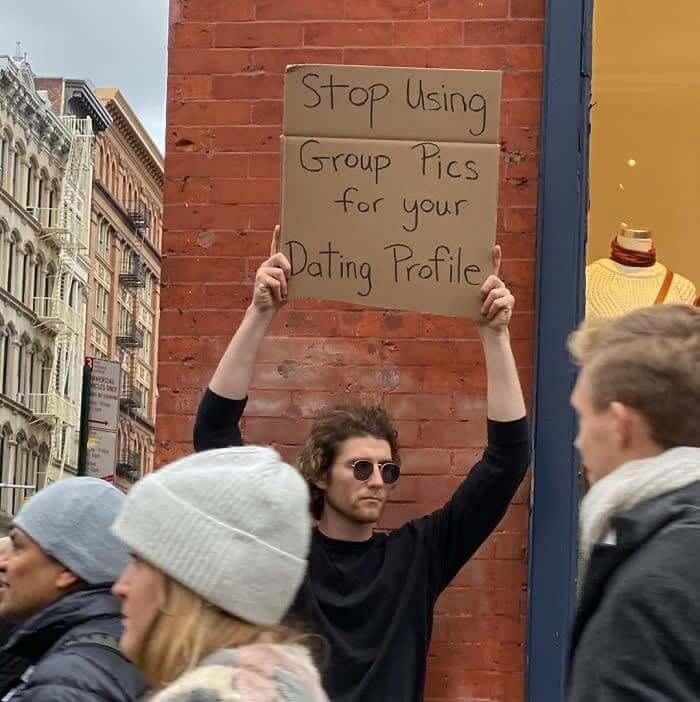 Prospective dates may jolt upon learning they were attracted to the wrong person. Learning that dating is a solo venture may help more people gain the courage to post their pics.