Couple Slammed For Using Tiger To Reveal Gender Of Baby
By Goodness M October 30, 2021
---
Many people expressed dismay and outrage at a couple who used a tiger at a beach in Dubai to reveal their baby's gender. The video was widely circulated online and was viewed by a lot of people.

In this video, a tiger aims for a balloon that pops, scattering the pink powder inside. This happened at a Dubai beach near the famous Burj Al Arab hotel.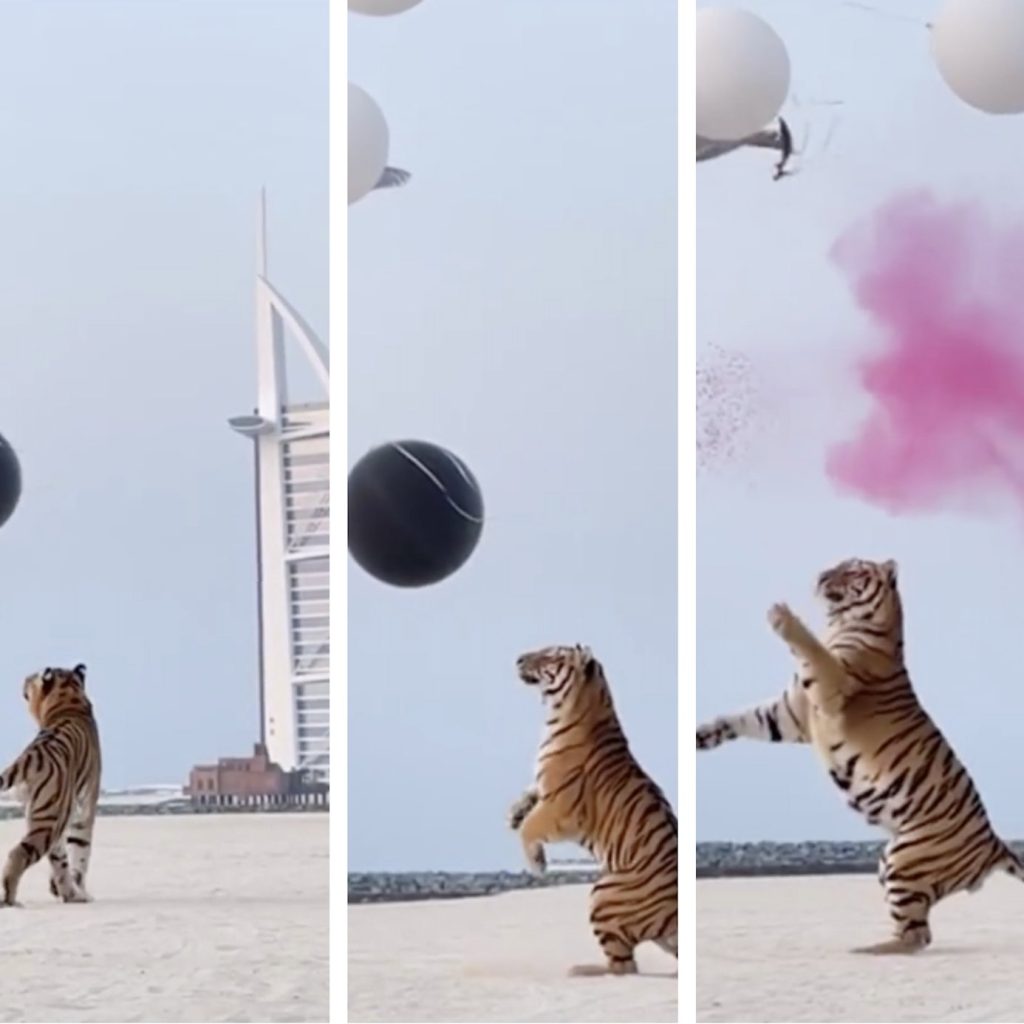 Jumping into the air, the tiger reaches for the balloons and manages to pop one of them with its paws. The scattered pink powder is a symbol that the baby is going to be a girl.

This video triggered a lot of online discussions, with people viewing this as an unlawful act. One person fumed on Instagram, stating that this act was total madness.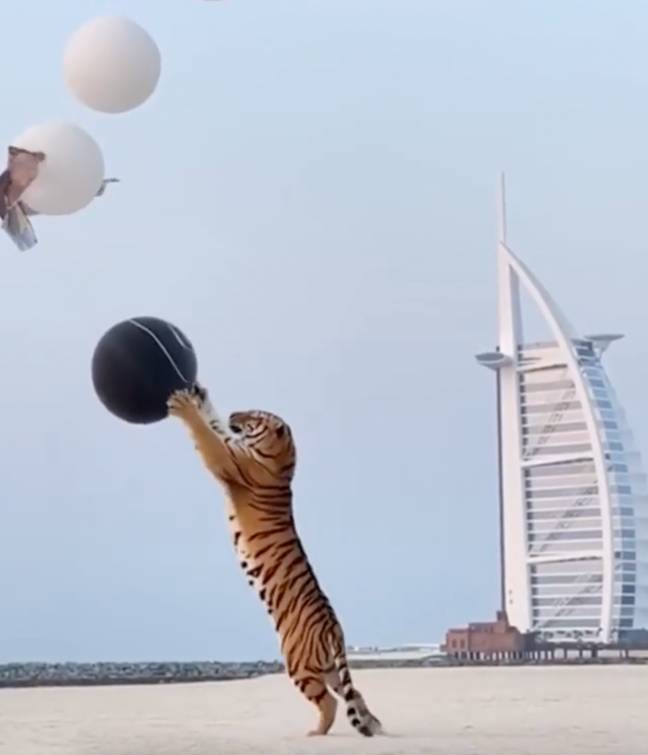 Furthermore, another comment posted on Instagram pointed out that this was a shameful act that environmentally-conscious people should condemn. The commentator hinted that treating the tiger as a pet was outrageous.

Comments kept on piling up as angry social media users reiterated that wild animals must be left in the bush where they live. They must not be brought into the presence of people.
One question was posted to enquire whether the gender revelation was for the cub of the tiger.

However, this gender-revealing incident took place after Dubai lawmakers enacted legislation that prohibited the displaying of wild animals in public spaces. Offenders were liable to face a maximum prison sentence of six months. This law is aimed at protecting people as well as wild animals.