A Model From Japan Shows How Perfect Photos Are Made
By Stephen M September 18, 2021
---
We mostly get charmed and enthused with the looks of some social media models and sometimes wish we were in their shoes. We see them mainly traveling, having lunch in posh restaurants and hotels, driving expensive cars, and wearing designers outfits. But do you know that what you see may not be the reality?
Never get jealous about the somewhat "expensive" lifestyles some social media models or influencers portray on Instagram. Some of what we see are just illusions (photo tricks) and never happened. Vienna, a Thailand model who lives in Japan, has proven this in her recent post on Twitter. On her page, ViennaDoLL, she posted the reality compared to what we finally see on social media. You are free to call it fake life, but it is what it is. Let's go through some of the pictures she posted.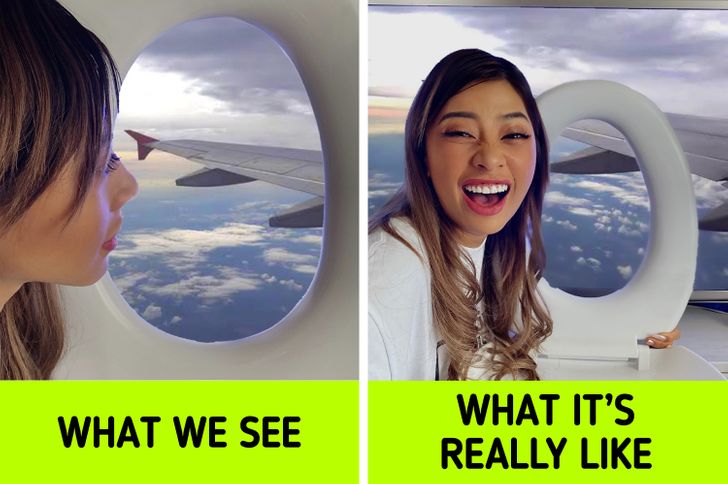 In the picture above, you see Vienna traveling in a plane, but in reality, she is not. In "what it's really like," you can see her holding a toilet seat cover and standing in front of the wallpaper of a plane wing.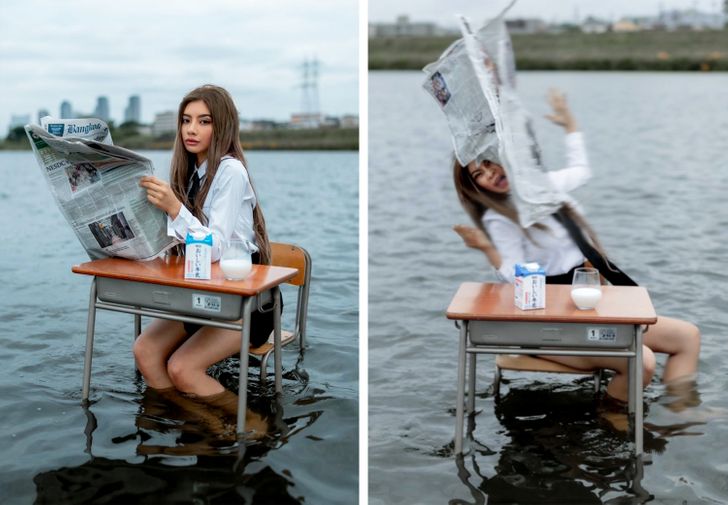 There is a storm before stillness. The first picture shows during the shooting process, while the second one is the after of a photoshoot. Her dedication is real!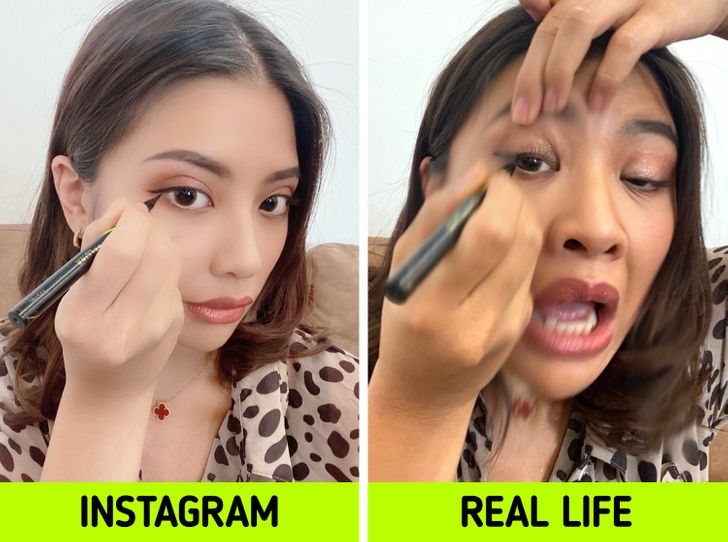 On Instagram, the process looks easier and simple, but in reality, they struggle to come up with that perfect look. Those of us that wear makeup know exactly what it means to get that perfect winged look.