3 Yearbook Photos Of Comedians
By Luka E August 15, 2021
---
These comedic actors are all well known for their work, but have you ever wondered what they looked like in school? Some of these people are put on such pedestals, and we only ever see them in movies, so sometimes it's hard to imagine them in school, just like everyone else.
Here are their yearbook photos from their graduations.
Jamie Foxx
Jamie Foxx was a star athlete, playing on the basketball, football, baseball, and track teams at Terrell High in Texas. He graduated in 1986.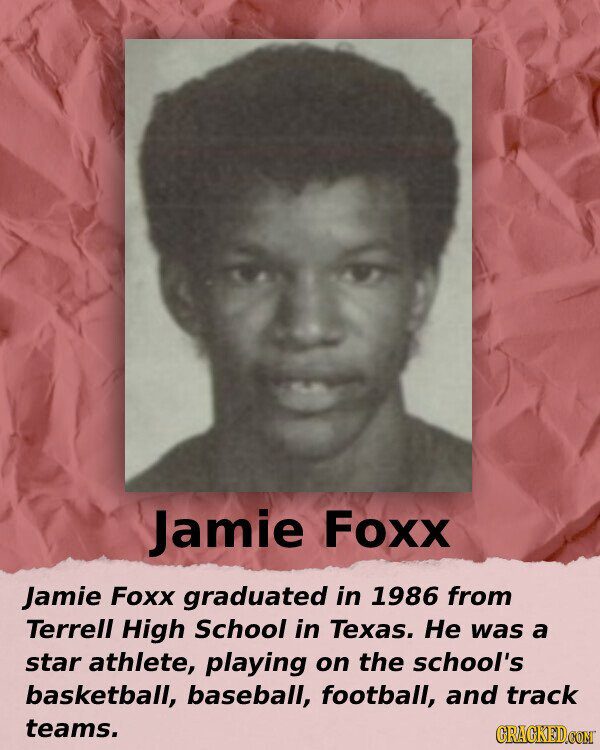 Not everyone knows this, but Jamie's real name is Eric Bishop. He changed it shortly after starting his career to avoid stereotyping. It was also a tribute to another black comedian, Redd Foxx. His career started on the stand-up stage after his girlfriend dared him to give it a go.
When he made it, boy, did he make it big. Not only did he win an Oscar for his role in Ray, but he also had a number-one RnB album at the same time. Since, he's expanded beyond comedy, with outlandish and controversial roles, most notably Django Unchained.
Robin Williams
Robin Williams graduated in 1969 from Redwood High in Larkspur, CA. In his youth, he was rather introverted and faced a lot of bullying.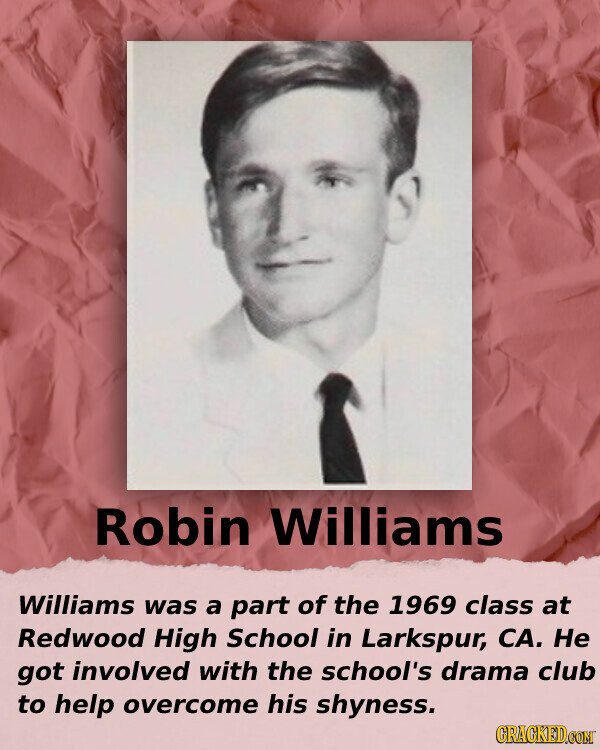 He found a passion for acting at a young age and joined the drama club to try to overcome his shyness. In high school, he was remembered for his ability to make people laugh.
Bill Murray
William James Murray is a world-renowned actor, known for his incredible roles in movies like Ghostbusters, Tootsie, and Stripes. He graduated from Loyola Academy, IL, in the class of 1968. He grew up with 8 siblings, 3 of which all became actors.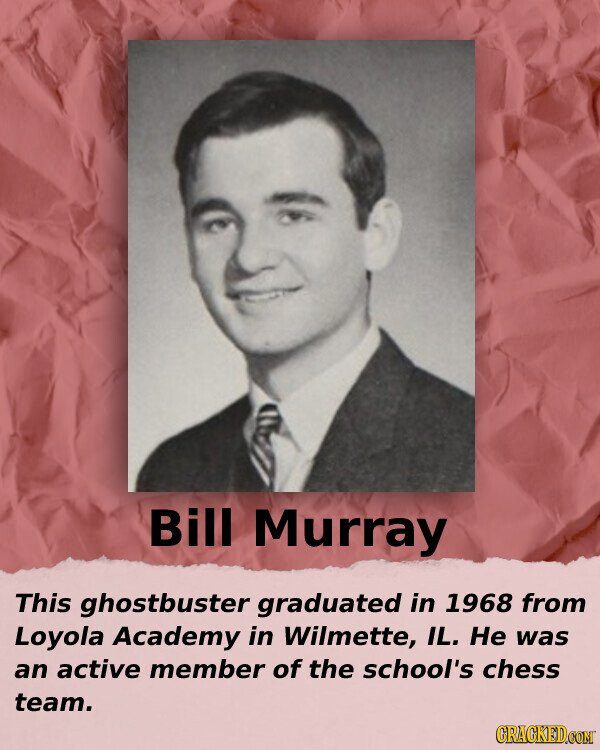 Bill's movie debut was Next Stop, Greenwich Village, in 1976. He also took part in several TV series and has been nominated for various awards across his career.